Ivana Trump's Official Cause Of Death Has Been Released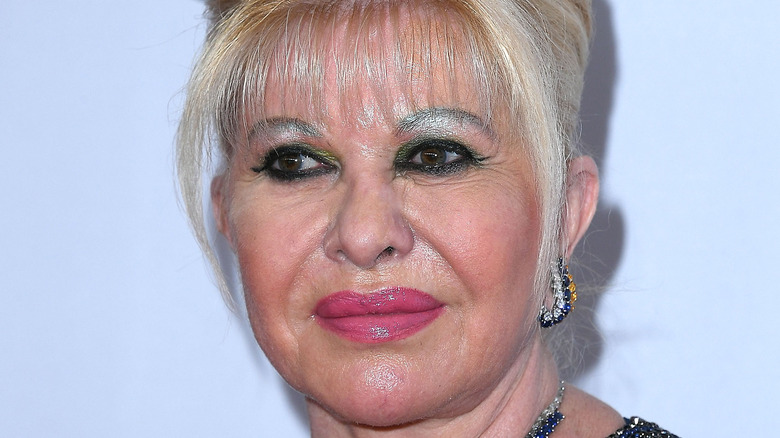 Steve Granitz/Getty Images
It seemed as though a generation's star performer left the stage for the last time as word spread that Ivana Trump — the New York socialite and first wife of former president Donald Trump — had died. The mother of three was found dead on Thursday, July 14, in her Manhattan apartment in New York. At only 73 years old and without any public admissions of health struggles, questions about Ivana's cause of death quickly circulated. 
From what was released about Ivana's final days before her death, her comings and goings seemed as normal and familiar to us as days we all experience. She had just been spotted going to a hair appointment with her aide at her side, and in an exciting twist of news, she was reportedly planning a trip to St. Tropez. 
"She was leaving for St. Tropez tomorrow. This was going to be her first trip away since the pandemic. She was afraid of getting the virus," close friend Nikki Haskell told Page Six in the aftermath of Ivana's unexpected death. "We were contemplating taking a trip around the world this January — take two months off and take a trip around the world. I just can't believe it." 
Ivana was known for her sparkling personality and desire to see the world, but with worries about COVID-19, she was "totally locked down." Did the virus play into her death at all, or was its cause rooted in something completely different? 
Ivana's cause of death was the result of blunt force trauma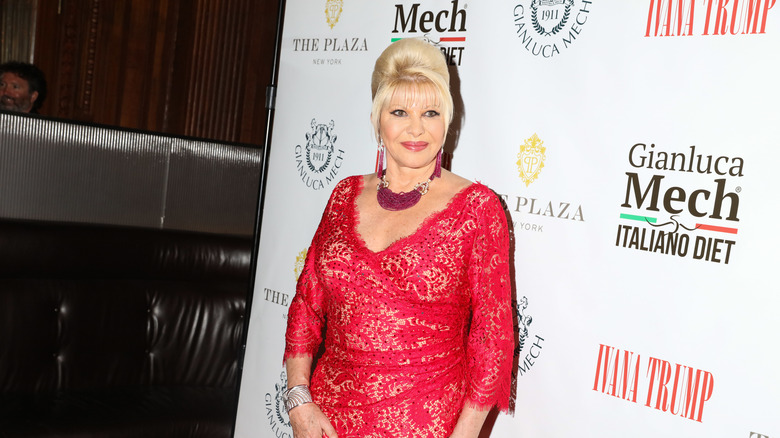 Rebecca Smeyne/Getty Images
Questions surrounding Ivana Trump's cause of death quickly made their rounds, with conspiracy theories even cropping up as to the unexpected timing of her passing. But in the days following her death, it was revealed that the Manhattan socialite died as a result of blunt force trauma. According to TMZ, Ivana's death came after she fell down the stairs in her New York apartment, with the outlet's law enforcement sources saying that her autopsy was performed on Friday, July 15. The intent was to discover what could have caused her to go into cardiac arrest.
In the days following her passing, more information has come to light as to Ivana's final moments on the New York social scene. Upper East Side restaurateur Giuliano Zuliani — the owner of Italian eatery Primola — told People that Ivana's visit to the restaurant about two weeks before her death struck him as particularly odd, as he had come to know the celebrity due to her consistent patronage. 
"She didn't seem to be in good shape," Zuliani told the publication. "She could barely walk," he continued, adding that she didn't eat her food and rather took her dish to-go. 
Ivana's untimely death has impacted those closest to her, including her ex-husband Donald Trump and their children. The couple's eldest son, Donald Trump, Jr., posted a heartfelt tribute to his mother on Instagram after her passing, writing, "Mom, we will miss you incredibly." He added, "From your sense of humor to your sense of adventure, I am who I am today because of you. I love you very much. R.I.P."