Married To Medicine's Dr. Jackie On Mending Her Relationship With Dr. Simone - Exclusive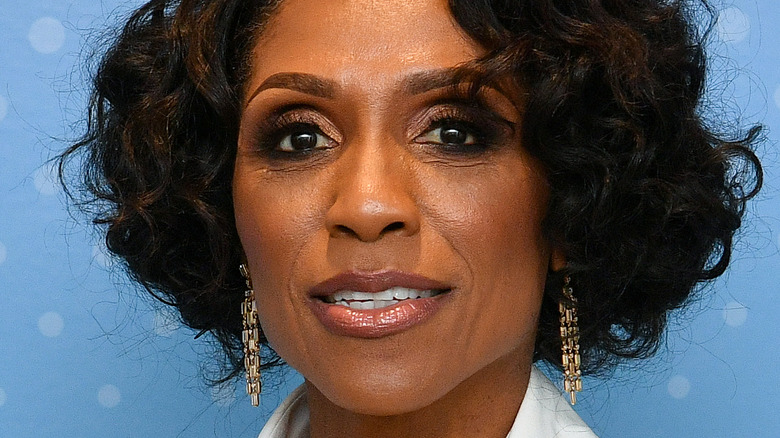 Dia Dipasupil/Getty Images
Bravo's "Married to Medicine" follows the lives of some of Atlanta's doctors and their families, giving an impression of what goes down while their white coats are on during business hours. However, like with any reality TV show, there's plenty of drama once the coats come off. Dr. Jackie Walters is no stranger to that; she's been a part of the main cast since the show premiered in 2013, and she's back for the ninth season. Considering that Season 8 ended with a three-part reunion, expectations are high for a new season that will keep viewers glued to their screens.
According to a press release for the new season, Dr. Walters is at the center of some drama of her own. The OB-GYN has a booming career as a practitioner, but she's also created a name for herself as a businesswoman. Now, her future career path is at a crossroads. She's also mending a broken relationship with one of her castmates — Dr. Simone Whitmore. Walters and Whitmore were close friends, but the latter noted that things were strained in recent years (via Bravo). Thankfully, it seems like they're ready to move on. 
In an exclusive interview with The List, Dr. Walters spilled some tea about reconnecting with her friend. She also opened up about how she felt about the cast of "Married to Medicine" as a whole.
Dr. Jackie Walters and Dr. Simone Whitmore's reunion plays out on screen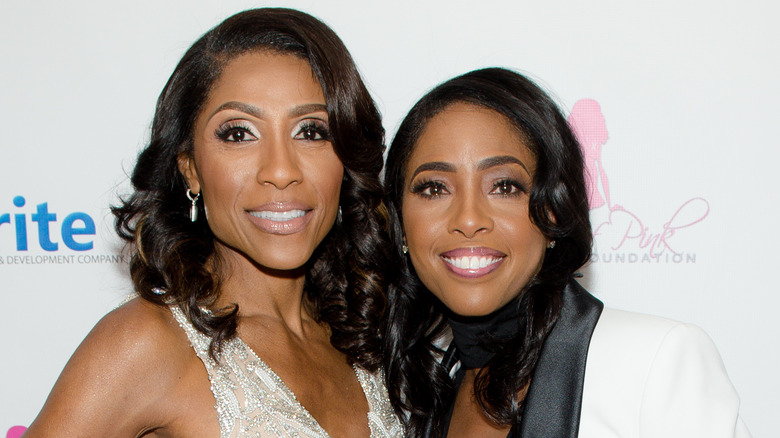 Marcus Ingram/Getty Images
Just about every friendship weathers ups and downs. Sometimes, you might even find yourself wondering if you can be a better friend. That's when it's time to sit back and determine if a friendship is worth saving. If it is, then you need to put in work — and Dr. Jackie Walters and Dr. Simone Whitmore did just that. 
"I can tell you I missed my friend," Dr. Walters told The List. She added that the women wanted to let viewers watch their journey together play out this season. However, she emphasized that they were doing what they could to make things right. 
"We're working on being good friends again," she explained. That doesn't mean they can rewrite the past, but it sounds like they don't want to rehash it, either. It's all about the future now. "Sometimes it's not always to get what you had back, but to get the new and improved [version]. We are definitely working our way up a hill," she said. Bravo noted that the duo's reunion played a role in the Season 9 premiere. 
In fact, it's not just Jackie and Simone who are spending time together again. Their husbands — Cecil Whitmore and Curtis Berry — have also gotten to bond. Cue Peaches & Herb's "Reunited" because this sounds so good!
The Married to Medicine cast is 'like family'
After nearly a decade of "Married to Medicine," Dr. Jackie Walters has strong feelings about her castmates. They might not always see eye to eye, but they're still close. "It became like family," she explained. Like any family, the group faces its fair share of tough moments. That will also be the case during Season 9. "Friendships are challenged," Walters teased about what to expect. 
"We filmed during what we feel was a COVID season that was going out, so it was still a little hard, but not as hard as the last two seasons. We got lots of excitement, lots of drama. We have tears, we have laughter, and we have a lot of teachable moments." In fact, she implied that this season will be bigger than the last and could call for four reunions — and she's ready to sign on the dotted line for Season 10, too. By the sounds of it, this doctor isn't ready to leave her family behind just yet.
New episodes of "Married to Medicine" air Sundays on Bravo at 9:00 p.m. EST/PST.