How Jenna Perusich And Melissa McCarthy Began Their Home Renovation Career - Exclusive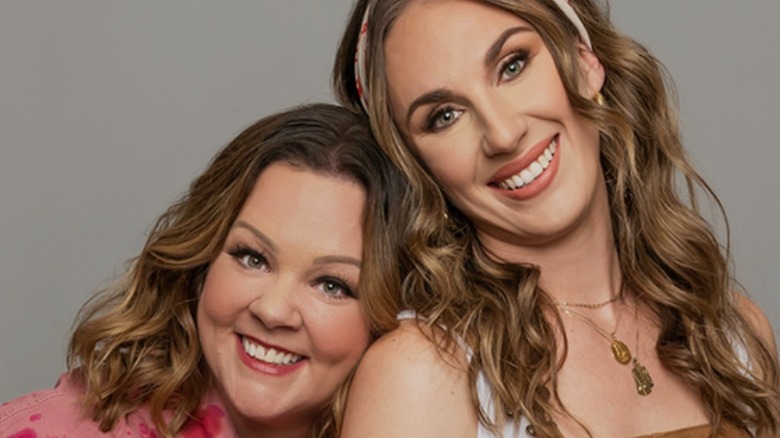 HGTV
Actress Melissa McCarthy has made the world laugh ever since she portrayed the kooky Sookie St. James on "Gilmore Girls" and then took home that van full of puppies in "Bridesmaids." She's taken over practically every screen — big and small — but now, she's taking the home renovation world by storm in the HGTV series "The Great Giveback with Melissa McCarthy and Jenna Perusich."
While fans aren't familiar with seeing McCarthy deliver design plans in place of laughs, it turns out that renovating has always been entirely in her comfort zone. In fact, she and her cousin, Jenna Perusich, have been obsessed with all things interior design long before it was ever caught on camera. "We have become this team that's been doing this behind the scenes for a while," Perusich explained during an exclusive interview with The List.
It was after finding themselves in Los Angeles that their home renovation career became much more than a side gig.
Appearing on 'Celebrity IOU' sparked their lifelong love of interior design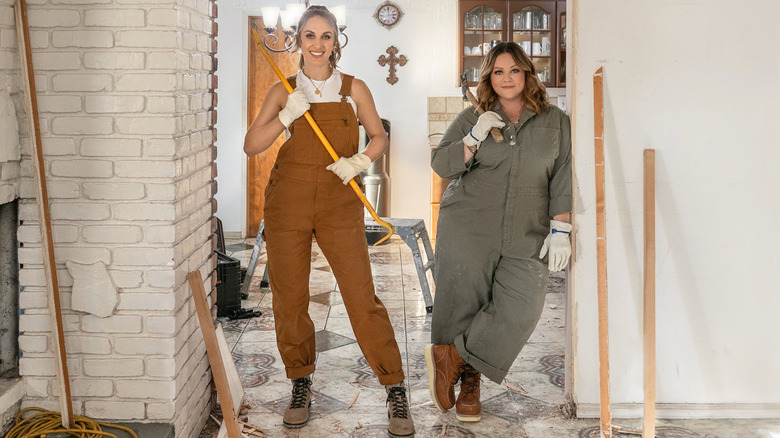 HGTV
Throughout college, Jenna Perusich was fully focused on studying theater, but behind the scenes, she was helping friends and family renovate their own homes. "[Renovating] was always something I did," she told The List. "It wasn't like, 'Oh, I should do this in addition. Design should be my day job.' I never had that thought."
However, once Perusich made the big move to the entertainment capital, she found herself getting more involved in interior design. "I moved out to Los Angeles, and when me and Melissa reconnected, we both found this as a natural bond, a natural passion," she explained.
It all started when Melissa McCarthy began redesigning rooms in her own homes. "I would take over and project manage those and work with her," Perusich said. But these small projects quickly began turning into much bigger ones over the long term.
Then, the Property Brothers' series "Celebrity IOU" came calling. With her cousin McCarthy by her side, Perusich designed an entire new living space for her parents — and when the episode ended, it ignited a passion for paint swatches, countertop samples, and beyond. "Some call it a passion, some call it an obsession," Perusich joked.
After signing on to host "The Great Giveback with Melissa McCarthy and Jenna Perusich," everything seemed to click into place for these two actors turned designers. "I don't think it was anything we ever aspired to do," Perusich said. "But it just felt completely right."
New episodes of "The Great Giveback with Melissa McCarthy and Jenna Perusich" air Monday nights at 9:00 p.m. ET on HGTV.