The Shocking Number Of Lawsuits Meghan Markle And Prince Harry Have Been Involved In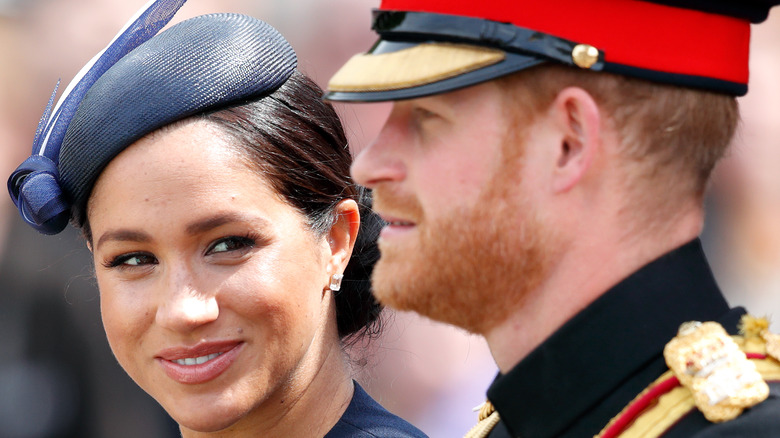 Max Mumby/indigo/Getty Images
It seems as soon as Meghan Markle and Prince Harry got married in 2018, it was them against the world. Soon after officially becoming the Duke and Duchess of Sussex — titles are handed out at the wedding — the couple promptly announced they were stepping back as senior royals (via Glamour). Then, in 2021, according to a statement from Buckingham Palace, the decision was made final, with Meghan and Harry officially deciding to move on to a more private life.
Ever outspoken about their convictions, when the Queen announced "it is not possible [for the Duke and Duchess of Sussex to] continue with the responsibilities and duties that come with a life of public service," the new California residents shot back in their own statement, "We can all live a life of service. Service is universal" (via People).
If you're not afraid to stand up to the British royal family, chances are you feel okay about challenging other institutions, such as the media. Remember the lawsuit Meghan and Harry brought against the Daily Mail after it published her private letter to her father, Thomas Markle, without Meghan's permission? Well, the couple won that suit — but it was far from the only legal battle the two have been involved in over the last couple of years.
Prince Harry and Meghan Markle have a good track record of winning lawsuits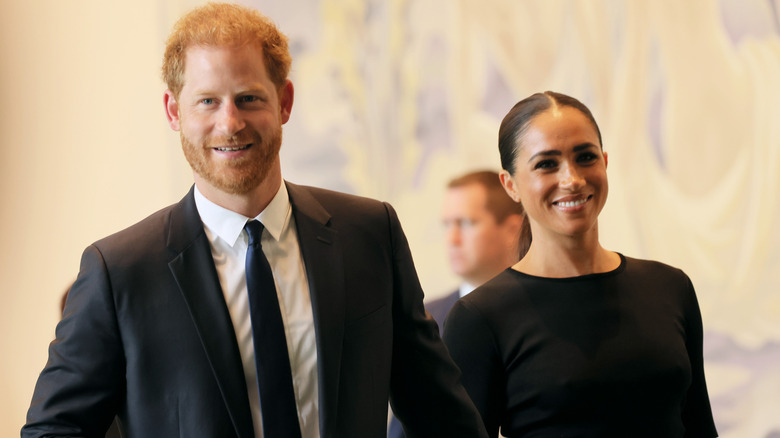 Michael M. Santiago/Getty Images
Meghan Markle and Prince Harry may seem a little litigious if you consider that according to Newsweek, the parents of two have waged a grand total of eight lawsuits in the past three years. Most of the disputes revolved around what the Sussexes claim are false stories published about them in the media.
Just this month, the Duke of Sussex won another case against the parent company of the Daily Mail after its Sunday edition reported that he tried to secretly arrange security for his family to return to the UK (via New York Post and The Hollywood Reporter). The prince's legal team had argued the piece inflicted "serious damage to his reputation and substantial hurt, embarrassment and distress, which is continuing."
Meanwhile, with one lawsuit having been leveled against Meghan by her half-sister Samantha Markle over what she claims were false statements about their family to the press (for her part, Meghan has asked the suit to be dismissed), Harry is pressing forward with a suit against the Home Office in the UK (via Us Weekly).
Prince Harry's biggest legal challenge may be ahead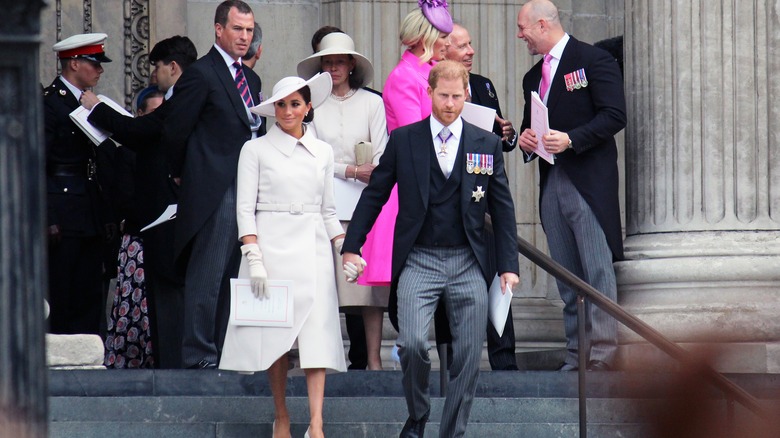 Lorna Roberts/Shutterstock
Prince Harry and Meghan Markle have already won two lawsuits against the media — but another one of their legal actions aims ire at the Home Office in Britain. The Duke of Sussex has claimed that his family's safety is in jeopardy when they visit the UK, given that American security detail does not have jurisdiction or access overseas.
When UK police protection was denied to Harry and his family, the BBC reports his offer to pay for the service also failed to yield the result he'd hoped for. But a spokesperson from the Home Office had called payment "irrelevant," noting, "personal protective security by the police is not available on a privately-financed basis."
As such, Harry has seemingly been left with no course of action other than a lawsuit, which is currently ongoing. It's worth noting that Harry, Meghan and their kids recently visited Britain for the Queen's Platinum Jubilee, during which they did receive police protection (via Mirror).