Why General Hospital Spoilers Have Fans Fearful For Trina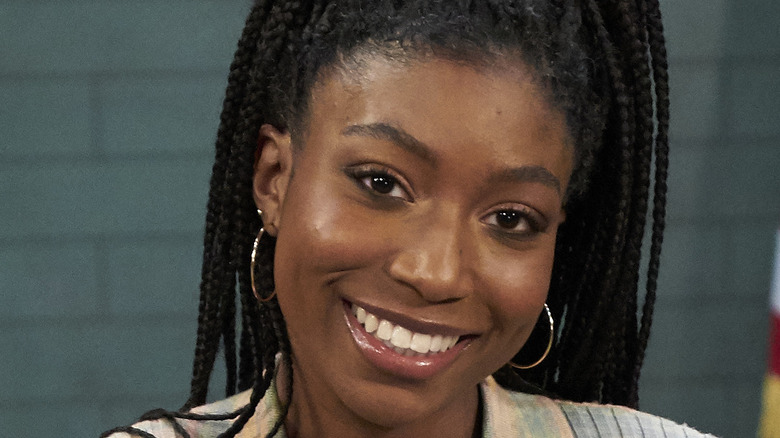 ABC/Craig Sjodin
Trina Robinson on "General Hospital" was originally brought to life by actress Sydney Mikayla, and is currently portrayed by Tabyana Ali, who easily slid into the role to take the reigns of the character just as a juicy storyline started for her. Trina has traditionally been honest and forthright, whose character is truly above reproach. Ali has continued this portrayal and the fans are loving her work (via Soap Opera Network).
But due to the jealous and possibly evil and unredeemable character of Esme Prince (Avery Kristen Pohl), Trina's fate is in jeopardy and the fans are on the edge of their seats to see how it will all play out. Esme is the girlfriend of Spencer Cassadine (Nicholas Chavez), the scion of the wealthy Cassadine family, and the daughter of the insane serial killer Ryan Chamberlain (John Lindstrom). She's also insanely insecure and jealous of Spencer and Trina's connection, which she can clearly see is probably something more than friendship if they are given the time to explore their feelings, per Showbiz Cheat Sheet. Esme put a plan into motion to prevent that opportunity.
According to Soaps She Knows, Esme has done something reprehensible and it has the "GH" fans concerned that Trina will be railroaded and unable to come out on top during this whole debacle.
The darkest moment of Trina's life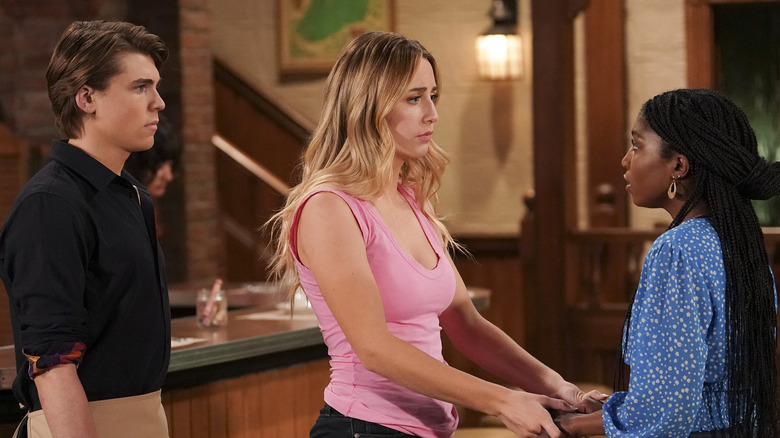 ABC/Troy Harvey
The official "General Hospital" Twitter page posted a sneak peek of this week's upcoming episodes, indicating that "disaster" may be looming for Trina as well as a couple of other storylines. Fame 10 chimed in about the upcoming trial and reiterated what has been said on the show — that Trina has an amazing support system of family and friends.
Several months ago, when Trina, Esme, Spencer, Cameron Webber (William Lipton), and Josslyn Jacks (Eden McCoy) were attempting to enjoy a weekend getaway at a secluded cabin in the woods, Esme put her despicable plan into motion. Not only did she drug Trina — making it appear that she was drunk from a small amount of alcohol — but Esme also planted a burner phone to record Cameron and Josslyn's first time making love. She later posted the resulting video online, implicating Trina in the process.
Soap Hub confirmed that the posting of this video, also known as revenge porn, is illegal in the state of New York, where the fictional city of Port Charles is located. And while Trina had a great lawyer in Scotty Baldwin (Kin Shriner), Scotty had been called away on a family emergency so powerhouse attorney Diane Miller (Carolyn Hennesy) has stepped up to take his place (via Celeb Dirty Laundry).
With help like that, and the support of the victims Cameron and Josslyn, the fans hope all is not lost for Trina in this darkest moment of her life.