Fans Are Far From Impressed With Prince Harry's Latest Look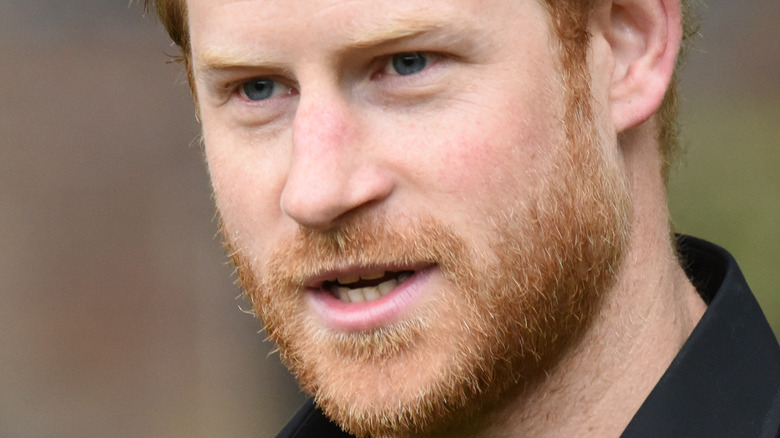 LINGTREN.COM/Shutterstock
It's no secret that Prince Harry, the Duke of Sussex, has fallen out of favor with the British public. According to a survey conducted by YouGov during Queen Elizabeth II's Platinum Jubilee celebrations, just under one-third of the British public included in the survey said they support the Duke of Sussex. His wife, Meghan Markle, the Duchess of Sussex, had an even lower support rating at 23%.
When Harry and Meghan chose to step away from their royal duties for a more quiet life in the duchess' native California, fans of the royal family were not thrilled. Tensions only grew when the royal couple chose to sit down for an explosive tell-all interview with Oprah Winfrey in which viewers learned of allegations of racism and unfair treatment within the royal family (via The New York Times).
Since the couple left the United Kingdom and chose to talk with Oprah, the fans of the royal family have been less than pleased with the couple. That unimpressed feeling has even extended to the way Harry looks.
Harry's hair had fans talking after a recent speech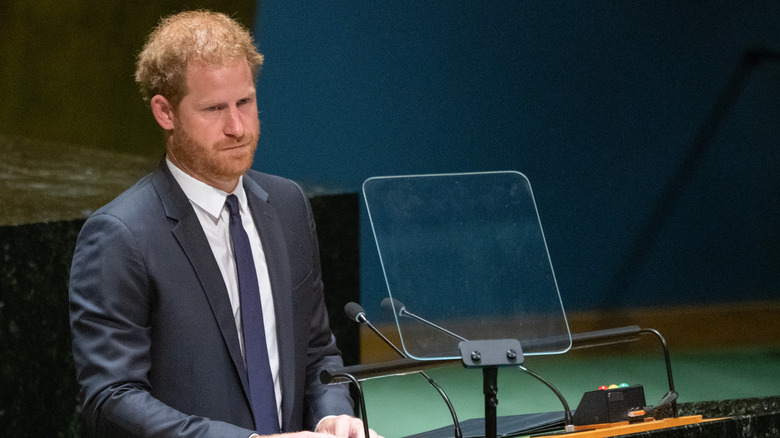 David Dee Delgado/Getty Images
Prince Harry, the Duke of Sussex, recently made an appearance at the United Nations in New York City in celebration of Nelson Mandela Day (via People). Meghan Markle, Duchess of Sussex, was also in attendance, but Prince Harry was the only one to speak.
During his speech, he gave a special shoutout to his mother and wife while sharing how much he has loved Africa since first visiting the continent when he was 13 years old. "For most of my life, it has been my lifeline, a place where I found peace and healing time and time again," Prince Harry said. "It's where I felt closest to my mother and sought solace after she died, and where I knew I had found a soulmate in my wife."
While his speech was moving, fans of the royal family were quick to bite back at the duke. Since his approval rating in the United Kingdom is so low, it is no surprise that many British citizens had a lot to say about the way he looked during the speech (via the Daily Mail).
Fans found his appearance, specifically his scruffy hair and beard, off-putting. One commenter stated, "Harry needs a professional haircut and beard trim. Better yet, shave off all that nasty fuzz." Another added, "No one looks happy and Harry looks scruffy."