How Netflix Is Getting Involved In The Meghan And Harry Drama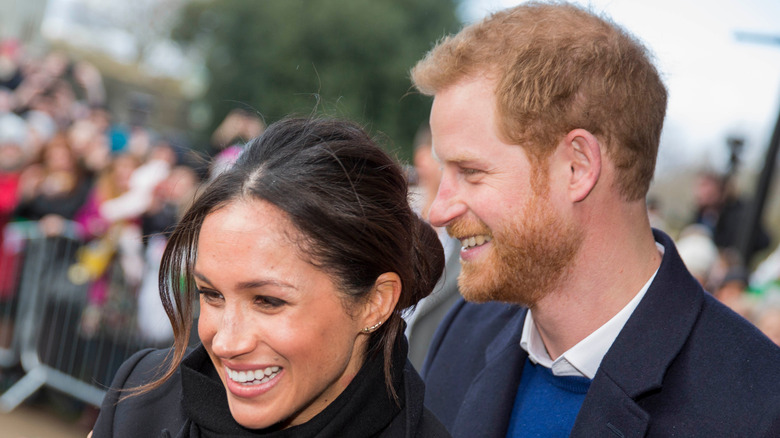 ComposedPix/Shutterstock
Fans of all-things-British-Royals were excited to learn back in May that Netflix plans to release an "At Home With" style docuseries featuring none other than royal rebels Prince Harry and Meghan Markle, Duke and Duchess of Sussex (via Page Six). The couple, who now reside in California with their two children, signed a multi million-dollar deal with the streaming giant to let the public in on what their life is like. 
Rumors about a release date have been swirling for weeks now; will Netflix get it on air in time to coincide with Prince Harry's highly-anticipated memoir, which is set to be released this coming fall, or might it not hit screens until next year? At the time the announcement was made, a representative for the streaming platform said, "The timing is still being discussed, things are up in the air" (via Page Six). 
But now, new information suggests Netflix is trying to cash in on all the drama surrounding the royals by releasing the Meghan/Harry docuseries at the same time that they release the upcoming season of their mega hit, "The Crown."  
What Netflix is aiming to do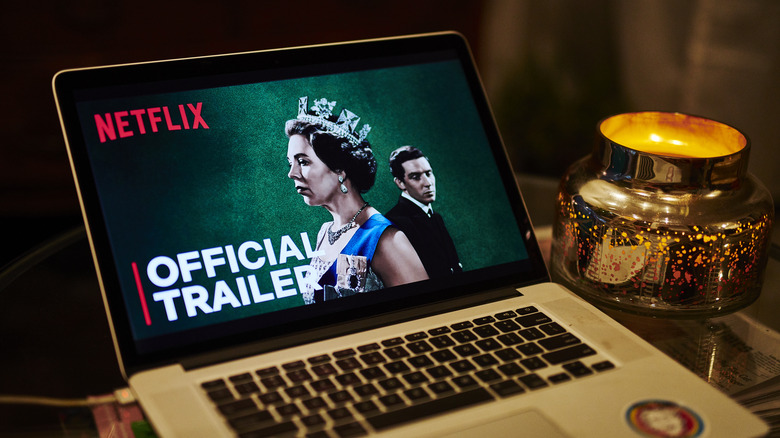 Bloomberg/Getty Images
As Netflix prepared to make its earning report this week, an inside source told Page Six that the streaming giant is pushing hard to get the docuseries about the Duke and Duchess of Sussex released to living rooms everywhere by the end of the year so that it will coincide with not only the release of Prince Harry's upcoming tell-all book, but also the network's own royal hit "The Crown."   
"There is a lot to organize and a lot of things at play here," the source told Page Six. "Netflix wants to make sure they get in there and don't get scooped" by Harry's book. "The Crown," which has had a very successful run on Netflix thus far, is set to release its fifth season this coming November (via BTV). The last season left off in the 1980's, focusing heavily on the marital troubles of Princess Diana and Prince Charles, the parents of now equally-famous Harry.
It's yet to be seen if Netflix will make this magical convergence a reality, but we will keep you posted!