Why Spencer And Esme's No-Holds-Barred Blow Up Has General Hospital Fans Cheering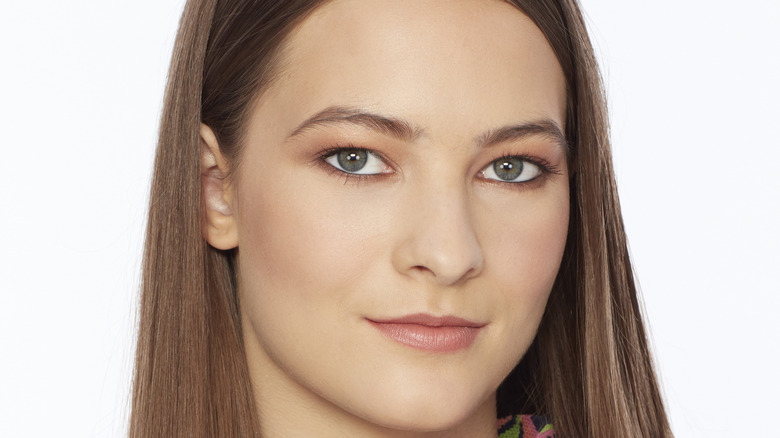 ABC
Spencer Cassadine as originally portrayed by Nicholas Bechtel on "General Hospital" has always been a precocious, spoiled kid. He is the son of the wealthy Nikolas Cassadine (Marcus Coloma) and Courtney Matthews (Alicia Leigh Willis) the sister of mob boss Sonny Corinthos (Maurice Benard). After years of mischief, young Spencer was sent to a boarding school in Europe and decided not to return home after learning that his father, who seemingly was killed by Valentin Cassadine (James Patrick Stuart), had really been in hiding for years. However, once Spencer learned that Nikolas married Ava Jerome (Maura West), the woman he blamed for all his familial troubles, he returned home vowing to break them up (via Soaps in Depth).
In the process, he met Trina Robinson (Tabyana Ali) and began developing feelings for her. Spencer's girlfriend, Esme Prince (Avery Kristen Pohl), arrived shortly thereafter to help with a chain of stalking events intended to scare Ava away from Nikolas. According to Soap Dirt, realizing the attraction between Spencer and Trina, the jealous Esme then hatched a scheme to separate Trina from Spencer. This heinous act involved video recording Josslyn Jacks (Eden McCoy) and Cameron Webber (William Lipton) having sex for the first time. Digitally sent to pretty much everyone in the city, Trina was framed for the incident, facing possible jail time for the crime of revenge porn.
Spencer finally wised up to Esme's treachery and the result was an epic confrontation sending waves of joy through the fan community.
Spencer unleashes his plan to save Trina from jail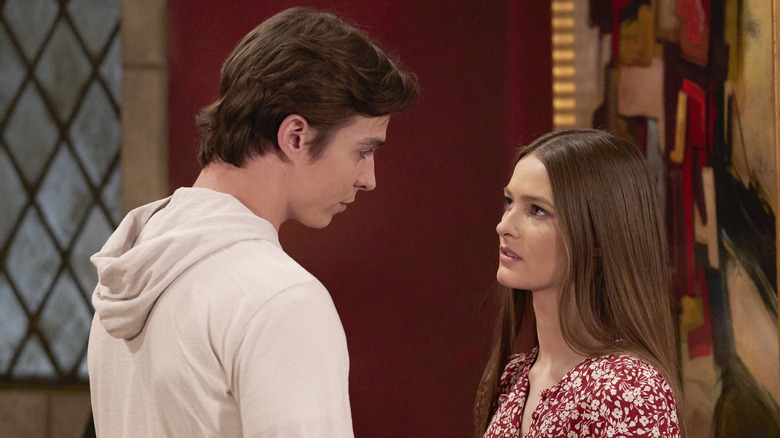 ABC
On the July 19 episode of "General Hospital," Spencer unleashed his plan to get Esme to confess to the disgusting act she had perpetrated by not only offering her the true identity of her mother but also illustrating that he'd put all the pieces of her plan together and was able to back up those claims with irrefutable proof, per Soap Central. The confrontation was epic and the fan community on Twitter gave an overwhelmingly positive response that this story had finally come to a head and Spencer wised up. As Showbiz Cheat Sheet notes, the fans are not happy at seeing Esme frame and railroad the irreproachable Trina.
Per Soap Central, "GH" is Nicholas Chavez's first acting gig, and the fans couldn't help but applaud his amazing performance as he has made the character his own since 2021. "Nicholas Chavez is coming for his 2nd Emmy," tweeted one fan. Avery Kristen Pohl also brings a deep, sinister evil to Esme with undertones of phony vulnerability. Several Twitter fans expressed their revulsion at her despicable character and deeds, but soaps would not be as interesting without the villains that audiences love to hate.
In particular, Twitter fans noted that neither character backed down. As one fan tweeted, "The antagonistic vibe Spencer/Esme had today is the most interesting/best vibe they've ever had between them." Spencer is determined to clear Trina's name, and Esme is backed into a corner, left to contemplate whether her need to know her mother's identity supersedes her contempt for Trina. Either way, the fans are applauding this scene and are anxious to see how the story plays out.