Legendary Singer Cher Was Honored For Her Musical Contributions In A Big Way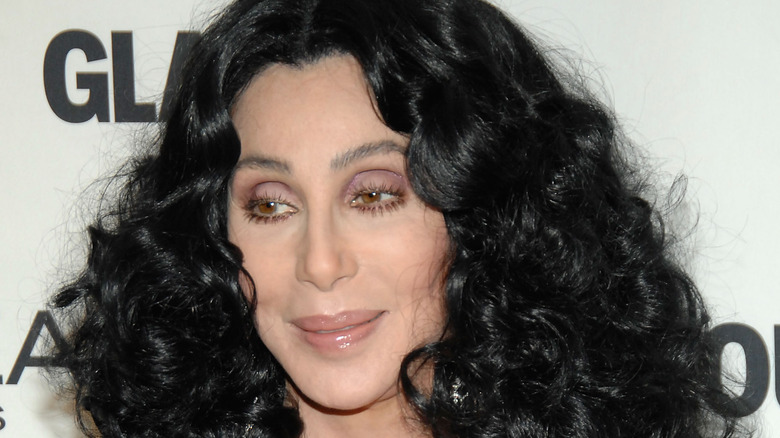 Ben Gabbe/Getty Images
2020 was a milestone year for Glamour magazine, marking the 30th anniversary of their annual Women of the Year Awards. Over three decades, hundreds of influential and powerful women have been honored at the ceremony, starting with Madonna, who was given the honor of being the event's first cover star (via Glamour). Since then, many music icons have been honored at Glamour's coveted ceremony, including Mariah Carey, Jennifer Lopez, Britney Spears, and Alicia Keys.
However, it was a while until one of the industry's most iconic singers was honored at the awards, that being Cher. Since debuting "I Got You Babe" in the 1960s with her ex-husband Sonny Bono, the singer has released hit after hit every decade (via The Hollywood Reporter). But it wasn't until 2010 that Cher received Glamour's Women of the Year Lifetime Achievement Award, which recognized her work not only in music but her work supporting orphans in Kenya (via Female First).
The singer was eager to meet this influential woman at Glamour's Women of the Year Awards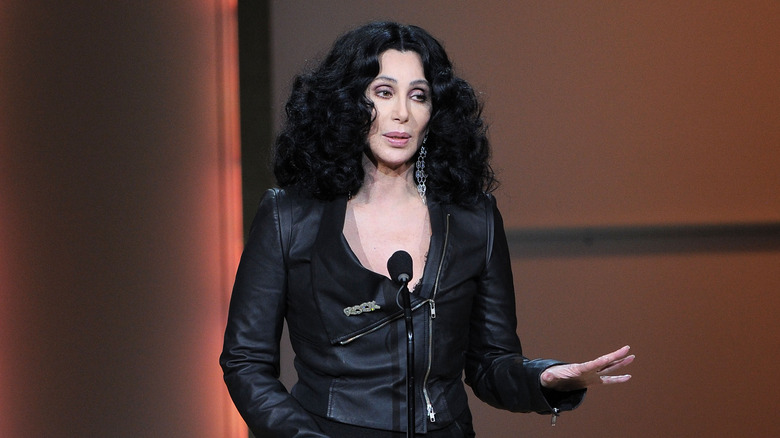 Larry Busacca/Getty Images
This particular Lifetime Achievement Award was the first for Cher, who described the honor as a "strange thing" that was almost like "the kiss of death" in some way, "like this is your lifetime and you've achieved what you're going to achieve," she told ExtraTV on the red carpet (via YouTube). That's not to say she wasn't excited about receiving the award or being at the event. "[Glamour] is a great magazine, and I've heard [the event] is really fun," she said.
Glamour's red carpet was full of famous faces, including Fergie, Janet Jackson, Hilary Swank, Julia Roberts, and Kate Hudson (via Glamour). But it was Ellen Johnson Sirleaf who Cher was most eager to meet, who was President of Liberia at the time. "I have a school in Africa, and she told me if I would come to Liberia, she would help me start a sister school there," the singer explained, adding that she has a school in Mombasa (via YouTube).
Cher played an instrumental part in saving an orphanage in Kenya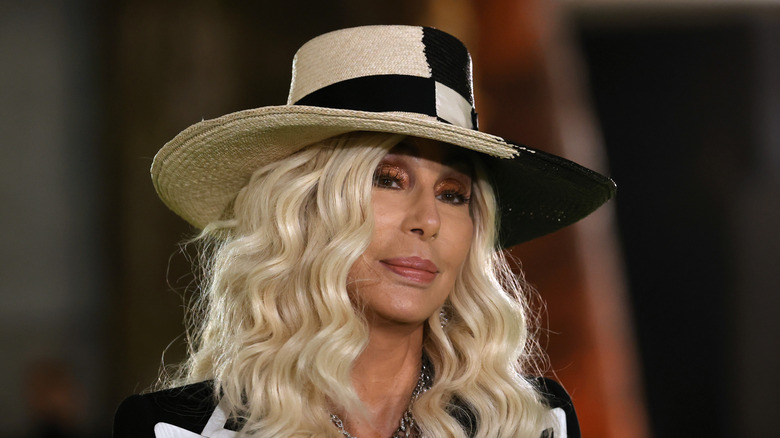 Frazer Harrison/Getty Images
As The Scotsman reports, the school Cher refers to was part of a project initially set up in 2005 by an English couple, Robert and Eleanor Wood. They built an orphanage in Kenya for over 300 children, but by 2008 the couple had exhausted their life savings on the project, and its future wasn't great. So after campaigning for help on television, Cher came to their aid alongside legendary actor Clint Eastwood.
The pop star pledged to donate a sum of money monthly to help keep the orphanage running, as well as buy a plot of land to build a new school on. "Without big money donors like Cher we just wouldn't be able to survive," Robert Wood said. "She always said if we found new land she would support us." Her work with this project and her charitable endeavors with Operation Helmet and The Heroes Project landed her Glamour's Women of the Year Lifetime Achievement Award (via Racked).