Donald Trump Opens Up About Ivana's Death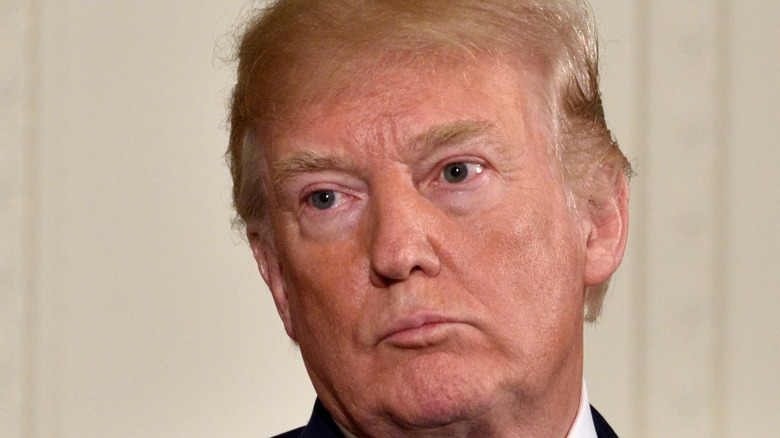 Evan El-Amin/Shutterstock
Ivana Trump tragically died at her home in Manhattan last week, with her official cause of death being ruled accidental (via CNN). The socialite's passing has been addressed by her kids including Ivanka Trump, who took to Twitter to express her devastation.
In part, the former advisor to Donald Trump tweeted that she was "heartbroken" and added, "Mom was brilliant, charming, passionate and wickedly funny. She lived life to the fullest — never forgoing an opportunity to laugh and dance." The oldest daughter of the 45th president and his first wife added she would always miss her mom and emotionally pledged to keep her memory alive always in her heart.
For his part, Ivanka's brother Eric was the family member to announce his mom's death on Instagram. In addition to sharing a carousel of family photos, Eric also declared in part about Ivana, "Our mother was an incredible woman — a force in business, a world-class athlete, a radiant beauty, and caring mother and friend." He went on to call her a "survivor" of communism and applauded her "grit" and "determination."
Donald Trump has nothing but love for Ivana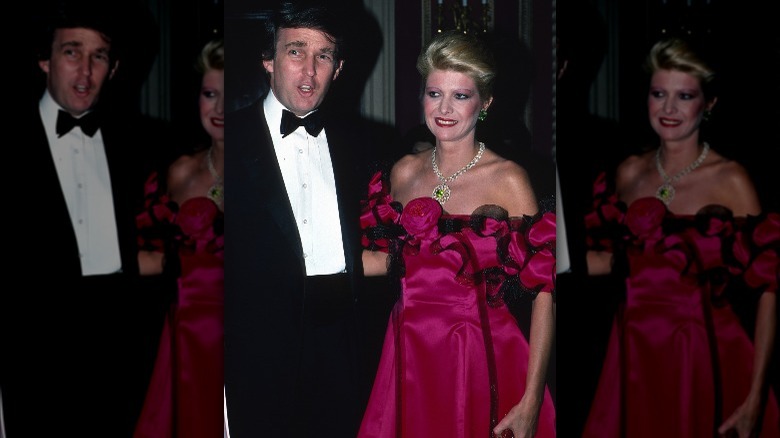 Sonia Moskowitz/Getty Images
Meanwhile, Ivana Trump's other son Don Jr., also expressed his love and admiration for his mom on social media, sharing personal photos of the 73-year-old along with a heartfelt caption. "Mom, we will miss you incredibly. Thanks for always pushing us hard, not letting us get away with anything, and instilling so many incredible values and personality traits," he said in part.
Now, Donald Trump has spoken out about the loss of the mother of three of his children. He first announced Ivana's death in a statement on Truth Social according to The Hill. In his comments, the former POTUS noted he was "saddened" to share she had passed away, and called her a ​​"wonderful, beautiful, and amazing woman, who led a great and inspirational life."
But other than the official statement, the politician was silent on the matter, until now.
Donald Trump admits to feeling sad after Ivana's death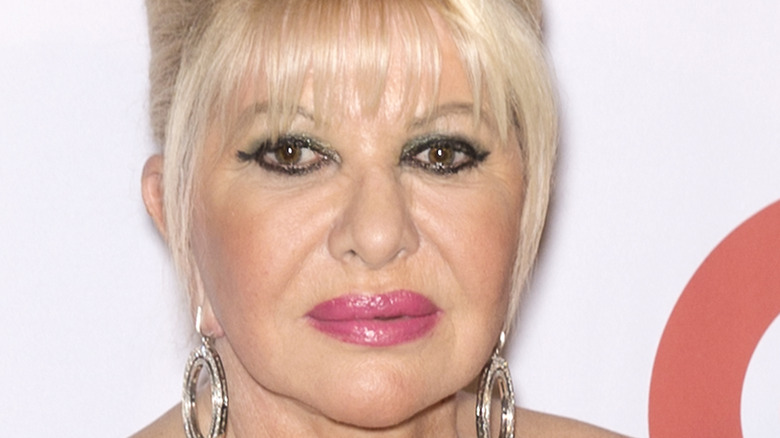 Ovidiu Hrubaru/Shutterstock
Speaking to New York Post columnist Cindy Adams, his longtime friend according to her, Donald Trump said he was in town, likely to attend Ivana's funeral, which is scheduled to take place Wednesday in New York (via Fox News).
Although the likely 2024 candidate said he was feeling alright, he also admitted he's "sad." Speaking about his ex-wife, the politician again praised the woman he was married to for 14 years, saying, "She was outstanding. Beautiful inside and out."
The former president called their relationship "great" and went on to commend Ivana for being someone who never gave up. "No matter how rough things were or how badly they looked she never fell down," he added, going on to share that his ex never took things for granted after her life after fleeing a communist country.