Soap Star Tanner Novlan Shares Heartwarming Milestone About His Preemie Baby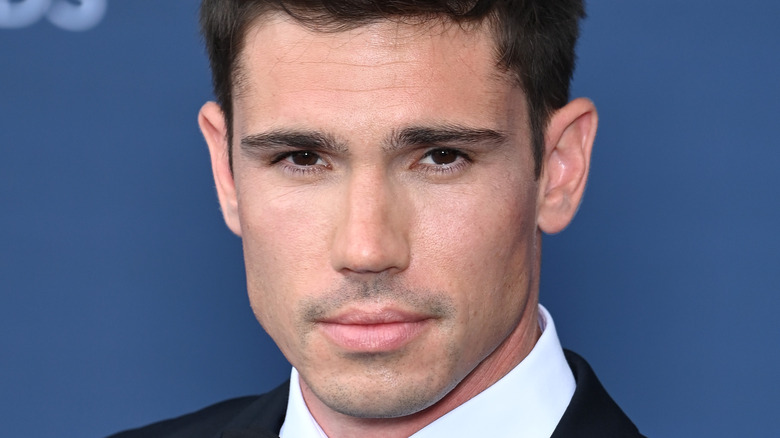 Pascal Le Segretain/Getty Images
Nobody knows the curveballs life can throw more than "The Bold and the Beautiful" star Tanner Novlan. In recent episodes, his on-screen character Dr. Finn is currently fighting for his life. After being shot by his mother, Sheila Carter (Kimberlin Brown), Finn was presumed dead. Fans now know that Finn is alive and being held captive by the same woman that caused his injuries. Finn's stunning resurrection has been a focal point in recent episodes (via Soaps.com). Being a character in a soap opera is a non-stop whirlwind of drama and heartbreak, but reality can be just as chaotic.
On June 12, Novlan shared the news of the birth of his second child. The baby born, Jones Douglas Novlan, surprised everyone by arriving seven weeks early at only 3lbs 9oz. In an Instagram post, Novlan revealed that his newborn baby boy was "happy and healthy" and "Mom is doing great too." He also thanked the neonatal intensive care unit at Cedars Sinai for their work.
A child born that early at such a low weight is likely to spend a long time in the NICU. However, Novlan recently provided a positive update about his son's hospitalization status.
Novlan shared an exciting update about his son's hospitalization status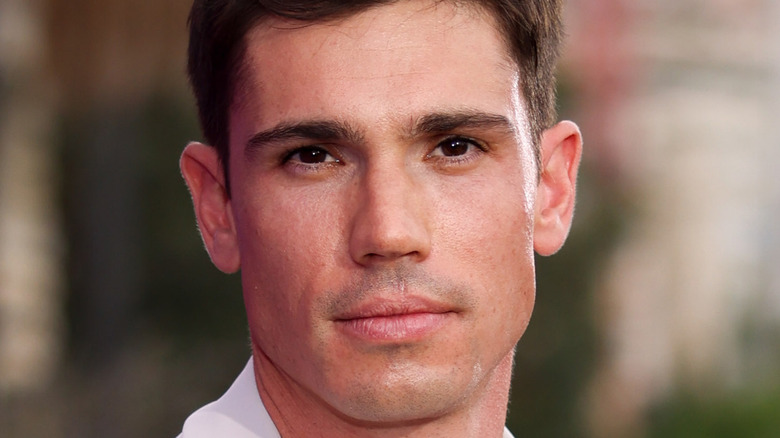 Arnold Jerocki/Getty Images
After over a month with no updates on his social media, Tanner Novlan posted a photo to his Instagram on July 19, sharing joyous news. Baby Jones is finally home after being born severely premature with low birth weight. In the photo's caption, Novlan wrote, "Long night but a great morning. So happy to have our little man home." The image features Novlan holding his newborn son wrapped in a dinosaur baby blanket.
Novlan isn't the only star of "The Bold and the Beautiful" with recent baby news. His on-screen wife Steffy Forrester (Jacqueline MacInnes Wood) gave birth a month before Novlan's son was born, and her latest child marked her third baby boy (via Instagram). 
Novlan and MacInnes Wood haven't appeared on "The Bold and the Beautiful" together since Sheila Carter shot both characters (via Michael Fairman TV). However, Steffy's name has gotten mentioned more often recently, and Finn's getting stronger by the day. Steffy's relationship with Finn is likely to resume in the near future.