The Time Lady Gaga Wanted To 'Forfeit' Her Award And Give It To Someone Else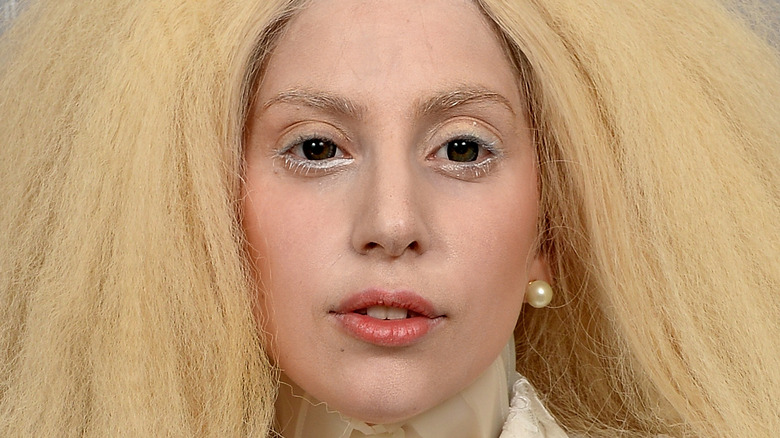 Dimitrios Kambouris/Getty Images
Like the ceremonies that came before it, the 2013 Glamour Women of the Year Awards was a star-studded affair. Among the honorees were some of the world's most recognizable women, including Barbra Streisand, Melinda Gates, Lady Gaga, and education activist Malala Yousafzai, per CBS News. The latter completely stole the show, using her platform to speak up against gun violence, having been shot by the Taliban in 2012 for supporting the right for girls to have an education in Pakistan (via the Malala Fund).
"I believe the gun has no power at all," Yousafzai said as she accepted Glamour's Women of the Year Fund Honoree Award. "I believe the gun has no power because a gun can only kill. But a pen can give life." A month before the awards ceremony, Yousafzai published her memoir "I Am Malala," which chronicled her life and journey to becoming one of the world's youngest, most influential women (via publishing company Little, Brown).
Lady Gaga found Malala Yousafzai to be so inspiring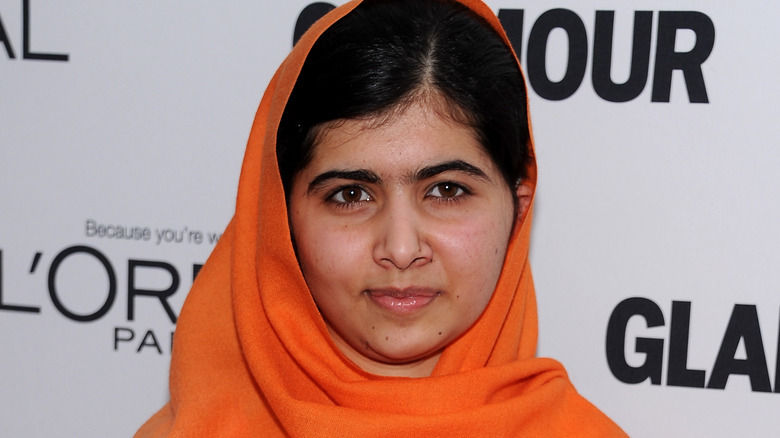 Dimitrios Kambouris/Getty Images
Among Malala Yousafzai's supporters in the crowd at New York City's Carnegie Hall (via New York Post) was fellow honoree Lady Gaga, who expressed her admiration for the activist alongside the women who were also honored during the ceremony. "The truth is, what really matters is who really belongs on the cover, and it really is not me," the singer said during her speech (via YouTube). "Every woman that's here tonight belongs on this cover." December's issue of Glamour had just hit the stands, which featured the singer on the front cover.
Gaga, who accepted The Monster Talent award for pushing the boundaries in Hollywood with her Born This Way Foundation (via Independent.ie), went on to share that if she could "forfeit" her cover to anyone, she would have given it to Yousafzai. "Firstly, you're so inspiring, you're so young, and you're so brilliant," Gaga said, calling her an "example to youth all over the world."
The singer was especially moved by Yousafzai's speech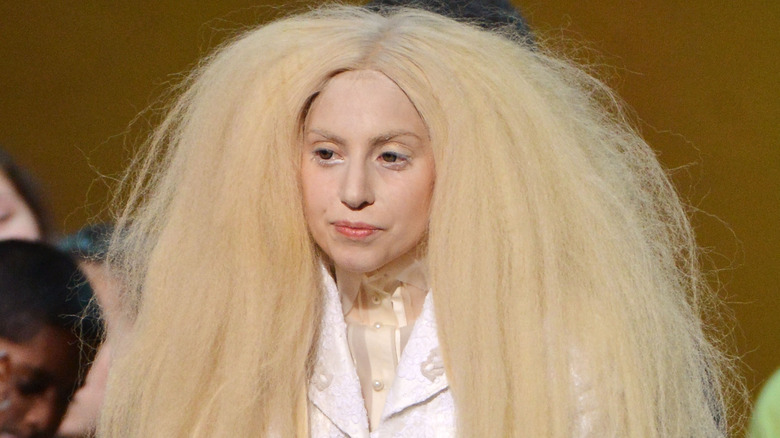 Larry Busacca/Getty Images
Lady Gaga went on to say (via YouTube) that Malala Yousafzai showed her generation that "it doesn't matter if you're a musician or an actress or a model, it doesn't matter if you have money or you don't, what matters is if you're brave. And you're very, very brave, Malala." The singer thanked Yousafzai for speaking at the ceremony and sharing her thoughts with her fellow honorees and those watching from across the world.
Using her platform of nearly 40 million followers on Twitter at the time (via Billboard), Gaga promised Yousafzai that she'd tweet about her foundation — The Malala Fund — to "make sure that everyone donates this evening." The singer further expressed her admiration for Yousafzai, particularly how the activist's speech moved her. "You gave us all a very special gift this evening," Gaga said. "You took this microphone, and you said something very powerful. You used your voice."