World-Famous Dermatologist Dr. Dennis Gross Dispels A Major Myth About Retinol – Exclusive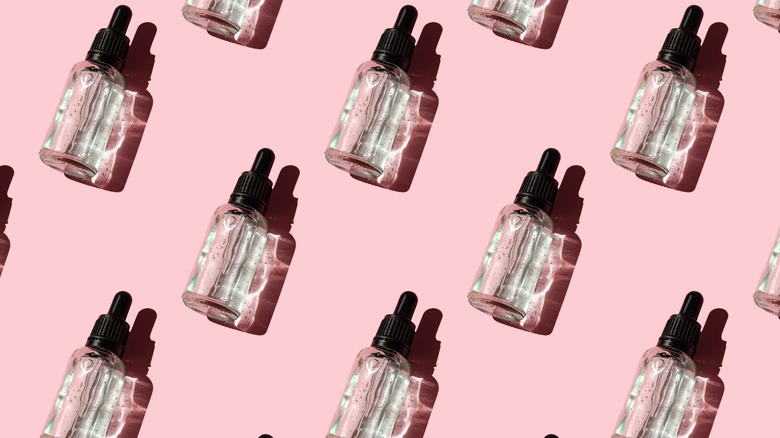 Svetolk/Shutterstock
Who doesn't want younger-looking, healthier skin? It's almost impossible to talk about anti-aging products without mentioning retinol, a popular ingredient known for its potency. According to Healthline, retinol is a vitamin A derivative, which is "perfectly safe" to use, but your skin needs a little time to adjust to it. 
It gives you younger-looking skin by increasing "your cell turnover and collagen production," which tends to slow down with age. Retinol can combat signs of aging like wrinkles, reduce acne, and even reverse sun damage. However, if you have sensitive skin, the potential side effects of "drying, peeling, and irritation" might worsen skin conditions like eczema and rosacea, per Byrdie. 
That doesn't mean those with sensitive skin can't use retinol, but you need to "gradually introduce it into their skincare regimen." It's also essential not to use retinol products with other exfoliating ingredients like alpha hydroxy acids (AHAs) and beta hydroxy acids (BHAs), which can overwhelm your skin in combination.
Nowadays, we keep reading about how people shouldn't use retinol in the summer, but does that mean those in tropical climates, where it's hot year-round, shouldn't use it at all? 
To discover how to use retinol for maximum effectiveness and safety, we spoke with world-famous board-certified dermatologist Dr. Dennis Gross, who has over 25 years of experience as a skin cancer research scientist and is an expert in medical and cosmetic dermatology, per his website.
Dr. Dennis Gross explains how to safely use retinol in summer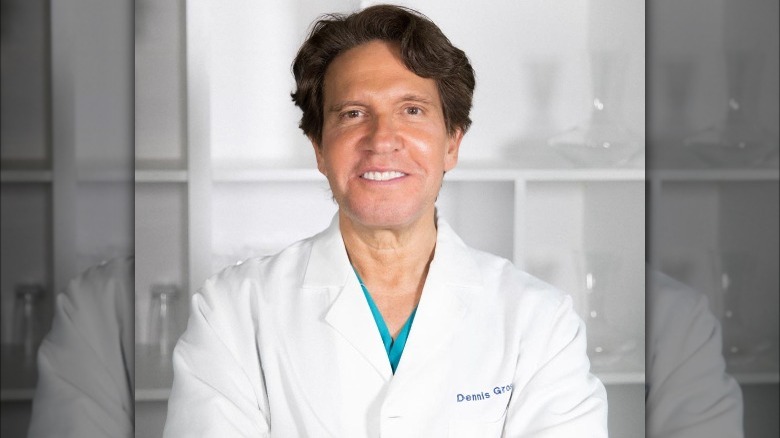 Dr. Dennis Gross
Dr. Dennis Gross is the co-founder of the award-winning skincare brand Dr. Dennis Gross Skincare and is considered "one of the best dermatologists in NYC," per Top Doctors. He shared with The List how to safely incorporate retinol into your summer routine.
Previously, Dr. Gross told us about common sunscreen mistakes that can lead to more sun damage. "As a dermatologist, I have seen many patients continue to see sun damage despite wearing sunscreen because they aren't applying a sufficient amount, and/or aren't reapplying as frequently as they need to be to protect their skin," he said.
So what about retinol? "Retinol is one of the gold standard ingredients to correct and prevent early signs of aging," he said. "You are going to see the best results if you use it daily, all year long — as long as it doesn't cause irritation." However, if you use it on its own, "it can be harsh, irritating, and can make the skin sun-sensitive," Dr. Gross warns.
You can reap retinol's benefits all year-round without irritation as long as you pay attention to a few things. "Retinol can be formulated with other ingredients to prevent that from happening," he says. "Just remember, regardless of what season it is, you should always wear a physical SPF of at least 30 every day — no matter what other products you are using." 
But what other products should you be using with retinol?
He recommends choosing retinol with this antioxidant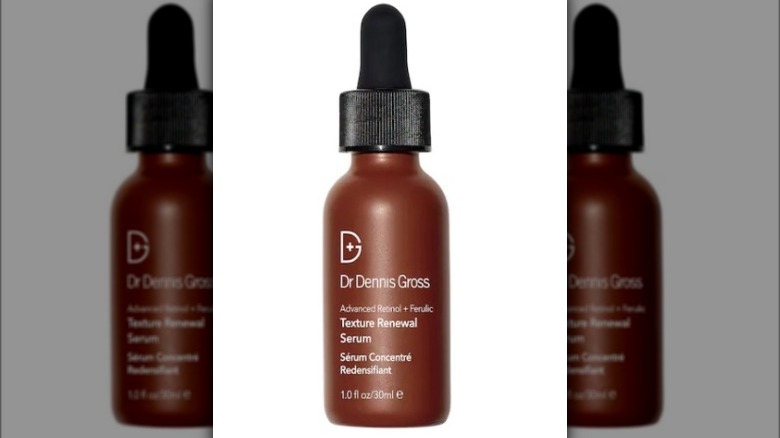 Dr. Dennis Gross
You might be wondering what secret ingredient can mix well with retinol and even boost its results. "Retinols that are formulated with ferulic acid actually reduce irritation and sun sensitivity," Dr. Dennis Gross told The List. "This is because ferulic acid is an antioxidant that boosts the efficacy of other antioxidants and protects against UV-induced free radical damage."
He recommends one of his own products, Advanced Retinol + Ferulic Texture Renewal Serum, which he loves to use at night "because it helps to eliminate irritation from retinol while working to boost hydration, smooth texture, and visibly reduce blemishes and fine lines."
So what about using retinol in the a.m.? "I recommend using your retinol at night and then following up with sunscreen in the morning to keep your skin protected," he said. 
Now, you know how to safely enjoy the summer sun during the day while boosting retinol's effectiveness while you sleep.