These Husbands And Boyfriends Are So Epic, They Will Raise Your Relationship Standards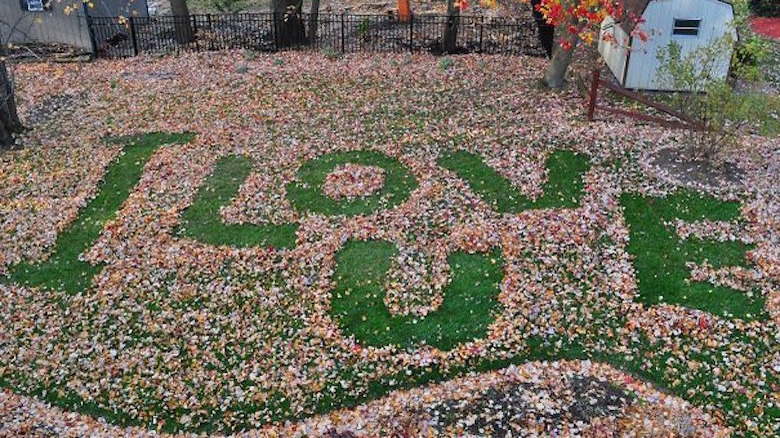 Great boyfriends and husbands do things every single day to make their partners feel loved, but every once in a while a man goes above and beyond, making us all realize we need to raise the bar on our own relationship. The boyfriends and husbands here went to great lengths to make their significant others feel like the most important person in the world. From handmade gifts to thoughtful remodels to one-of-a-kind experiences, these epic husbands and boyfriends are definitely doing something right.
He covered the room in sticky notes of memories he and his wife shared, transforming it into an 8-bit paradise.
He made his girlfriend a jar full of memories, quotes, and reasons he loves her so she'll have one to open every day for the next year.
His girlfriend is a firefighter so he transformed a fire extinguisher from 1910 into a lamp for her.
Nothing says love like roses, except maybe bacon roses.
If bacon roses aren't quite your thing, these comic book roses another man made for his girlfriend might be just the trick to your happy ending. Ka-pow!
His wife went away for a few days, so he used the opportunity to build her a window seat.
They didn't have a fireplace, but his girlfriend wanted a place to hang stockings. Where there's a will (and a man in love) there's a way!
Nothing says "Netflix and chill" like this adult pillow fort he made for his girlfriend.
In honor of the tradition of the first wedding anniversary gift being paper, he made his wife a bouquet of paper flowers. All the beauty without the allergies.
Everyone knows that the best Christmas gift for your girlfriend is the world's most adorable puppy. This nugget's name is Ryder.
What Khaleesi doesn't want her own Game of Thrones dragon eggs from her Khal on her birthday?
He stepped away from his bride during their wedding to say vows to her daughters as well.
His girlfriend loves all things pumpkin, so he set up the ultimate pumpkin night complete with pumpkin ale, pumpkin cider, pumpkin creamer, pumpkin ice cream, and of course a pumpkin for carving!
She said she needed more counter space and better lighting in the kitchen, so he installed both for her while she was at work.
He replaced the numbers in his wife's bathroom scale with all the things about her that really matter.
She loves Beauty and the Beast, so he hand-drew the window from the movie and transformed it into stained glass to give her on their wedding day.
After watching her sit on the floor to create her art, he made her a table where she could do all of her future art and crafts.
He made an ocarina in wood shop class and used it to ask the girl he liked to be his girlfriend. Luckily, it worked! Imagine what he'll do when it (maybe) comes time to propose.
Before he left for basic training, he gave his girlfriend these dog tags to remind her that no matter how far away he is, he'll always come back and his heart belongs to her.
This guy knows exactly what his girlfriend needs and it involves a hot bath, wine, candles, and a safe space for her phone. Luckily, he's handy enough that he made it happen for her.
He made her an epic birthday cake covered in all their inside jokes.
She wanted wind chimes so he made them for her.
He understood his girlfriend's love of Harry Potter and made her custom leather covers for all the books for her birthday.
Her husband made her an enchanted rose, just like from Beauty and the Beast. She certainly doesn't have to worry about finding her true love before the last petal falls because she's clearly already found him.
He used his epic carving skills to make his wife a bracelet for Christmas out of a solid piece of wood.
He made his wife a bench in their backyard using the wood he found there. Now she can sit and admire the flowers whenever she wants.
They couldn't make it out for a fancy anniversary dinner, so he surprised his wife by making them a fancy dinner at home.
To commemorate their love, he made his girlfriend earrings from pennies bearing their respective birth years.
Her boyfriend got her a meerkat experience for her birthday where she was able to hand feed this adorable little guy. We're guessing this earned major brownie points.
He surprised his gamer girlfriend with a custom Overwatch controller. Relationship checkpoint reached.
His wife is a huge St. Louis Cardinals fan so he combined her love of baseball with her love of heels.
To show his wife how much she is appreciated, he sent his her a Mother's Day text from their pup.
Her boyfriend made her hand carved crochet hooks for her birthday.
Her husband built her a collapsible 22-foot ariel rig aerial rig in their backyard so she can practice her aerial silk skills any time.
Most men just buy their wives jewelry, this guy makes it for his.
He made his girlfriend a picture frame with their initials for Valentine's Day. We're going to guess it's now full of photos of the two of them.
He made her a romantic, fireside Valentine's Day dinner outside in the snow.
He made her a ring out of a quarter that was produced the year she was born.
She loves sloths and ice cream, so her boyfriend made her a sloth ice cream cake for her birthday.
His girlfriend is a rock climber, so he had clay magnets made that resemble the two of them climbing. We can't help but notice she's higher up the wall than he is, just as it should be.