Everything We Know About Michelle Obama's Second Book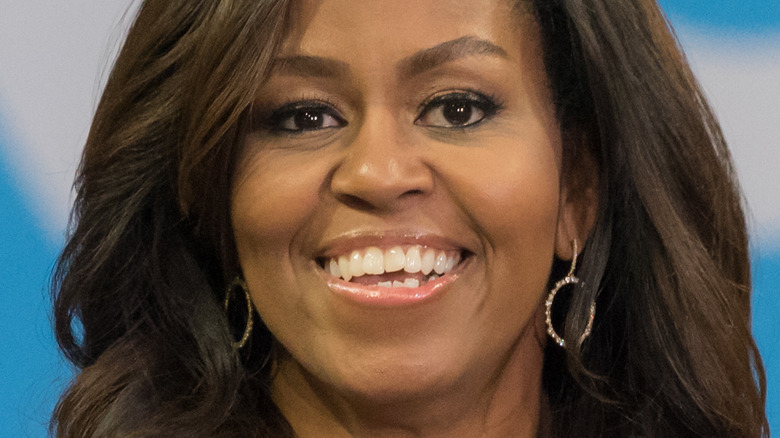 EPG_EuroPhotoGraphics/Shutterstock
As America's first lady, Michelle Obama brought a new look and perspective to the White House, winning praise for her diplomacy, passion for children's health, and her parenting skills. It's hard to imagine this poised woman struggling with fears and frustrations, but the last few years have been as tough on her as on the rest of the world. Rather than sink into despair, Obama has written a new book to help others find equilibrium in the midst of global chaos.
"I can't believe it's been a few years since I published my memoir, 'Becoming,'" the former first lady muses in her Instagram announcement. "And in that time, a lot has happened. We've seen a global pandemic. We've seen an insurrection. A rising tide of hate and bigotry and intolerance and a whole lot more . . . And it's often left me feeling out of balance."
Obama goes on to say that she dealt with her inner turmoil through self-reflection and by speaking to others going through the same emotions. The result: "The Light We Carry: Overcoming in Uncertain Times," which drops from Penguin Random House on November 15, 2022. She calls it a "toolbox" of coping strategies. "And my hope is that we can equip ourselves with new tools and attitudes, so that together, maybe we'll be a little steadier with the understanding that none of us has to go through any of this alone."
Michelle Obama is embracing a new platform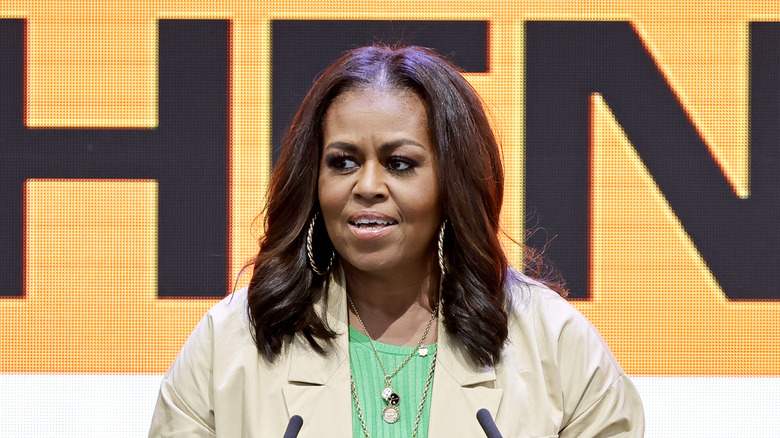 Kevin Winter/Getty Images
Barack and Michelle Obama have resumed a normal life since leaving the White House in 2017 — "normal" being a relative term, of course. For the former first lady, that normalcy includes writing her new book. By sharing her own efforts to "rekindle the flame" of optimism and resiliency, she hopes to help others deal with the same anxieties she herself has felt over the last few stressful years.
Per Michelle Obama's book website, "The Light We Carry" is described as "a series of fresh stories and insightful reflections on change, challenge, and power, including her belief that when we light up for others, we can illuminate the richness and potential of the world around us, discovering deeper truths and new pathways for progress." Among the tools in her hardcover kit are timeless bits of wisdom such as "going high" — a strategy Obama has had to use often in the face of bigotry — and having a trusted set of friends — she calls it "assembling a kitchen table."
Obama is also trying a new way to reach a tech-savvy audience. Per Fortune, she has joined Community, a platform through which she can text millions of followers about important issues or events. A representative told the outlet that it could be used for such purposes as encouraging young users to register to vote. Plus, you get to add Michelle Obama to your list of contacts, which isn't a bad perk.