If You've Never Read Anything By Amy Tan, Here's The Book You Should Start With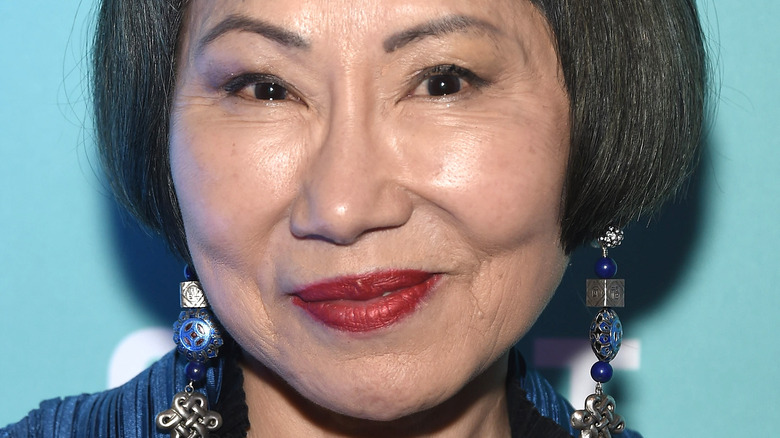 Gary Gershoff/Getty Images
Born and raised in the San Francisco Bay Area by her parents, who were immigrants from China, novelist Amy Tan had a tumultuous childhood. After losing her brother and father to brain tumors at a young age, according to her website, Tan's mother took her and her younger brother to Europe, where they settled in Montreux, Switzerland. Having graduated from high school, Tan moved back to the United States to study at five different colleges, where she studied English and linguistics.
Despite being known as a world-renowned author, Tan started out as a language development specialist, supporting developmentally disabled children (per her website). She then worked as a freelance business writer before changing paths and settling on life as a novelist. After publishing a few short stories, Tan took a trip to China for the first time to meet distant relatives. It was this journey that would spark inspiration for her first novel "The Joy Luck Club," which quickly became a New York Times bestseller (via Biography).
Her debut novel is a great introduction into her writing style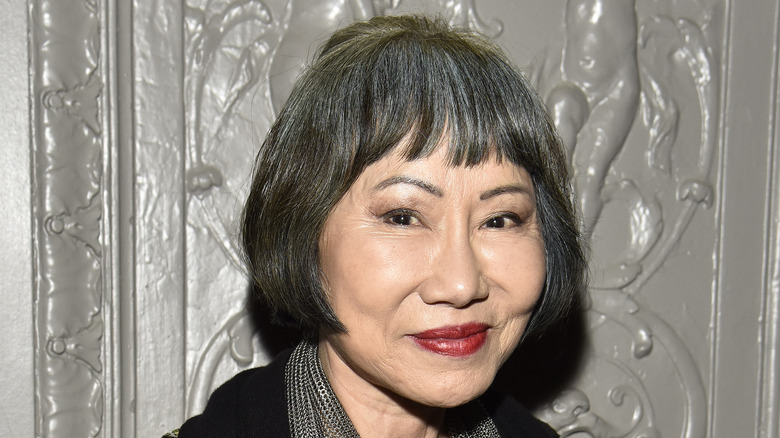 Tim Mosenfelder/Getty Images
After learning that her mother had children from a previous relationship and meeting some of her half-sisters (per the American Academy of Achievement), Tan started building what would later become "The Joy Luck Club." The book first came to life during a writing workshop Amy Tan attended in 1985 (via Biography), where she wrote the short story "Rules of the Game". According to her website, she continued to write these short stories, which were published in magazines like "Seventeen" and "Grazia".
In 1987, Tan took her first trip to China with her mother and younger brother to meet some of their half-siblings. Once back in the United States, Tan compiled her short stories to make "The Joy Luck Club," published in 1989 (per Biography). Based on Tan's relationship with her mother, "The Joy Luck Club" follows four Chinese mothers and their Chinese-American daughters in San Francisco as they deal with the generational and cultural gap between them. The mothers regularly meet to play Mahjong, discussing their families and personal struggles. They eventually settle on a name for their group — The Joy Luck Club.
Tan's debut novel quickly became a bestseller, which was nominated for the Los Angeles Times Book Prize and won the American Library Association's Best Book for young adults in its first year of publication, according to Library Thing.
You can learn more about Amy Tan through her autobiography and memoir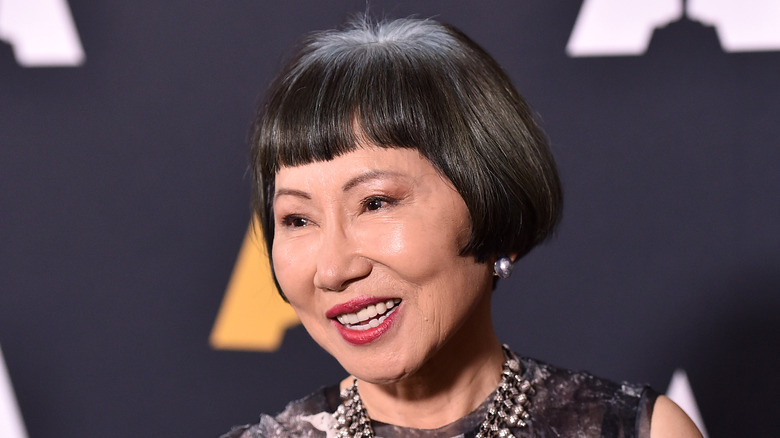 Alberto E. Rodriguez/Getty Images
Two years after publishing "The Joy Luck Club," Amy Tan's second novel, "The Kitchen's God Wife," was released (via Goodreads). Inspired by her mother's cultural history, according to Britannica, the book follows a Chinese mother as she familiarizes herself with American culture with the help of her daughter. In between "The Kitchen's God Wife" and Tan's third book, "The Hundred Secret Senses," a film adaptation of "The Joy Luck Club" was released, per Rotten Tomatoes.
Starring the likes of Ming-Na Wen ("The Book of Boba Fett") and Lisa Lu ("Crazy Rich Asians"), the film became one of Hollywood's most influential films to feature an all-Asian-American cast (via The New York Times). And while the film adaptation follows the book pretty closely — Tan was on board as a screenwriter — there's nothing like reading the source material to understand the characters on an even deeper personal level.
And while you can learn about Tan's connection with her mother through her fictional novels, she's also published two powerful memoirs (via the American Academy of Achievement), "The Opposite of Fate: A Book of Musings" and "Where The Past Begins." So whether you start with "The Joy Luck Club" or Tan's memoirs, you'll soon know a lot about one of America's greatest writers.