Model Kelly Hughes On Body Positivity And Modeling Industry Changes - Exclusive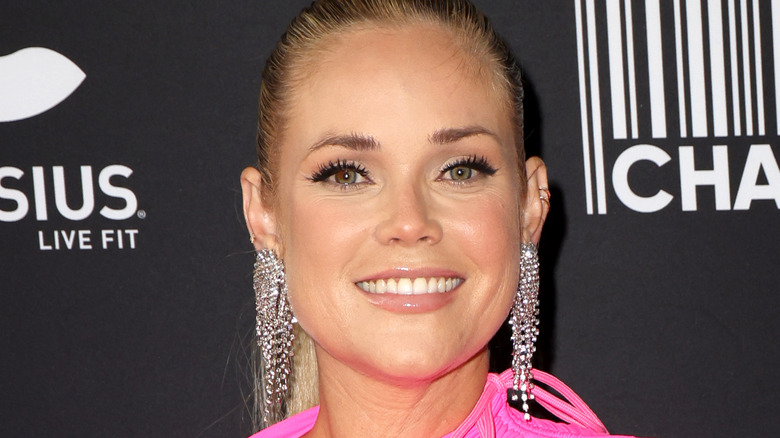 Alexander Tamargo/Getty Images
Model Kelly Hughes made Sports Illustrated history in 2022 as the first swimsuit model to feature her C-section scar from the birth of her son. It's become extremely common, with over 1.1 million babies born via C-section each year in the U.S. alone, many times for medical reasons. While common, stigma remains, unfortunately. "I had no idea the impact that it would have, but the fact that one in three women is now having a C-section is something that needs to be talked about," she said.
Originally planning for natural childbirth, Hughes has unexpectedly become a voice for change. As a result of her groundbreaking Sports Illustrated appearance, Hughes is working to embrace women's bodies — post-partum and in general — and normalize the conversation regarding this now-commonplace health practice.
During an exclusive interview with The List, the model revealed how her magazine photos are empowering women, how she's creating change through social media, and how the modeling industry has shifted.
The model's Sports Illustrated photos are empowering women and helping to create change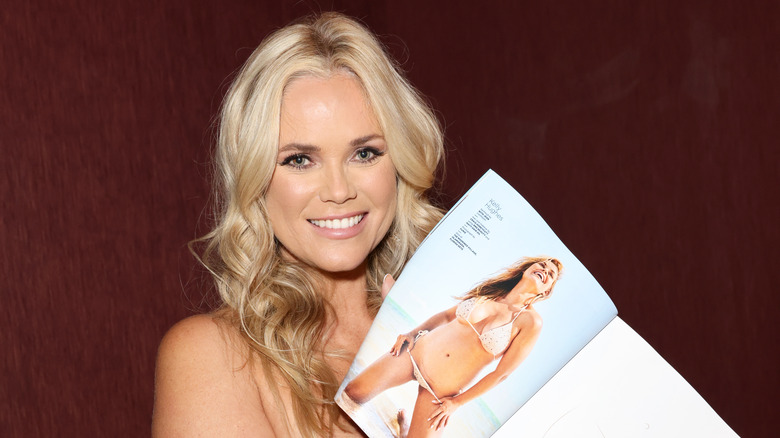 Alexander Tamargo/Getty Images
Kelly Hughes' appearance in the Sports Illustrated Swimsuit Edition is thanks to its Pay with Change campaign, which prioritizes gender equity and women's empowerment. To represent body awareness, Sports Illustrated partnered with Frida Mom, a developer of products for pregnant women and new moms, including a C-section kit and high-quality maternity underwear, Hughes said. "They want to change and normalize the way we view bodies and normalize society and how we think about scars and body types and everything that's coming to surface now," she said of the brand.
Additionally, Hughes began her own initiative: the #scarlovechallenge, an online community encouraging women to share their own stories and photos. Hughes has been overwhelmed by the warm response she's gotten. "It's a hashtag that you can go to on Instagram because I have received so many messages from so many women that could relate to my story or who had different stories that were very different [from] mine, but somehow they were empowered through the story through Sports Illustrated and seeing the pictures, and it's [about] ... when you're vulnerable and you're open to that conversation — that panel is open for people to share — and other people are willing to do the same."
She added, "It's really incredible when we can uplift each other. There really is power in social media when it's used for a positive thing."
The modeling industry has become more inclusive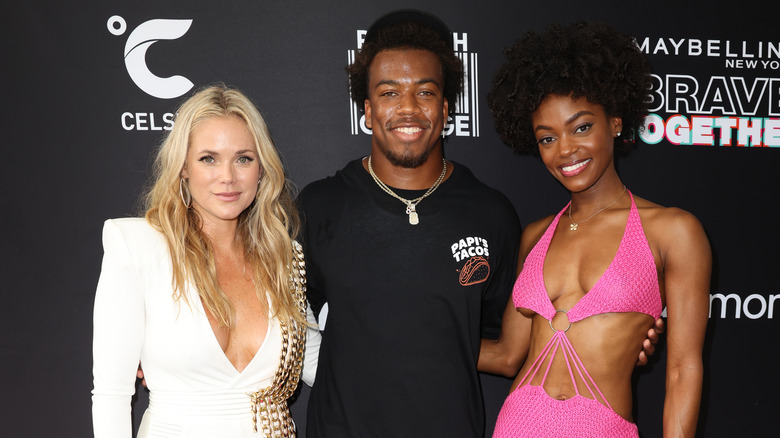 Alexander Tamargo/Getty Images
An industry known for displaying idealized versions of women's bodies, it's refreshing to see it embracing real women's bodies, and Kelly Hughes can relate. "I've been in this business for a long time," she said, "and when you do something like this, it's so different than any other photo shoot, because this is an impactful thing that means a lot to people."
Hughes began modeling as a teen. She worked at a hair salon, where a co-worker suggested she pose for pictures. While she didn't intend to pursue modeling , she liked the pictures and sent them to several agencies, initially signing with a small agency. Facing rejection, she stayed focused, saying, "Thankfully, I got an agency in Italy, and from there, when I came back, I understood the business more, and I was able to get a different agency in Miami and then continue forward."
Since then, she's noticed the industry become more inclusive, something she's grateful for, since, in the beginning, her slightly shorter height posed trouble for her when it came to industry standards. "The biggest thing when I started modeling ... there was one type of model at that point," she said. "You had to be tall and super skinny, and there were no models under 5'9, except for Kate Moss, and it was very rigid. There wasn't really room for anything else."

The 2022 Sports Illustrated Swimsuit Edition is out now in stores and online.