Why Chip And Joanna Gaines Closed The First Shop They Opened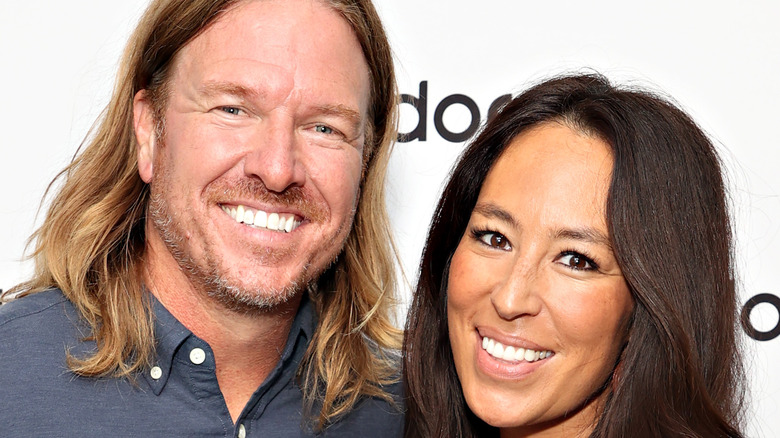 Cindy Ord/Getty Images
When it comes to home design, entrepreneurship, and parenting, it seems like there's nothing "Fixer Upper" power couple, Chip and Joanna Gaines, can't do. These HGTV stars-turned-business moguls are so much more than just super popular TV personalities. According to Insider, the couple owns nearly a dozen different businesses, from stores and restaurants to their own television network. With a knack for success like that, we can't help but wonder what made them fold on a business venture back in 2014. 
If you're a fan of "Fixer Upper," chances are you've heard Joanna wax nostalgic once or twice about her old store that she refers to as "the Little Shop on Bosque." It's clear that Joanna had a love for the store that still remains today. So, why didn't it work out? From the Gaines' adorable family of seven to a combined $20 million net worth, it's hard to picture Chip and Joana failing at anything (via Parade). 
Why they closed the store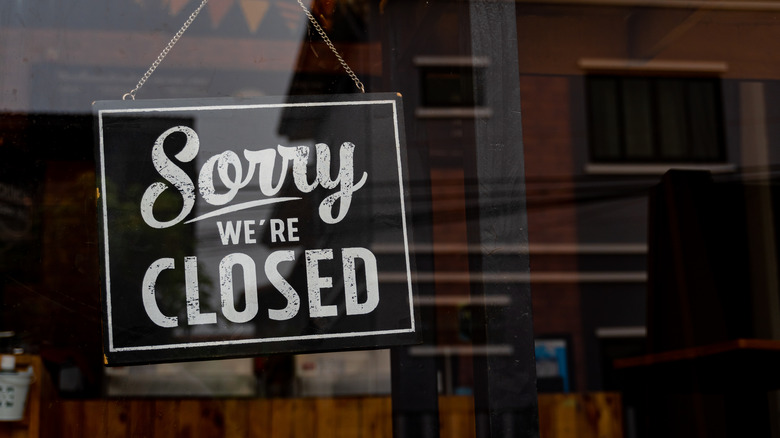 Maderla/Shutterstock
In many ways, the Little Shop on Bosque was the beginning of the Gaines empire. According to the Magnolia website, the "little" store came to be when Chip Gaines pushed Joanna Gaines to fulfill her lifelong dream of opening a home decor shop. The couple refers to the old store as "the little shop on Bosque" due to its location on Bosque Blvd in their hometown of Waco, Texas. In reality, though, it was called Magnolia, which is now the name of their massive brand. The store opened in 2003 and closed just two years later in 2005 (via Apartment Therapy). 
The store closure came just after the birth of their first son, Drake. They cited the desire to focus on growing their family as the reason for closing the shop's doors (via People). Focus on their family, they did. Since then, they've added four new members to the Gaines clan.
What the store is today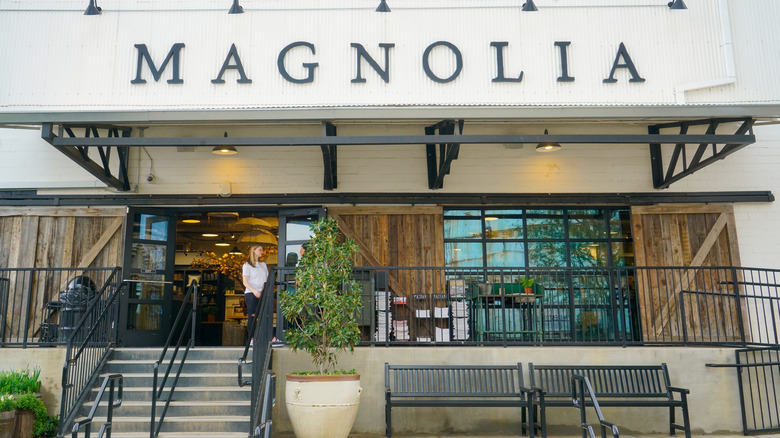 captureandcompose/Shutterstock
Despite the many business ventures that the pair embarked on after the Little Shop on Bosque closed its doors, Joanna Gaines couldn't seem to stop missing the store that started it all (via People).  According to her, "Something began tugging at my heart, and I began feeling a pull toward reopening Magnolia Market. So in May of 2014, we pulled the trigger, and the Little Shop on Bosque reopened for business." With their newfound popularity, the store outgrew the original space they occupied and became the famous Magnolia Market at the Silos instead. 
However, in 2018, they also decided to open the Little Shop on Bosque yet again. According to the store's website, the new store now sells items from their other stores at a discounted price. It's clear that no matter how many businesses this couple starts, this shop will always have a special place in their hearts. The website even reads, "Chip made the metal letter sign for Joanna and it still sits atop the building today."