Queen Elizabeth's Close Advisor Reportedly Gave A Warning About Meghan And Harry's Marriage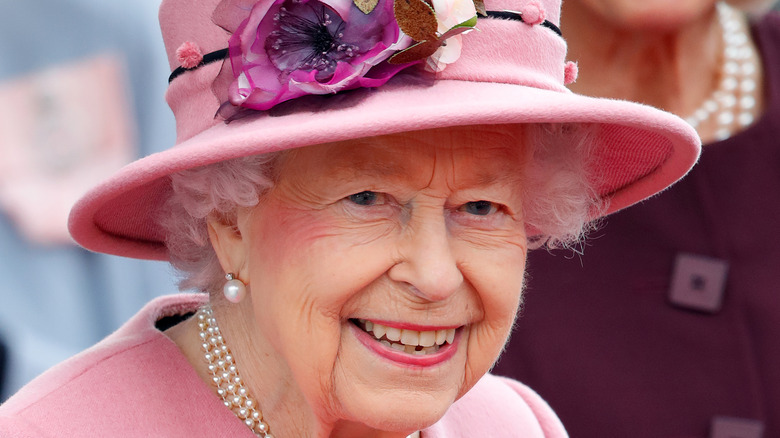 Max Mumby/indigo/Getty Images
Prince Harry and Meghan Markle might have had a fairytale wedding in 2018, but they didn't get a happily ever after when it came to being a part of the royal family. In fact, they were so unhappy that they decided to step down from their official duties in 2020.
While some were surprised by the couple's move, others saw the writing on the wall. Lady Victoria Hervey, who once dated Prince Andrew, revealed she knew from the start that Harry and Meghan would end up back in America (via Express). She also shared her own predictions about the future of the Duke and Duchess of Sussex's marriage. "I think Harry and Meghan's courtship was way too short. I just don't see it lasting," she shared (via The Sun). "I remember just before their wedding, I thought, 'They'll get married, have a few kids ... And she will end up wanting to be in America.' They were always traveling somewhere. They moved too fast."
In fact, Harry was reportedly angered when his brother, Prince William, warned him not to rush into marriage because he worried that Meghan wouldn't be able to adjust to royal life, per the Independent. And now it's been revealed that one of Queen Elizabeth's closest advisors had the same concerns months before Harry and Meghan walked down the aisle.
Lady Susan Hussey warned Harry and Meghan's union would 'end in tears'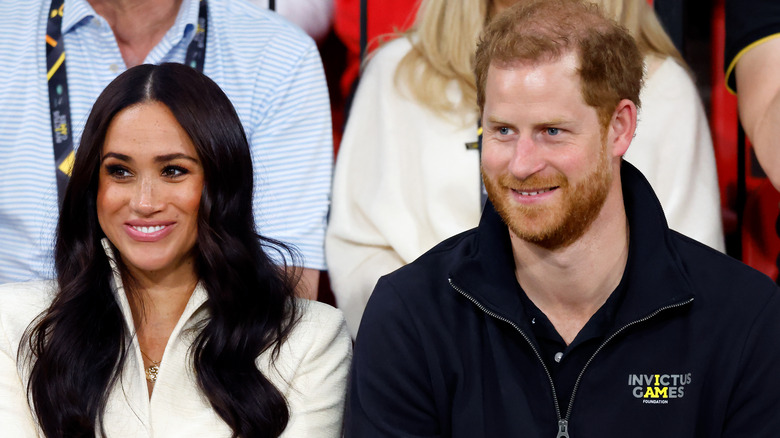 Max Mumby/indigo/Getty Images
Before their walk down the aisle in 2018, one of Queen Elizabeth's closest advisors had a bad feeling about the union of Prince Harry and Meghan Markle. According to Tom Bower's new book about the Duke and Duchess of Sussex — "Revenge: Meghan, Harry and the War between the Windsors" — Lady Susan Hussey, the queen's lady in waiting, was at a lunch with theater professionals when Meghan's name came up.
"While discussing the possibility that Meghan might become associated with the National Theatre after the wedding, Hussey became unexpectedly serious about the couple's future. 'That will all end in tears,' warned Hussey. 'Mark my words,'" Bowers reported, per Newsweek.
Hussey — who is also Prince William's godmother — has been a part of the royal household since 1960. She and Queen Elizabeth are so close that Hussey was selected to ride alone with the queen to Prince Philip's funeral. Hussey was also part of the group tasked with helping Meghan adjust to royal life before her wedding to Prince Harry. 
But according to Tina Brown's book, "The Palace Papers: Inside the House of Windsor, the Truth, and the Turmoil," Harry and Meghan were planning their exit from royal life ahead of their wedding day, revealing that Harry was seen meeting with Oprah Winfrey in London in November 2018 — well before he and Meghan announced their plans to move to the United States.