How Princess Diana's Crush On George Michael Really Made Him Feel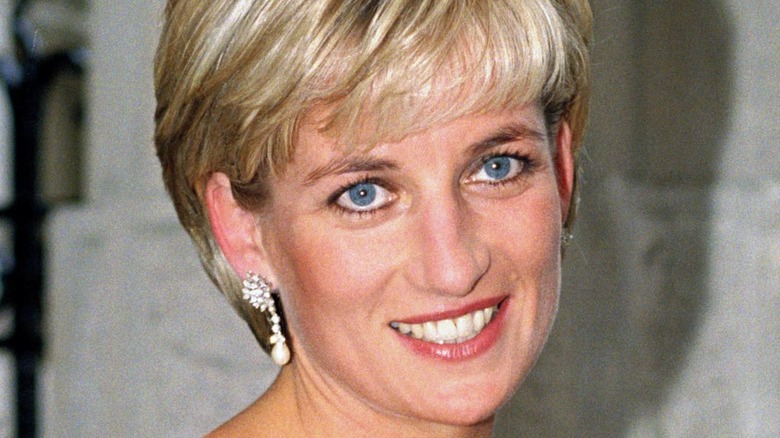 Antony Jones/Getty Images
Before her life was tragically cut short, Princess Diana spent much of her time lending her voice to different charitable causes. As a result, she often met other famous people at special events — including some of the world's biggest pop stars. She had a deep bond with Elton John after the two met at Prince Andrew's birthday party in 1981 and danced the Charleston together, per Harper's Bazaar. "She was a controversial figure in some respects, but not to me," Elton told the outlet. "I loved her because she did so much for AIDS and she was a great friend to me."
And in 1985, Diana was introduced to singer George Michael at the Live Aid concert in London's Wembley Stadium. George was performing in the show to raise money to battle hunger in Ethiopia. According to James Garvin, author of the new book, "George Michael: A Life," the Princess of Wales was a "kindred spirit" for George since both were public figures "and trapped in this gilded cage," he told Fox News.
The two supported one another through hard times. George was there for Diana when she went through a messy divorce from Prince Charles, and Diana returned the favor when George lost his mother in 1997. But there was always a distance between the two, Garvin explained, because George was well-aware that Diana was smitten with him.
Princess Diana's feelings for George Michael made him 'uncomfortable'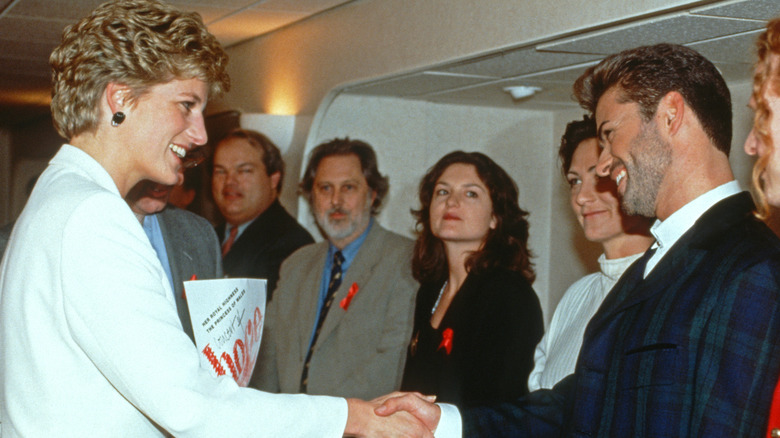 Anwar Hussein/Getty Images
While George Michael forged a friendship with Princess Diana, the pop singer wasn't comfortable with the royal's obvious crush on him. "George became aware of the fact that she had the hots for him," James Garvin, author of "George Michael: A Life," told Fox News. "Now, of course, this wouldn't have gone anywhere, but you can imagine how uncomfortable this made him. So he kept her at a distance. The friendship consisted of occasional lunches and phone calls."
The fact that they were both such public figures also played a part in George proceeding with caution. Diana and George each had difficulty finding true friends they could trust, and the former lead singer of Wham! never wanted to do anything that would be considered exploitative towards the princess. 
Still, George was devastated when Diana passed away due to injuries sustained in a car accident in Paris in 1997. He attended her funeral and admitted that he "bawled" during the service. "I had forgotten my hanky and I was really streaming," George revealed, per Express. "I was one of the few people in that part of Westminster Abbey that was really blubbering."