Donald Trump Just Lost A Major Supporter In The Media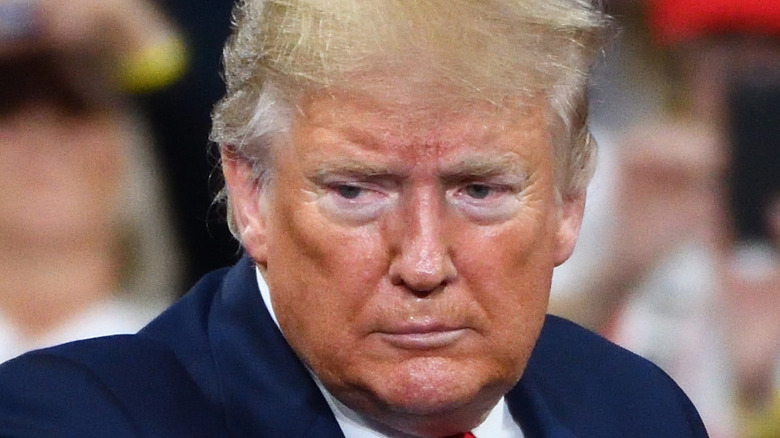 Evan El-Amin/Shutterstock
Since Donald Trump's controversial presidency concluded in January 2021, his spotlight in the media has perhaps only gotten more profound — and scrutinized. As the January 6 committee hearings are well underway, more information about not just the Capitol riots — but Trump's involvement — has captured the nation's attention.
Now that the summer hearings have officially wrapped until the fall, the media is analyzing Trump's actions, or lack thereof — for instance, one of the biggest findings from the hearings was that Trump refused to confirm that the election was over, despite knowing the results. 
In spite of all eyes on Trump, he continues to pursue a 2024 presidential election, which would conveniently prolong possible criminal prosecution involving potential crimes he's committed. With all things considered, it still manages to come as a surprise that Trump lost one of his biggest media supporters.
The New York Post says Trump is unworthy to run again for president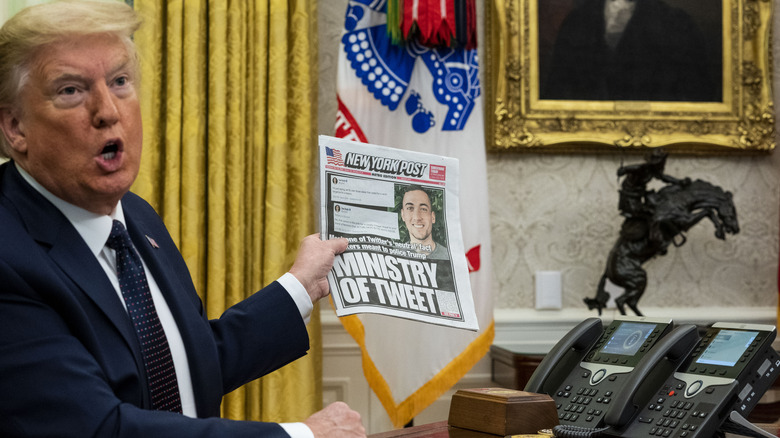 Bloomberg/Getty Images
Once a longtime supporter of former president Donald Trump, the New York Post — which endorsed him for his 2020 reelection – is now condemning his inability to act during the January 6 attack. In a recent op-ed by the Rupert Murdoch-run tabloid's editorial board, the Post unequivocally called Trump out, something the former president may have least expected from the media outlet that seemingly had his back for years.
"As his followers stormed the Capitol, calling for his vice president to be hanged, President Donald Trump sat in his private dining room, watching TV, doing nothing," the editorial began. "And he was the only person who could stop what was happening. He was the only one the crowd was listening to. It was incitement by silence."
In a sharp turnaround from when the tabloid endorsed Trump in 2020 for reelection, the editorial concluded with the board writing, "It's up to the Justice Department to decide if this is a crime. But as a matter of principle, as a matter of character, Trump has proven himself unworthy to be this country's chief executive again."
It's safe to say that Trump has lost a major ally in the public eye, and with the way the investigative hearings are going, it's more than likely it won't be the last.