This 98-Year-Old Mom Proves Your Children Will Always Be Your Babies — Even When They're 80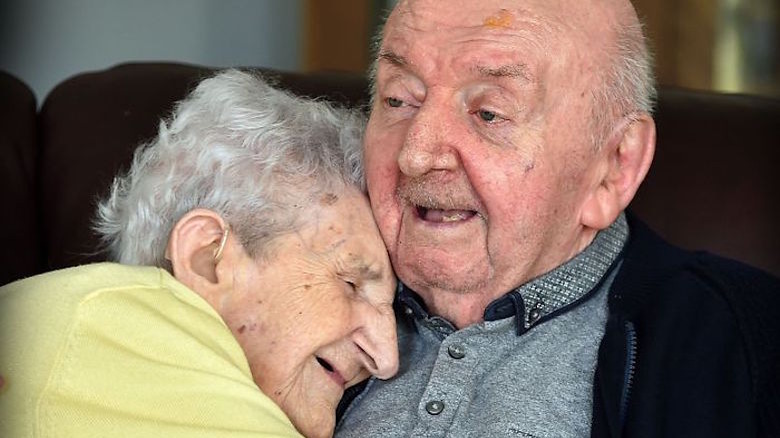 If you're a mother, you've probably told your child on at least one occasion that he or she will "always be your baby." Even if you don't have kids of your own, you may remember your own mother saying it to you. No matter how old we are, our mothers always want to care for us in whatever way they can. No mother/child relationship exemplifies this more than Ada and Tom Keating. At 98 years old, Ada moved into the nursing home where her 80-year-old son Tom is now living to help take care of him. 
The two are inseparable, spending each day together — morning to night. They sometimes play games or watch television together and other times are visited by the rest of their family members. 
While many of us probably assume that we'll be taking care of our parents when they reach their 90s, Ada proves that as long as our mothers can, they'll be taking care of us as well.
Whether you're 8 or 80, there's nothing like knowing you can count on your mom to be there when you need her. After all, you'll always be her baby.