Young Conservatives Have A Clear Message For Donald Trump Ahead Of A Potential 2024 Run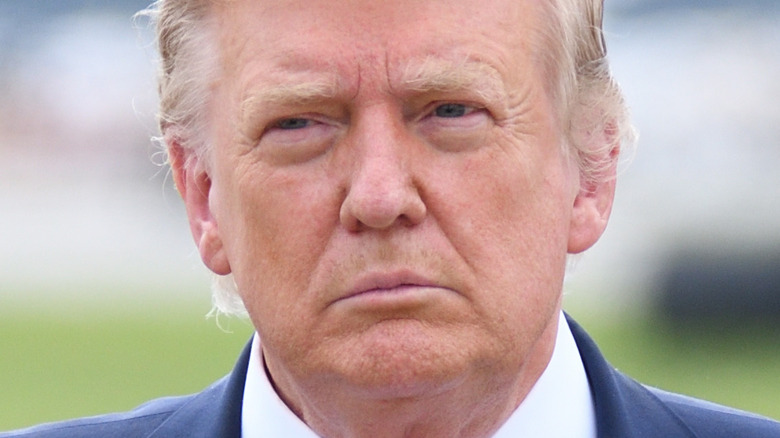 Evan El-Amin/Shutterstock
The January 6 committee is currently on break until September 2022 after wrapping up weeks of televised hearings, according to AP News. Though multiple people have been investigated — including Donald Trump's former aide Steve Bannon, who was just found guilty of contempt of Congress, per CNBC — Trump is at the center of the investigations. If indicted, Reuters lists several possible charges the former president could face, including obstructing an official proceeding, conspiracy to defraud the United States, and obstruction of justice.
Trump's refusal to say that the election was over on January 6, 2021, despite those closest to him urging him to accept the loss (per CNN), could be enough to indict him once the hearings are over. Even with evidence mounting, however, the real estate tycoon is looking ahead to 2024. Last year, he told Fox's "Hannity" that he was "beyond seriously" considering running in the upcoming presidential election, though some have recently speculated this his motivations for running are only to avoid prosecution. As a Trump campaign may be in store, young conservatives share their honest thoughts.
Young Republican voters would vote for Donald Trump in 2024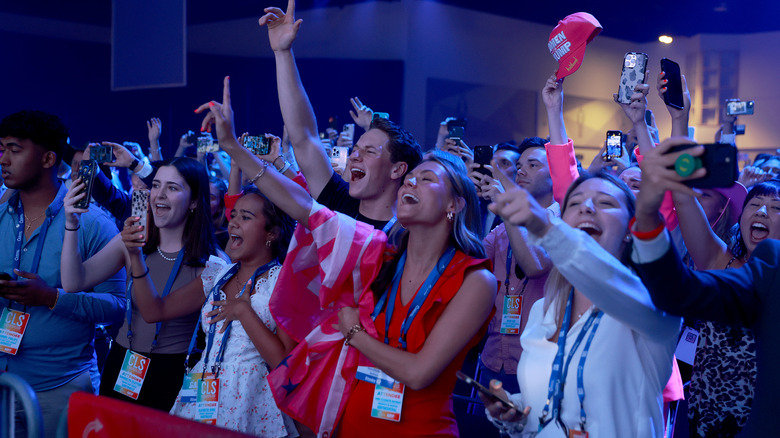 Joe Raedle/Getty Images
It's still uncertain who will run in the 2024 presidential election, but if Donald Trump can have it his way, his name will be on the ballots. And many right-leaning politicians are supporting him in running, according to Politico.
But what do the voters think? Fox News reports that a straw poll was conducted at the Turning Point USA summit, an event bringing together conservative student activists. When attendees were asked who they would vote for, in the event that Trump does run for president, nearly 80% said they would support the former president. However, 74% also said they aren't confident that the Republican party will win over young voters.
Trump heard attendees' thoughts loud and clear as he was present at the summit on Saturday, July 23. Giving a keynote speech to the young activists, he said, "If I stayed home, if I announced that I was not going to run for office, the persecution of Donald Trump would immediately stop ... But that's what they want me to do. And you know what? There's no chance I do that."