The Heartbreaking Death Of Goodfellas Star Paul Sorvino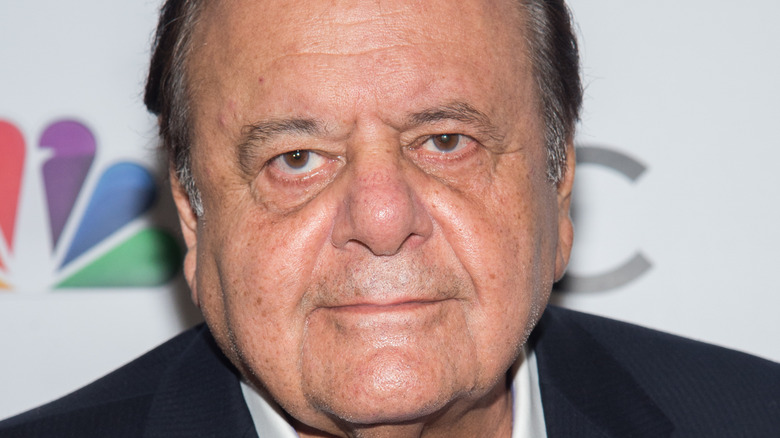 Mark Sagliocco/Getty Images
The acting world is mourning the loss of Paul Sorvino, who has died at the age of 83, per TMZ.
Born in Brooklyn, New York, Sorvino joined the American Musical and Dramatic Academy after high school and initially wanted to be an opera singer before making the pivot to acting, according to The Famous People. He went on to study with Sanford Meisner and made his acting debut on Broadway in the 1964 musical "Bajour" before premiering on the big screen in the Carl Reiner film "Where's Poppa?" His movie credits included box office hits "Goodfellas," "Nixon," "Romeo + Juliet," and "The Firm." 
Sorvino also continued to appear on Broadway — earning a Tony nomination in 1973 for "The Championship Season" (per The Hollywood Reporter) — and on televisions shows including "Law & Order," "That's Life" and "Still Standing."
While his most famous role was as mobster Paul Cicero in the 1990 film "Goodfellas" opposite Ray Liotta and Robert DeNiro, Sorvino was adamant that he was nothing like the man he portrayed. "I know that there is an image out there of me as a tough guy and into the mafia and all of that, but of course, as you know, I am a poet, an opera singer, a best-selling author, director," he told Glancer Magazine. "I'm really nothing like the Mafioso 'Goodfellas' characters but I think I'm a good bit softer than most people would expect me to be."
Paul Sorvino had been suffering from health problems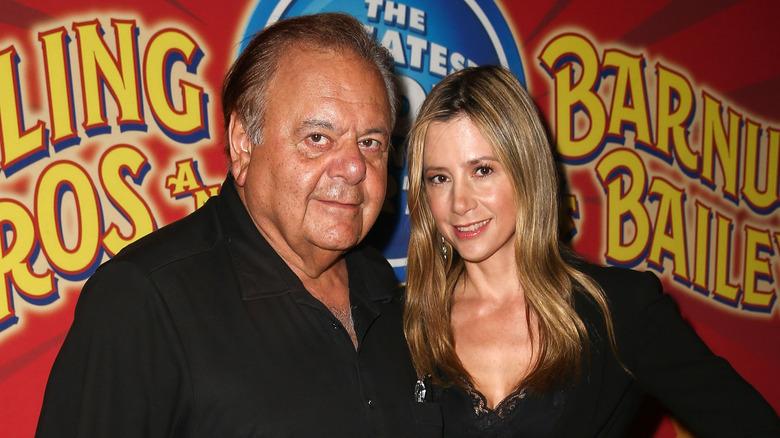 Imeh Akpanudosen/Getty Images
Paul Sorvino died at the Mayo Clinic in Jacksonville, Florida, according to The Hollywood Reporter. "Our hearts are broken, there will never be another Paul Sorvino, he was the love of my life and one of the greatest performers to ever grace the screen and stage," his wife, Dee Dee, said in a statement. She also revealed that Sorvino had been dealing with health issues for years.
While Sorvino was praised for his own acting abilities, one of his proudest moments was when his daughter, Mira Sorvino, won a Best Supporting Actress Oscar for her work in "Mighty Aphrodite" in 1996. As Mira made her acceptance speech, her father was filmed crying in the audience, and the actress was vocal about the part he played in her success. "Doing school plays when I was a little kid, my dad would say, 'That was terrific! I just have a couple of notes,' and then sit me down for a two-hour breakdown of my performance," she told Closer Weekly. "I learned things that are crucial to this day."
In addition to Dee Dee and Mira, Sorvino is survived by his other children, Amanda and Michael, as well as his five grandchildren.