How The July 28 New Moon Will Affect You If You're A Cancer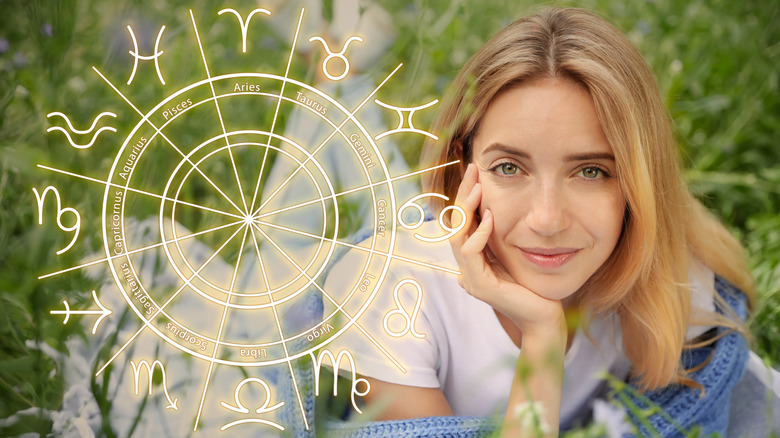 New Africa/Shutterstock
It's officially Leo season, and that means the new moon falls under this sign on July 28. According to InStyle, Leo is all about being confident, comfortable, and full of ambition and optimism. Many members of the zodiac can expect to have some of those traits light a fire within them during the lunation. This month could also find many being lucky in love, so there's quite a bit to look forward to.
The July 28 new moon finds itself in the fifth house of romance. Since Leo can often be flirty and romantic, now might be a great time for many to focus on their significant others, on dating, or to spend this time creating a deeper bond with their spouse. Now's the time to open the lines of communication to ensure that your needs are being met, and that you and your partner are on the same page.
Stylecaster notes that the lunation may also symbolize fertility and children, so if you've been looking to expand your family, you may be getting some good news in the coming days. However, the outlet also reveals that Leos have a tendency to be a bit petty and self-centered, so try to steer clear of those impulses during the new moon.
If you're a Cancer, the lunation may find you focused on finances and fun in addition to these exciting prospects.
Cancer should focus on money during the new moon on July 28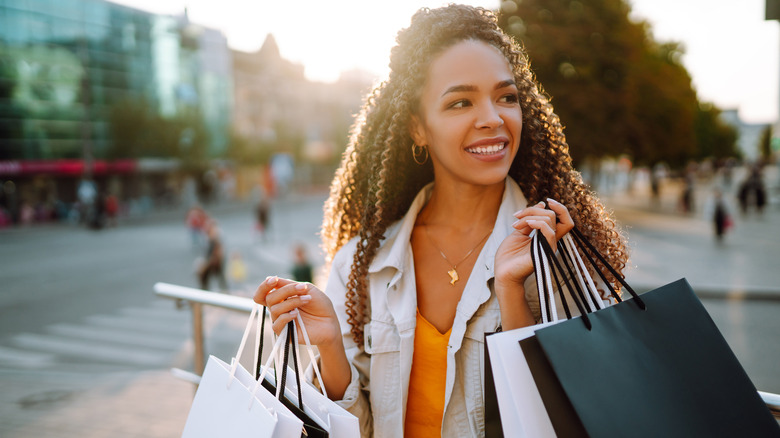 maxbelchenko/Shutterstock
For those born under the sign of Cancer (June 21 to July 22), the July 28 new moon will be a time to focus on self-care — which can be great for brain health (via Bustle). The water sign should put their needs first and carve out some special time to treat themselves to an activity or item that reminds them of their worth. Remember that you deserve to be happy, healthy, and fulfilled. So, take a trip or buy yourself something you've been wanting for ages! However, don't splurge too much when it comes to having fun.
Woman and Home notes that Cancer may have money on their mind during the new moon. The lunation falls in the sign's second house of income, and could prove to be a great time to focus on investments and other business ventures. Planning for a financial future may be an important step that needs to be taken. Meanwhile, a new career opportunity or business venture could present itself. It seems that you may be lucky when it comes to abundance in the near future, so embrace it while you can. Perhaps Cancer may even benefit from using their creative gifts to earn some extra income.
The new moon may find Cancer getting creative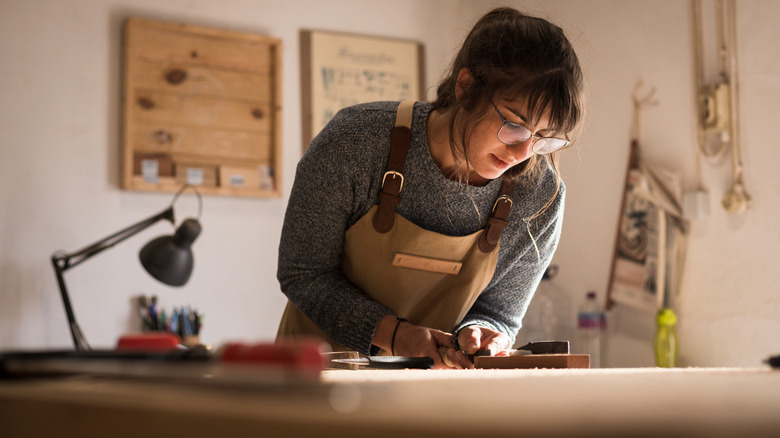 Michele Rinaldi/Shutterstock
The new moon on July 28 may be an ideal time for Cancer to hone in on their creative gifts (via Allure). Perhaps finding something you're passionate about like writing, crafting, home decorating, picking up a new instrument, or drawing will help you pass time, brighten your spirits, and could even be a way to make money as a bit of a side hustle.
Metro reveals that the Three of Cups is the tarot card that represents Cancer during the upcoming lunation. The card suggests that the water sign should pursue things they enjoy because being present in the moment and making the most out of life is a great lesson, and having fun should be a priority. While planning out your schedule, be sure to add plenty of social engagements with the people you love. Don't be afraid to pack your bags and visit a place you've always wanted to see — an adventure may be just what you need.
It appears that Cancer is going to be busy and active during the July 28 new moon, and prioritizing self-care and happiness should be at the top of the sign's to-do list as the month comes to an end.