What General Hospital Fans Really Think About A Josslyn And Dex Romance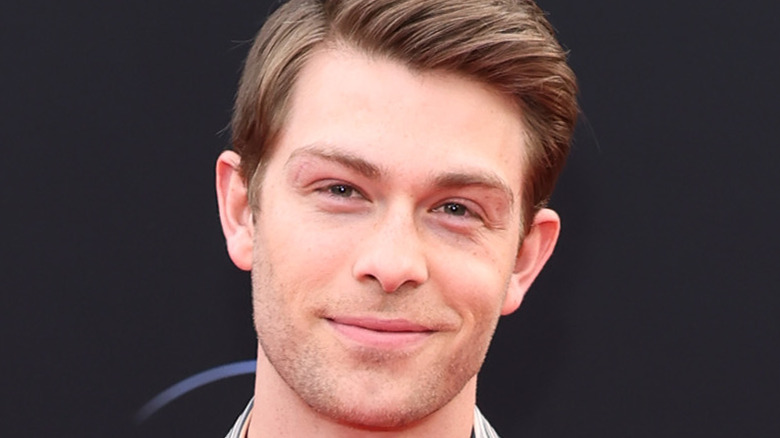 Amy Sussman/Getty Images
According to Soap Dirt, in 1993, after Luke Spencer (Anthony Geary) killed mob boss Frank Smith (Mitchell Ryan) on "General Hospital," his friend and aspiring mobster Sonny Corinthos (Maurice Benard) took over the organization in Port Charles. As a member of the infamous "GH" Corinthos family, he became known as a mobster with a heart of gold who doesn't deal in prostitution, weapons, or drugs. His enforcer, Jason Morgan (Steve Burton), was recently presumed dead after being caught in a cave-in on Cassadine Island.
Soaps in Depth explains that former military man and temporary manager for Sonny's gym, Dex (Evan Hofer), worked his way into Sonny's good graces and is possibly being groomed to become Sonny's next enforcer. Per Soaps She Knows, a photographer named Felty (Brian Norris) has been giving drugs to Sasha Gilmore (Sofia Mattsson), the wife of Sonny's cousin Brando Corben (Johnny Wactor). Sonny and Dex cornered the drug dealer and thrashed him within an inch of his life.
Of course, Sonny's former step-daughter, Josslyn Jacks (Eden McCoy), happened to catch the whole thing on video, threatening to turn Sonny in to the authorities. Sonny left the scene after pleading with Josslyn that her actions could hurt the family. Fortunately, Dex remained behind (presumably to get rid of Felty) and convinced Joss to delete the video (via Soaps Spoilers). 
The instant chemistry the two characters had was not lost on the fans, and they took to social media to voice their support for a potential Joss and Dex romance.
Fans saw sparks flying between Joss and Dex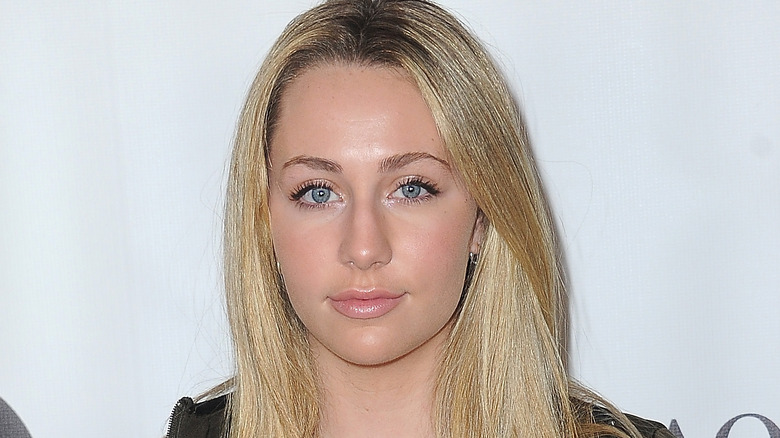 Albert L. Ortega/Getty Images
"General Hospital" — which has changed over the years — tweeted about how Josslyn may take the opportunity to hurt Sonny, but speculates if others will become collateral damage. Dex and Joss' chemistry was evident the moment they stepped into the frame together. The fans responded with "...anyone else see the sparks with Dex?," and "He was so easily able to talk Joss into deleting her video. Cam better watch out, he's gonna have himself a little competition." Josslyn's currently in a relationship with Cameron Webber (William Lipton), but fans wonder if Dex could throw a wrench into that.
One Twitter user posted that the teen characters need to move into adulthood, saying, "...They should find Cam someone who he has chemistry w/ as well." The fans batted around possible nicknames for Josslyn and Dex including #Dexlyn, #Doss, and #Jex.
Another Twitter post, from user Betty Jones, was in favor of a #Jex pairing. She said, "I did not like him at all. Until today. Now I want more. And totally yes with Joss!" Another fan keenly observed, "a lot of hypocrisy happening. When they loved Sonny they were all ok with his lifestyle — Carly even stepped into Sonny's shoes, but the sudden sanctimony is tough to take." 
Whether or not Joss taking down Sonny would be the right thing to do, she and Dex certainly have enough chemistry to send social media into a tizzy, with fans hoping to see Josslyn's antics for years to come.