Paget Brewster On How LGBT Thriller, Hypochondriac, Explores Trauma - Exclusive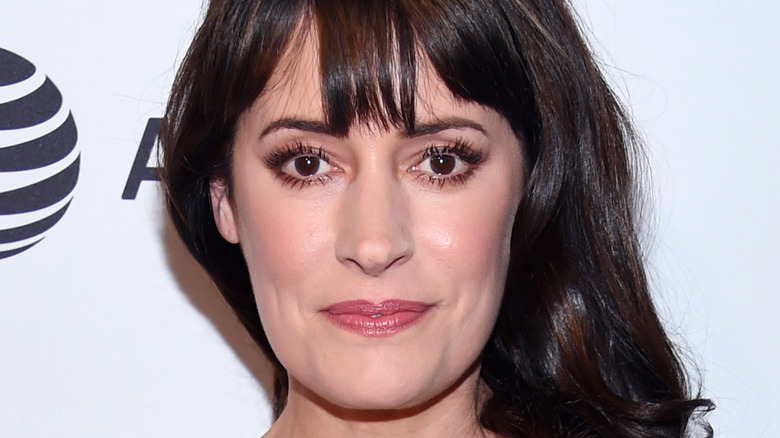 Dimitrios Kambouris/Getty Images
Paget Brewster may be best known for her years on "Criminal Minds" playing Emily Prentiss, but since then, she's taken on a variety of projects ranging from comedies to dramas to voice acting. One of her most recent films is an indie horror called "Hypochondriac." During an exclusive interview with The List, Brewster shared what first intrigued her about the project and her thoughts on how it explores mental health and trauma.
"Hypochondriac" is an LGBT horror thriller that addresses the impact of childhood trauma in a very interesting way. After reading the script and seeing how the story handled such a challenging topic, Brewster was excited to be part of the project. Zach Villa leads the film, playing a potter whose life starts to fall apart as he loses function in his body and is haunted by a manifestation of his childhood trauma. In the film, Brewster plays one of the many medical professionals from whom the character seeks help throughout the story.
Why Brewster first hesitated to sign onto the project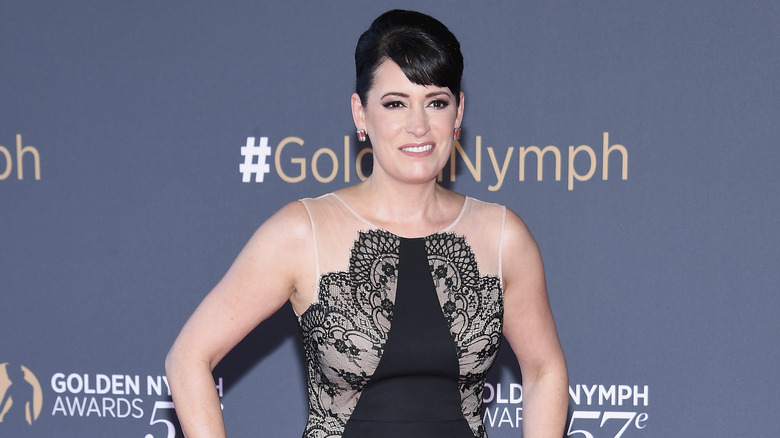 Pascal Le Segretain/Getty Images
Paget Brewster was first approached about joining the cast of "Hypochondriac" during COVID-19 lockdowns, and the safety concerns made her hesitant to go on a film set. The producer on "Hypochondriac" had worked with Brewster before and asked her to play a doctor in the film. "I thought, 'Oh, I don't want to leave this house. I'm too scared of COVID. This better be bad,'" Brewster said. But after reading the script, she couldn't turn down the project.
Along with loving the script, Brewster also found out Zach Villa was starring in the movie. She'd seen him in "American Horror Story" and was excited at the idea of working with him. When it comes to picking her projects, Brewster said she asks herself, "What is written well? What is interesting? Who is in it, or who's involved that I like?" With "Hypochondriac" ticking all those boxes, she decided it would be worth the extra effort to film during COVID.
That did present its own challenges and made it a different experience than other films. "[We had] the whole testing and face shields and masks, and it was hard," Brewster said. "Shooting within COVID parameters is difficult and time-consuming, and you can't hang out with each other the way we all got used to doing pre-COVID." But she loved the story and is proud to be a part of telling it.
Illustrating trauma in Hypochondriac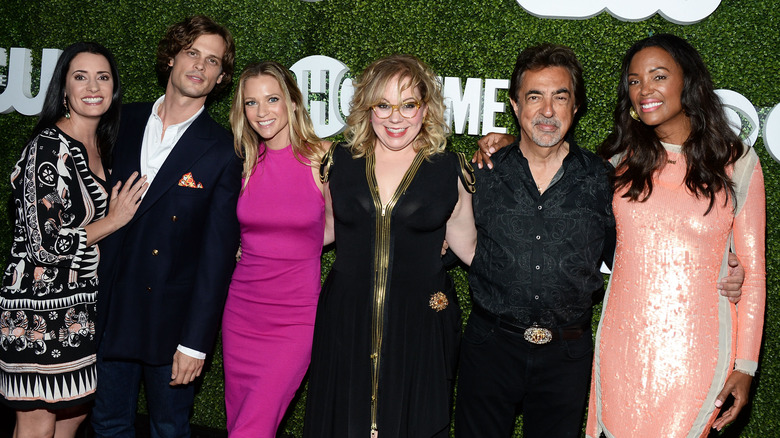 Matt Winkelmeyer/Getty Images
"Hypochondriac" was written and directed by Addison Heimann, who first created the screenplay as a way to process his own experience. Paget Brewster explained the story, saying, "This director wrote a screenplay about a nervous breakdown that he had that was rooted in childhood trauma and culminated in his having body pain that he couldn't get diagnosed." Heimann wrote the story with the character going through the same mental and physical struggles. It also shows how he felt "let down by the American medical system not being able to diagnose what was going on with him, and not treating him with respect because it looked like mental illness," Brewster said.
Perhaps because it's such a personal story, Brewster was impressed by the nuanced way "Hypochondriac" shows trauma. "It's upsetting but fascinating," Brewster said. "Watching it as an audience member, [I] felt like I was on this journey with him through trying to figure out what's going on and then starting to lose it and starting to break with reality. I'd never seen anything before that made me feel like, 'I understand this fear and desperation.'"
"Hypochondriac" will be in theaters July 29, 2022, and On Demand and Digital August 4, 2022.