Why General Hospital Stars Will Be Walking In Memphis Once Again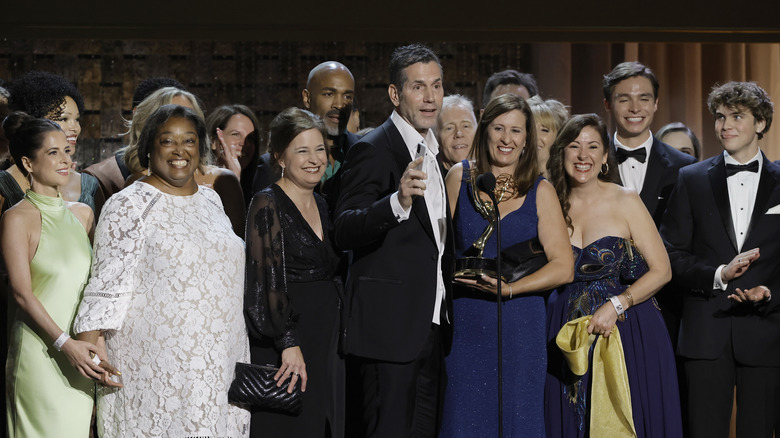 Kevin Winter/Getty Images
Like comic book, horror, and sci-fi conventions, there are conventions for soap fans to celebrate their favorite shows and meet their favorite actors.  In 2017, Soap Hub took a poll to see why fans wanted to go to these events. Overwhelmingly, 85% said that "Meet and Greets" were their No. 1 priority, while actor panels and swag came in at 6%. The fan base is divided into people who just want to watch soaps on TV without meeting the actors, people who may pay to see a particular actor, and people who not only truly want to meet the people who bring their favorite stories to life, but also want to meet other fans.
"General Hospital" has had quite a few fan events over the years, and continues to do so. Fantasy Events puts on several shows a year all over the country, with various "GH" stars who also love to meet the fans.
Soap actors are often grateful to the fans who continue to support the shows they are on. Actor Steve Burton, who played Jason Morgan on "GH" and now Harris Michaels on "Days of Our Lives: Beyond Salem," always has a message for the fans about what is going on in his life and how it impacts the shows he is on.
"GH" fans are in store for a treat as many of the actors, and executive producer Frank Valentini, will be returning to a well-known venue in 2022.
General Hospital actors return to a favorite stomping ground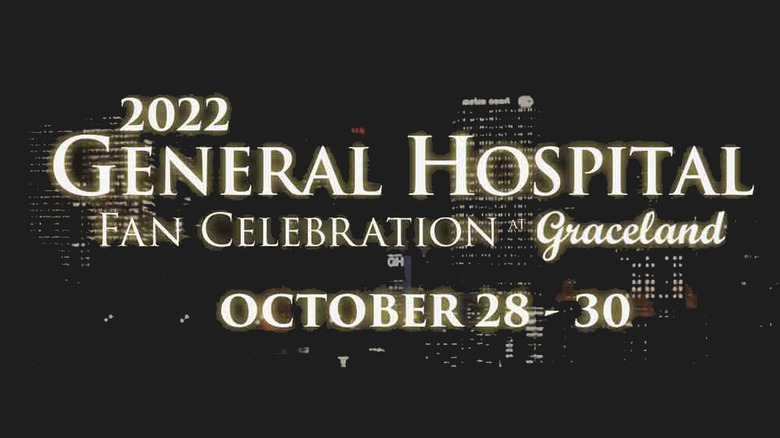 ABC and Elvis Presley's Graceland
"General Hospital" fans should rejoice because many members of the cast, as well as executive producer Frank Valentini, will be attending the third annual "General Hospital" Fan Celebration at Graceland for a three-day event from October 28 to 30.
As The Joplin Globe reports, there are so many events that fans can participate in, including six panels, photo opportunities with the actors, and a "GH" themed costume party. Not only will Maurice Benard be there recording an episode of his YouTube show "State of Mind," but Rick Springfield will also be performing a concert there.
Some people may have forgotten that Rick Springfield played Dr. Noah Drake on "GH," but the actor/singer hasn't! He's going to be putting on a full concert at the event.
According to the Graceland website, the guests will include Maurice Benard (Sonny Corinthos), Laura Wright (Carly Corinthos), Genie Francis (Laura Collins), Donnell Turner (Curtis Ashford), Dominic Zamprogna (Dante Falconeri), Brook Kerr (Portia Robinson), Avery Kristen Pohl (Esme Prince), Tajh Bellow (T.J. Ashford), Eden McCoy (Josslyn Jacks), Cameron Mathison (Drew Cain), Katelyn MacMullen (Willow Tait), and the aforementioned Valentini.
Attendees will not only be treated to the concert and Maurice's show, but also can participate in photo opportunities, autographs, the costume party, exclusive merchandise, exclusive sneak peeks at upcoming "GH" stories, special events, dinners, and more.
Indeed a good time will be had by all that attend.