Here's How Princess Diana's Family Reportedly Reacted To Meghan Markle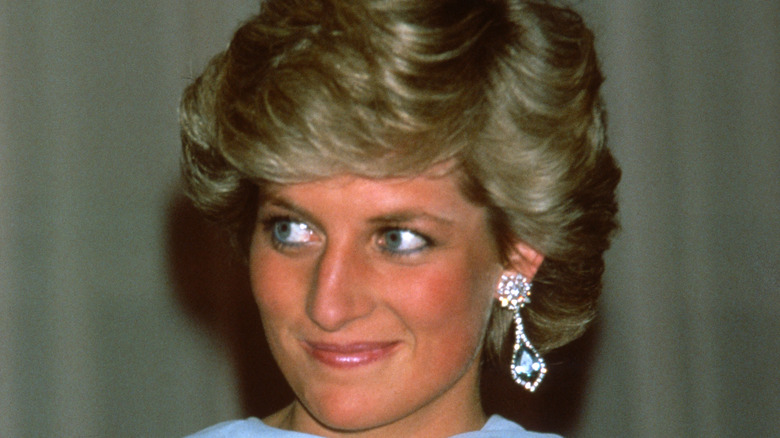 Anwar Hussein/Getty Images
When Prince Harry, Duke of Sussex, announced his engagement to actress Meghan Markle in 2017, royal fans expressed a bevy of emotions (via Town & Country). According to Elle U.K., many people were overjoyed for the happy couple at first, and the British royal family expressed their congratulations in carefully structured statements as well. However, others expressed skepticism about the match, and the initial level of happiness seemingly wore off over the years as Harry and Meghan became embroiled in difficulties after stepping down as senior working royals in 2020 (per Time). 
Since the Duke and Duchess of Sussex's departure from the U.K., an onslaught of media attention has followed them. Headlines have indicated secret rifts within the Windsor clan that have not been confirmed (nor denied) by those at the heart of the matter. Adding to the mix of uncertainty are the royal biographers who have been presenting new claims about the state of Meghan and Harry's relationships with other members of the family. One such biographer, Tom Bower, has been piling onto the headlines lately with statements made in his forthcoming book, "Revenge: Meghan, Harry and the war between the Windsors," (via Marie Claire).
Recently, Bower fanned the flames even further after releasing a snippet of information from his book that indicated how Princess Diana's family reportedly reacted to Meghan, Duchess of Sussex, when she was first introduced to the Spencers by Prince Harry.
Princess Diana's brother allegedly didn't understand the comparisons between his sister and Meghan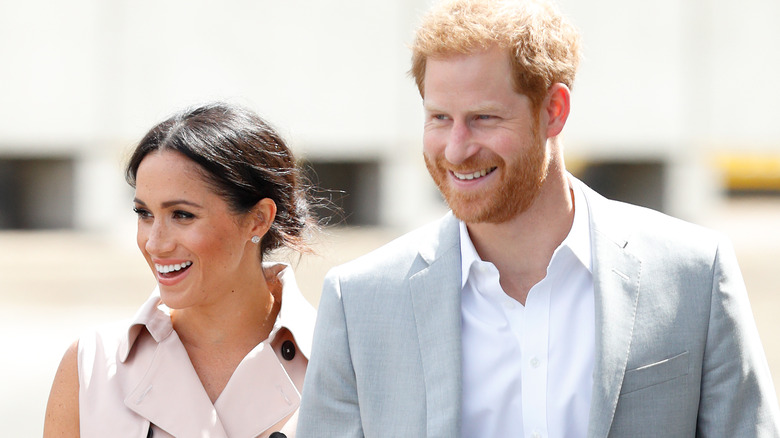 Max Mumby/indigo/Getty Images
According to Tom Bower, Princess Diana's family was confused by Prince Harry's comparison of his late mother to his future wife, Meghan Markle. "Harry assumed that Diana's family and friends would see a similarity between Diana and his fiancée," Bower said in the book (per Marie Claire). Though body language experts have compared Princess Diana to Meghan in the past, and similarities between how the two women were treated by the press have been drawn, the Spencers were reportedly indifferent to the idea. As Bower alleges, Harry, Duke of Sussex, "was disappointed. No one agreed that his vulnerable mother had anything in common with his girlfriend."
The author, who has received attention lately for his somewhat biased opinion of Meghan, Duchess of Sussex, claims that one member of the Spencer family, in particular, led the charge (via Express). Princess Diana's brother, Charles Spencer, was apparently the one who discussed the family's "unease" about the duchess with Prince Harry. As Bower alleges in the book, "At William's request, Spencer weighed in. Three times married, Spencer cautioned his nephew to reconsider his haste toward marriage. His advice provoked a bitter reaction."
Bower highlights how Diana's two sisters, Sarah and Jane, were introduced to Meghan as well, and seemingly indicates they were on the same page as their brother, Charles. Since the Spencers have not commented on Bower's claims, it's uncertain as to what was really said during this initial meeting.