Tisha Campbell Dishes On Her New Series Uncoupled - Exclusive Interview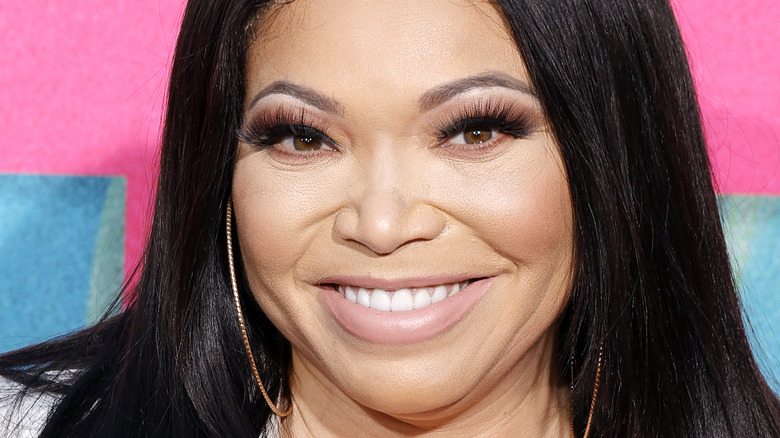 Frazer Harrison/Getty Images
If you're searching for a show to binge that balances both loads of laughs with the sadness surrounding lost love, Netflix's new series "Uncoupled" has you covered.
The series stars Neil Patrick Harris as Michael, a real estate agent whose world is turned upside down after his boyfriend of 17 years leaves him out of the blue. At this point, he believes finding the perfect match is impossible considering his age — and the fact that he has no idea how to navigate this new world of dating. A lot has changed since he was last single, and dating in New York City makes it even more daunting. Luckily, he has his good friend Suzanne by his side.
Suzanne is a single mother who has constantly gone back and forth on how she feels about the dating scene herself, and seeing the world through her eyes was something special for actress Tisha Campbell. In an exclusive interview with The List, Campbell shared exactly how she relates to her character, what it was like having Neil Patrick Harris as her scene partner, and which co-star always kept her laughing long after the director yelled, "Cut!"
Why she wanted to star in Uncoupled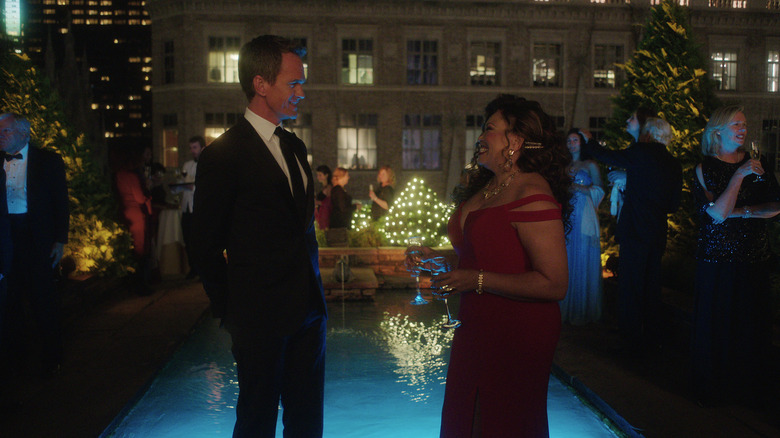 Netflix
What was it that first drew you to "Uncoupled" and made you want to play Suzanne?
It was [creators] Darren Star and Jeffrey Richman, and combine that with Neil Patrick Harris ... We had this Zoom. They called me, and I [have been] such a fan of their work over the years, and after we discussed where they were going with the show and my character, it was a shoo-in. Once I knew it was Neil Patrick Harris — we've been in the business since we were toddlers. I knew we would understand one another, and the rest is history.
Your character gets to spend a lot of time with Michael, played by Neil Patrick Harris. What was it like getting to work so closely with him?
Aww, I love Neil. He is really a sweetheart, very giving in a scene. [He] roots for you in a scene, so I wanted to make sure that — as it was on paper [with] my character — I was giving him the same support he was giving everybody else, because he had a lot to do. 
That doggone Jeffrey and Darren — they write monologues and tiffs and soliloquies, and it's long. Then it's like, "Okay. We're going to get through this together." We lock eyes, and then we just go in.
The co-star who always kept her laughing on set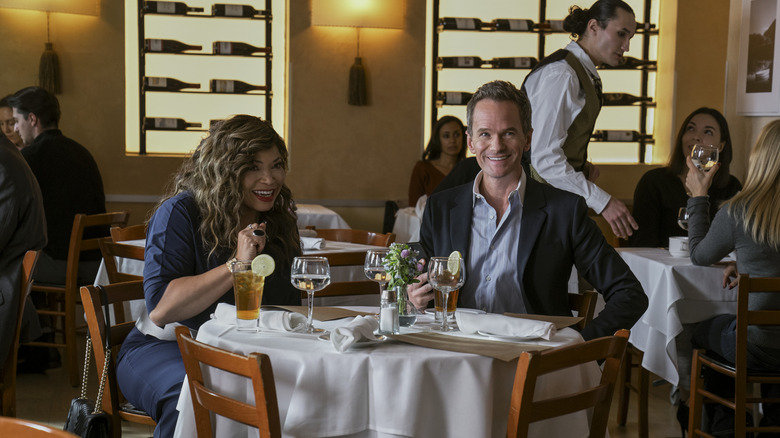 Sarah Shatz/Netflix
There are some really funny moments and hilarious one-liners throughout the season from both of you. Were there any scenes where it was hard to stop yourself from bursting into laughter?
Whenever. It's kind of after the fact. [Neil Patrick Harris] makes these faces that kill me every single time. Sometimes, when his character is really feeling himself, he'll start dancing, and he gets me with that. It's hard to keep ourselves together when he does those dances.
Is there a behind-the-scenes moment from filming that's been the most special to you?
Not special, but I remember sitting in this church. Me and Neil were sitting together. Now, I hadn't had COVID yet. Everybody was really careful. There's all these protocols that you have to adhere to, and right before our scene, you have to take your mask off. As soon as I took my mask off, he turns to me, and he says, "How many people you think have COVID in here right now?"
I said, "Don't do that, Neil! Don't do that!" He starts laughing at me. I was like, "Nuh-uh, Neil."
He's like, "No, just breathe in."
I said, "Stop! Don't do that!" [Laughs]
It's such a different time to be on a set right now.
Yes. That's all I could think about throughout the whole scene was how people were breathing on me. He makes me sick. [Laughs]
Why she feels so close to her character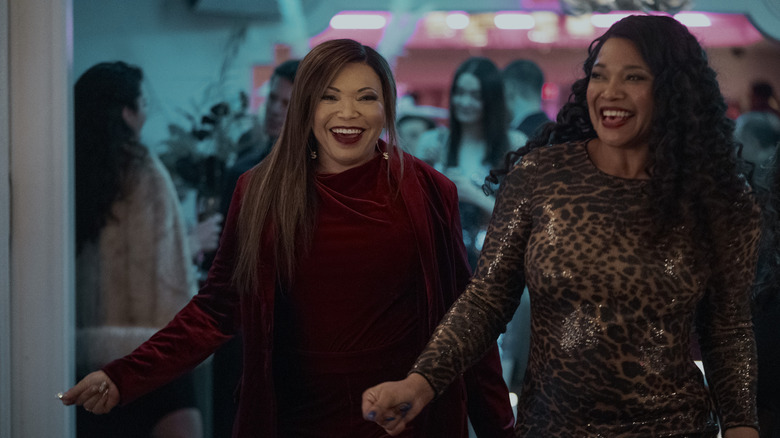 Barbara Nitke/Netflix
How did playing Suzanne feel different from any role that you've played before?
Honestly, it was the people that were there. I was around award-winning, award-dominating, Tony-hosting individuals who understood what they were doing. They understood the assignment. They got that this is a fleeting moment, and we're all here to do our best, and there was no ego, and that's what makes it a delight. You have people who really sink their teeth into the material. I think that's the biggest difference: that I was able to feel supported, and hopefully, they got supported at the same time.
"Uncoupled" is funny and also heartbreaking, so you truly get the best of both worlds.
Well, heartbreak is a universal subject, and that's what everybody will be able to relate to [in] this, because I do with my own personal breakup. I like the word "uncouple." I went through my own uncoupling. I was in a twenty-something-year relationship and dealing with the same journeys as Neil [Patrick Harris]'s character is going through, Michael. It's one of those things where you find the wit, you find the laughter, you find the hope after the journey begins.
"Uncoupled" is available to stream Friday, July 29 exclusively on Netflix.
This interview has been edited for clarity.