If You're A Gemini, Here's The Adult Toy You Should Try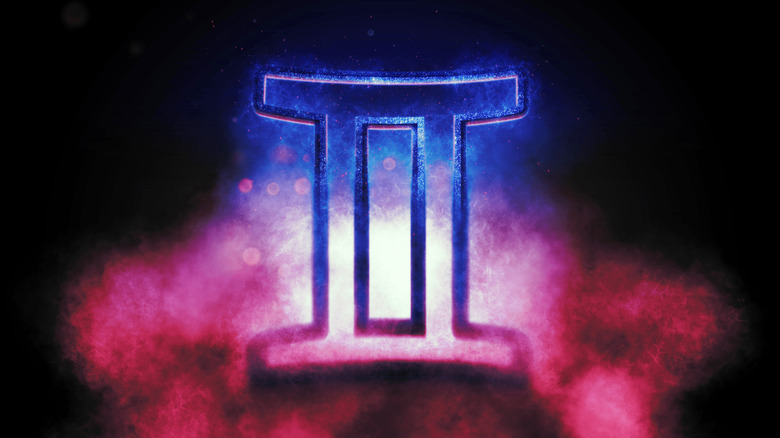 Allexxandar/Shutterstock
We may receive a commission on purchases made from links.
If you're anything like many millennials or Gen Zers, you probably know your "big three" zodiac signs and have a good idea how they impact your personality traits. Although it may seem like a pop culture trend (considering there are millions of views on many astrology-related TikTok videos), making informed decisions based on the cosmic universe is nothing new. In fact, according to LiveScience, the study of astrology dates back over 2,000 years ... which accounts for a whole lot of starry knowledge.
Nowadays, many people who are passionate about astrology base some of their decision-making and self-awareness on their birth chart. This can include things like who they should enter into relationships with based on the compatibility of their signs, or what job would best suit their zodiac. You might be aware that these are common occurrences, but have you considered how your sign can impact your intimate life?
Each sign has unique traits and habits that can assist in making decisions about their sensual life, and Geminis are no exception. Known as the "social butterflies" of all the signs (per Allure), Geminis tend to make friends everywhere they go and often "flutter" between social situations, friends, and even their interests. Represented by the symbol of celestial twins (via Co-Star), Geminis have a unique duality to them, which can certainly benefit their process of choosing adult toys. Read on for recommendations for the best sex toys for Geminis.
Geminis need a toy that satisfies both sides of them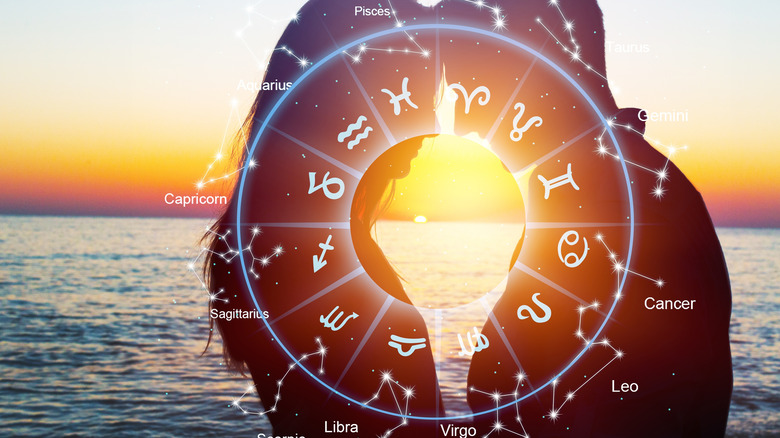 Billion Photos/Shutterstock
Unlike most other signs, airy Geminis really embody the fluidity of their twin symbol. They can flow between hobbies and passions quickly and easily (per Allure), which can make them seem flighty at times. Some people may also see Geminis as "two-faced" or like they can't commit to anything (according to Cosmopolitan). Still, oftentimes it just means they are versatile and need a bit more stimulation and variety to feel fulfilled. Luckily, when it comes to choosing adult toys to use, there are definitely options that can satisfy even the choosiest of Geminis.
Like their twin symbol, Geminis might require more than one kind of stimulation during a self-pleasure session. Geminis would definitely benefit from a rabbit vibrator adult toy (via StyleCaster). Rabbit vibrators come with two conjoined attachments, one for insertion and internal stimulation targeting the G-spot, and a smaller part for stimulating the clitoris simultaneously. StyleCaster says this double-trouble kind of pleasure can excite any Gemini, regardless of how picky they are.
For a great option to try, check out the Happy Rabbit Thrusting Realistic Rabbit Vibrator from Babeland. This dual-stimulation rabbit even has a split tip on the clitoral attachment for spectacular satisfaction, and the thrusting design of the insertable shaft is sure to please the easily-distractible Gemini.
Another toy style can please the pickiest of the twins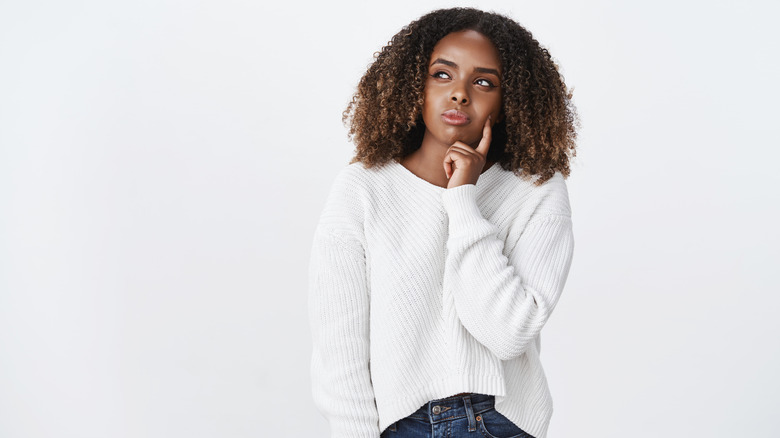 Cookie Studio/Shutterstock
Because Geminis need excitement, and activity, and can't stand to be bored (per Well + Good), their adult toy collection needs to lean more on the spicy side. Other signs may benefit from more practical or simple toys with fewer features, but that is not the case for the usual Gemini. If you're a Gemini looking for your perfect sex toy, you might also want to try out a model with the airflow stimulation feature — but not only that — a toy that also targets your G-spot. Talk about a game changer.
Take the Womanizer Duo, for example. This deluxe rabbit vibrator is no ordinary rabbit — it features dual G-spot and clitoral stimulation, using both vibrations on the insertable shaft and airflow technology on the clitoris-targeted attachment. This toy really switches up the original design of the average rabbit vibrator and provides endless dual excitement for anyone who uses it. Even the most vivacious and adventurous Gemini would definitely find it ... satisfactory.