Inside Amy Grant's Scary Biking Accident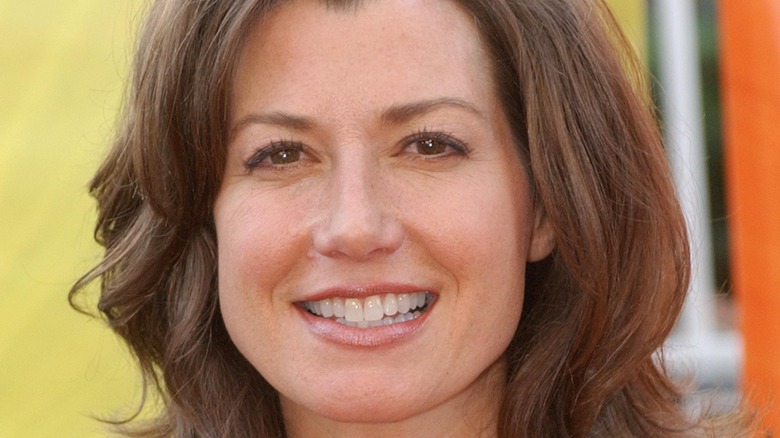 Everett Collection/Shutterstock
Singer-songwriter Amy Grant has released at least one album a decade since the 1970s, according to her website. She's been nominated for 19 Grammys – including for best country song, best gospel performance, and album of the year, and she's won 6 times. Her talent and her longevity in the business as well as her philanthropy — she's worked with St. Jude Children's Hospital, The Red Cross, Nashville Rescue Mission, and more are being recognized; she was announced as one of the 2022 Kennedy Center honorees, per Kennedy Center. She'll be honored alongside Gladys Knight and George Clooney, among others, and if it's like last year, President Joe Biden will take part in the event.
Grant has been called the queen of Christian pop and the queen of Christmas music; she and her country singer husband Vince Gill do a series of Christmas concerts at the famed Ryman Auditorium in their hometown of Nashville, Tennessee, per Sounds Like Nashville. Both Grant and Gill have tour dates this year, but Gill has had to modify his schedule, via The Boot.
Amy Grant is in stable condition after her bike accident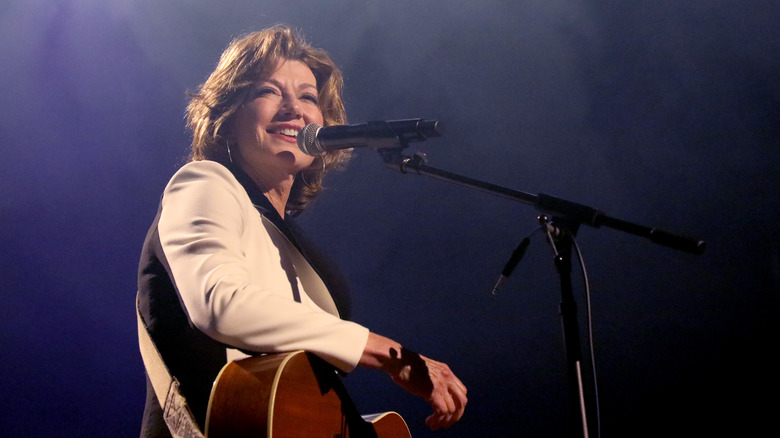 Danielle Del Valle/Getty Images
Vince Gill canceled the concerts after his wife Amy Grant was hospitalized after a biking accident, per The Boot. Grant and a friend were biking near a south Nashville golf course when she fell, and she was taken by ambulance to Vanderbilt Medical Center, via Fox46. After being treated in the emergency room for cuts and abrasions, she was then admitted for an overnight stay out of caution — she's in stable condition.
Her team posted on Twitter that Grant is expected to return home this week, and they confirmed that she was wearing a helmet at the time of her fall. They reminded any and all other cyclists to wear a helmet, too.
Grant was previously hospitalized in 2020 for a more serious issue; she had open-heart surgery to correct a rare congenital heart defect that she didn't know about until a routine check-up, per People. After her surgery, she encouraged others to remember to prioritize their health; in an interview with Robin Roberts on "Good Morning America," she said, "my advice would be, take care of yourself, the world needs you."