If You've Never Read Anything By Jodi Picoult, Here's The Book You Should Start With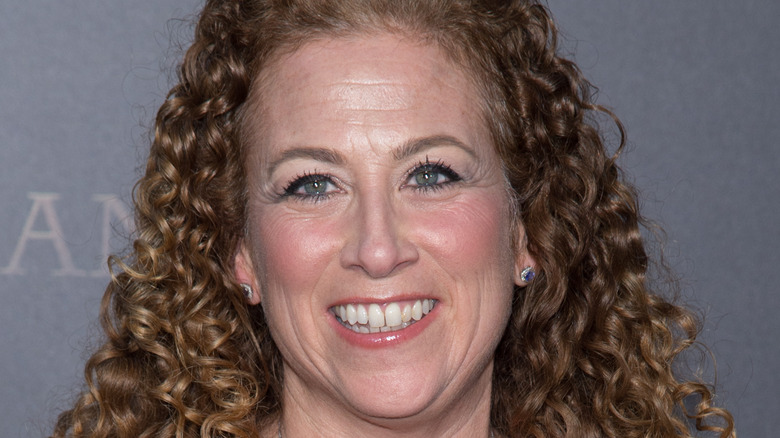 Mark Sagliocco/Getty Images
Trigger Warning: This article mentions suicide, abortion, and school shootings.
With nearly 30 novels under her belt, Jodi Picoult is a force to be reckoned with in the world of fiction. Starting in 1998 with the release of her debut novel, this powerhouse author has consistently rolled out a new book every one to two years, and there's no sign of her slowing down anytime soon. Whether she's writing about teen suicide, abortion, or the death penalty, the New York native has a pattern of covering sensitive topics. By using multiple narrators in her stories, Picoult prompts readers to consider the grey area in moral dilemmas that are often viewed as black and white (via Live About). Not only will Picoult's books teach you something along the way, but they'll also force you to challenge your own values and belief systems.
As if Picoult's resume wasn't already impressive enough, her 10 most recently published novels have all slid into the impressive #1 slot of the New York Times bestseller list (via JodiPicoult.com). With so many binge-worthy reads in Picoult's repertoire, it can be tricky to figure out which of her books to read first. If you're ready to grace yourself with Picoult's writing (at long last), here are the first books that need to go on your beach vacation reading list. 
If you or anyone you know is having suicidal thoughts, please call the National Suicide Prevention Lifeline by dialing 988 or by calling 1-800-273-TALK (8255)​.
My Sister's Keeper tells the story of two sisters fighting for their lives
Jason Merritt/Shutterstock
The first multiple narrative masterpiece that you should be consuming is arguably Jodi Picoult's most famous novel: "My Sister's Keeper." Of all of Picoult's books, "My Sister's Keeper" has been read by over one million Goodreads users, marking it as the author's most read novel, and for good reason.
"My Sister's Keeper" is a story that centers around two sisters. The elder sister, Kate, was diagnosed with acute promyelocytic leukemia at a young age. Kate's younger sister, Anna, was conceived as a bone marrow match for Kate. As a result, Anna is subjected to "countless surgeries, transfusions, and shots" to keep her sister alive (via Simon and Schuster). However, once Anna reaches 13 years old, she's finally had enough. To reclaim the rights to her own body, Anna sues her parents for medical emancipation. In this gripping tale, themes of love, family, and choices are explored as we watch two sisters fight for their lives in drastically different ways. Similar to many of Picoult's novels, there are nail-biting courtroom scenes to look forward to. As for the ending? It's legendary.
If you've seen the movie adaption starring Cameron Diaz and the stunningly transformed Abigail Breslin, it's still very much worth your while to read the book. Why? The plot lines differ considerably. In fact, according to E!, Picoult was less than thrilled with the changes made in the movie adaptation.
Jodi Picoult presents all sides of the story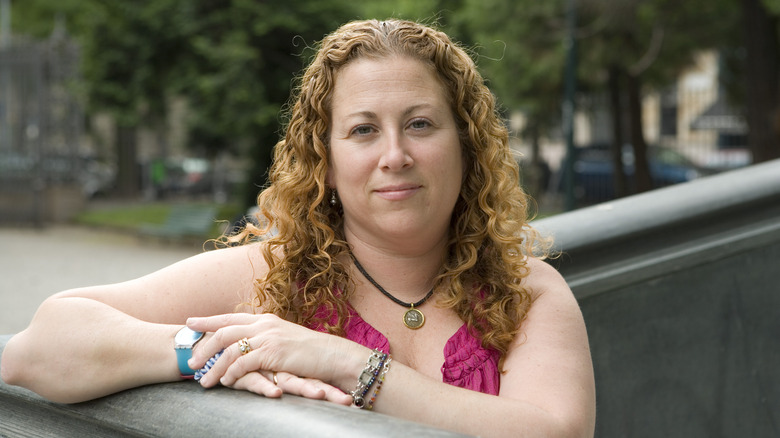 Leonardo Cendamo/Getty
Trigger Warning: this article mentions school shootings.
Another captivating Jodi Picoult page-turner that will keep you gripped until the very last sentence? "Nineteen Minutes." This heartbreaking novel revolves around a high school shooting that devastates Sterling, a small town in New Hampshire. The book's namesake reflects the brief duration of the shooting and how all it takes is a fleeting moment in time to turn a whole town upside down. 
Over the course of the novel, Picoult laces the past and present together to help the readers make sense of how those fateful 19 minutes occurred. The first storyline goes back to the beginning when Peter Houghton was still in kindergarten and already getting bullied by popular kids. The second follows the aftermath of the shooting and Peter's unfolding court case (via Publishers Weekly).
As with all of Picoult's novels, other characters are involved in this tragic tale, including Peter's defense attorney, Jordan McAfee, the detective investigating Peter's case, and Peter's struggling parents, Lacey and Lewis, as noted by Kirkus Reviews. There's also popular girl Josie Cormier, Peter's childhood best friend, and her mother, Alex Cormier, who happens to be the judge assigned to Peter's case. Next to "My Sister's Keeper," "Nineteen Minutes" is Picoult's most rated book on Goodreads as well as the author's first book to reach the #1 spot on the New York Times bestseller list (via Adaza).