If You've Never Read Anything By Mary Higgins Clark, Here's The Book You Should Start With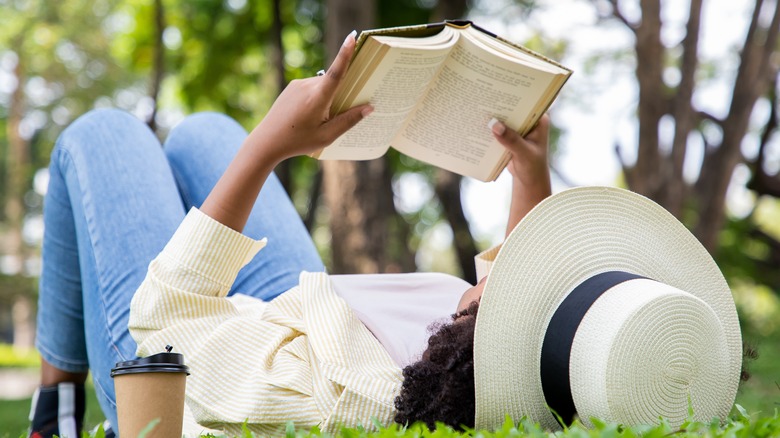 Manop Boonpeng/Shutterstock
Whether or not you consider yourself an avid reader, you've probably heard of Mary Higgins Clark. Mary Higgins Clark was a world famous mystery author who was known among her fans as the "Queen of Suspense" (via Smithsonian Magazine). It's no wonder Higgins Clark earned herself a title like that; over the course of her over 50-year career, she penned nearly 60 books, around 40 of which were suspense novels (via Simon & Schuster). According to her publisher, Simon & Schuster, Higgins Clark wrote a total of 56 books, and all of them made it onto the bestseller list.
With a brag-worthy body of work like that, readers who have yet to open one of Mary Higgins Clark's books may want to give her work a try. Whether or not you're a fan of thriller novels, Higgins Clark knew how to pen a page-turner. In 2017, she told NPR, "That is the greatest compliment I can get, when someone will say to me, 'I read your darn book till 4 in the morning.' I say, 'Then you got your money's worth." If you're looking for a book to keep you biting your nails and shining your book light until the wee hours of the morning, it's time to choose a Mary Higgins Clark novel to dig into.
Mary Higgins Clark's popularity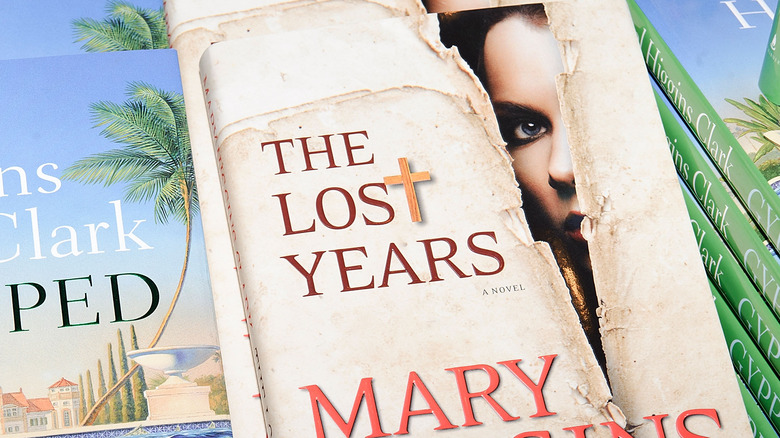 Matthew Eisman/Getty Images
Even if reading isn't your go-to hobby, reading can actually be good for your health. You may be looking to add more reading to your schedule, or maybe, you just want a book to take to the beach with you. Whatever you're looking for in your reading material, Mary Higgins Clark has got something for you. 
It's clear based on her myriad awards and honors that Higgins Clark's work is renowned (via Honest Readers). That doesn't mean, however, that her books are overly-intellectual or difficult reads (via Smithsonian Magazine). This is part of what makes Higgins Clark's work so popular. Her books appeal to the many true crime fanatics of the world as well as those who simply love gossip (via Los Angeles Times). Even so, she strays away from certain things that you may typically find in thrillers, from the use of expletives to suggestive scenes. 
Mary Higgins Clark must-read books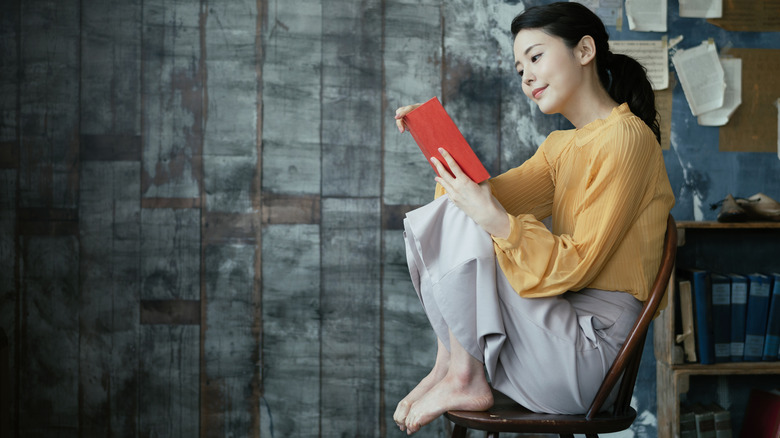 metamorworks/Shutterstock
Which Mary Higgins Clark book you should start with depends on what you're looking for. Higgins Clark has written numerous series as well as many standalone books (via Honest Readers). If you're looking for a series that will keep you entertained for quite some time and introduce you to characters you'll fall in love with, you should check out the Alvirah and Willy series (via Novel Suspects). The titular characters, Alvirah and Willy, are a married couple who start solving mysteries after winning the lottery. The characters are first introduced in the novel, "Weep No More My Lady," so that's the first book you should crack open.
If you'd prefer to start with a book that doesn't belong to a series to test out how you feel about Higgins Clark's writing, start with "Where Are the Children?" (via Off The Shelf). This novel, about a woman who starts a new life after being accused of murdering her children, remains extremely popular today and was her first (via Ereads). What better place to start exploring someone's writing than with their very first book? Happy reading!