The Audiobook You Never Knew Morgan Freeman Narrated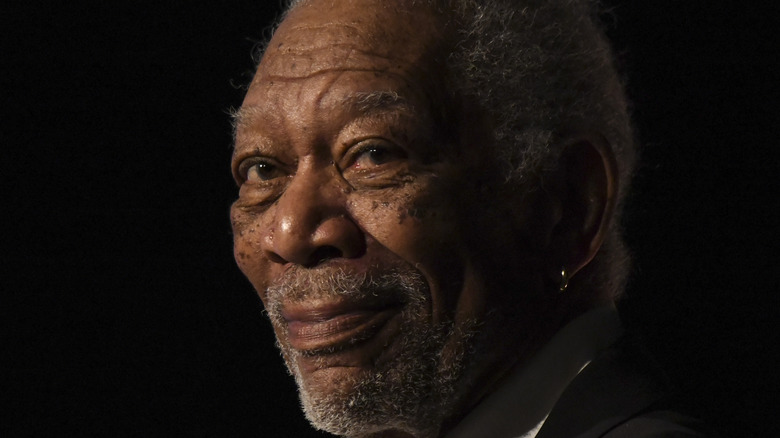 Michael Kovac/Getty Images
With such an unmistakable voice, it's no wonder that Morgan Freeman is often picked to narrate documentaries. Probably best known for lending his voice to 2005's "March of the Penguins" (via YouTube), the veteran actor has become just as successful in the recording booth as he is on the silver screen. As it happens, the first time Freeman found success in narration was from his role in "The Shawshank Redemption," the 1994 adaptation of Stephen King's novella, in which he played prison smuggler Ellis Boyd Redding (via The History Channel).
Freeman's first role as a narrator came just a few years before, in the 1991 documentary "The True Story of Glory Continues" (via IMDb), followed by the TV movie "The Savior Is Born" and the 1992 video short "Follow the Drinking Gourd" by Rabbit Ears Entertainment. As it happens, Freeman would lend his voice once more for the latter two, this time in audiobook form.
But what other stories has Freeman brought to life?
Morgan Freeman brought Daniel Quinn's words to life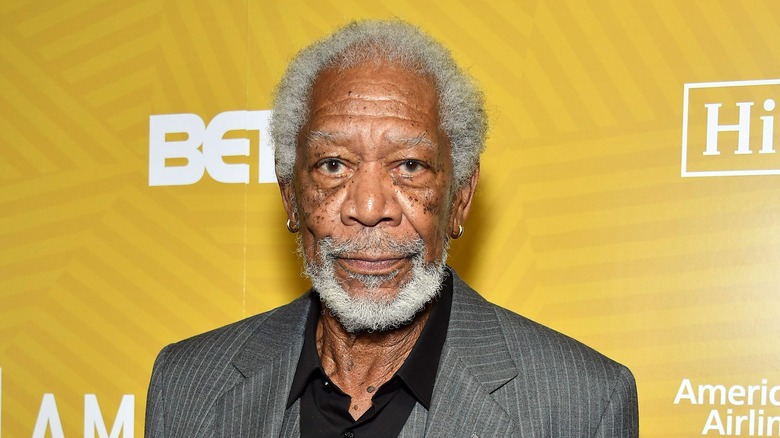 Amy Sussman/Getty Images
In 1992, American author Daniel Quinn published his novel "Ishmael" — a philosophical story about "humanity's origins with its relationship with nature" (via Audible). Quinn's novel was the only piece of "futuristic fiction" to be awarded the Turner Tomorrow Fellowship in 1991 (via Entertainment Weekly) and has since gone on to be an important book — especially in the education system. As noted by Quinn's website, "Ishmael" is used in classrooms across the United States "including Dartmouth, the Naval Academy, and Stanford University."
For its 25th anniversary edition, an audiobook was recorded to include a foreword and afterword written by Quinn, as noted on his website. While the actual book is narrated by Kirby Heyborne, Morgan Freeman provided his sultry tones to Quinn's words in the newly written foreword and afterword. The actor also spoke of his admiration for Quinn, explaining the importance of how the author "talks about the difference in humans between 'takers' and 'leavers" through the relationship between a human and gorilla in the novel (via Metro).
There's an app that can make you sound like Morgan Freeman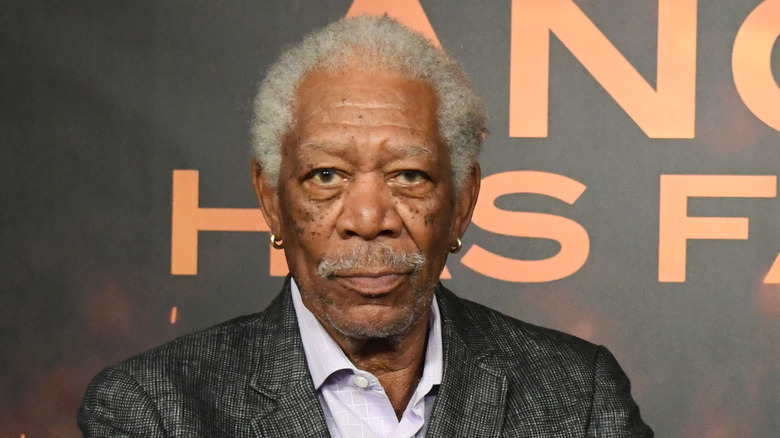 Jon Kopaloff/Getty Images
Daniel Quinn's "Ishmael" isn't the only novel Morgan Freeman has narrated. He joined the likes of Susan Sarandon, Helen Mirren, Glenn Close, and Gary Sinise for John Lithgow's poetry collection "Shall I Compare Thee" (via Audible), featuring poems from some of literature's most important poets. As previously mentioned, Freeman also returned to the stories that he first experienced the power of narration — "The Savior Is Born" and "Follow the Drinking Gourd." Both are available to listen to on Audible and are a must-listen.
Aside from audiobooks, a voice app was developed in 2020 to "transform anybody's voice" into numerous different voices, including Freeman's (via The Byte). Voicemod AI Voices can even change your voice as you speak to the app, so if you're a streamer, you can confuse the wits out of your listeners by pretending to be Freeman. As impressive as this is, it's also a "terrifying or fascinating reality," as The Byte notes, when coupled with the technology of augmenting faces. So there may just be a point in the future where anyone could pass as any celebrity, including Freeman.