Here's How To Start A Career As A Librarian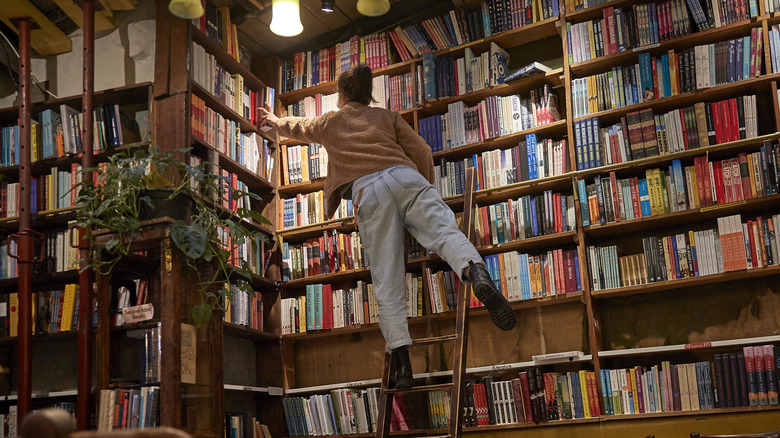 Kiran Ridley/Getty Images
If you're constantly trying to get your friends to read more books or finding your besties their next beach read, you may be interested in becoming a librarian. Though it's often thought the only requirement to become a librarian is loving books, this sadly isn't the case. There's a lot that goes into being a librarian and not that much common knowledge about what it really requires.
Despite it being a good thing to love books and being able to name the best classics of all time, high-ranked library positions tend to require more than just enthusiasm. Still, loving your job is a major perk, and just like with all jobs, showing love for libraries will help get you on the right path. 
The ALA (the American Library Association), states on their website that most libraries hiring in the U.S. lean on ALA accreditation. This means that if you're serious about becoming a librarian, you should study the ALA website and try to garner as much information as possible from it. If you gain a degree from a program that is certified by the ALA, you will give yourself an advantage that may save you stress when job hunting. 
It takes a few years to become a properly accredited librarian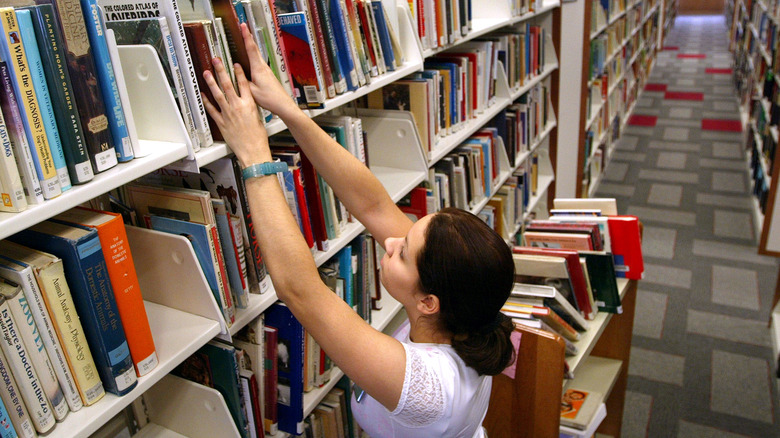 Tim Boyle/Getty Images
To become a librarian, you'll need both an undergraduate and graduate degree (via HowToBecome). Your undergraduate course doesn't matter as much as your graduate work, which can be in either library or information sciences so long as it is accredited by the ALA. However, you'll also need high grades in both degrees as well as high marks on the Graduate Record Examination in order to be accepted. Additionally, good recommendation letters will help you stand apart from the crowd and get you noticed when applying for jobs after graduation.
Don't worry though, as you don't need a graduate degree for every role. As stated by CILIP, the main library organization in the U.K., most public librarian roles don't require any formal qualifications unless you are going for a more senior position. It is also easier to break into this sector as there are often apprenticeship and trainee positions. Of course, there are many different types of librarians. You could become a school librarian, work in academia, or even be a cataloguer (via CILIP). Due to the varied career paths available within the library sector, it's important you are prepared for all the tasks you may find yourself having to do.
Being a librarian doesn't just mean sorting books all day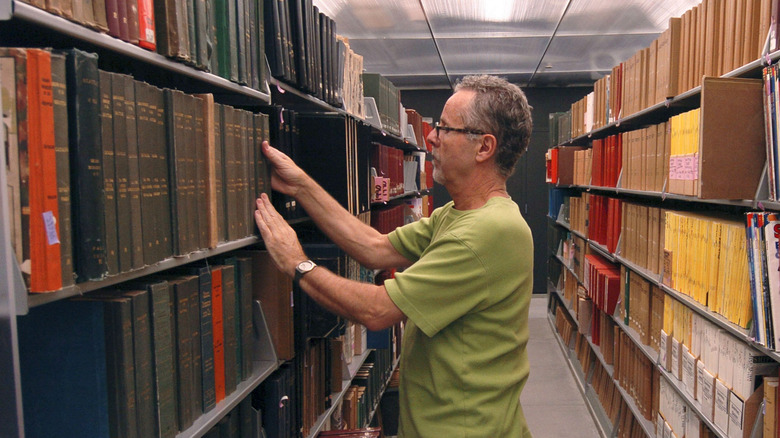 Ron Wurzer/Getty Images
Key tasks you'll undertake as a librarian include organizing resources so they can be easily found, keeping your finger on the pulse of newly released books, and managing stock (via Prospects). As you rise through the ranks, you may also find yourself equipped with more difficult processes like public outreach services, making sure everything is up to date with IT and on your social media, and working with the community. Another important thing to note is that libraries these days typically search for experience in marketing and social media due to a lot of resources being moved online.
Because of this, it's important to get some hands-on experience either during or after your degree. You'll be able to talk about this experience when interviewing for job openings so the library can see you understand the skills required for the role. According to HowToBecome, you can find work experience via the American Library Association, school district boards, or by simply asking at your local library. 
Once you've decided the type of librarian you want to be, you can delve deeper into researching exactly what you need to get started on the path to becoming a certified librarian.