Marcia Gay Harden On Why She Knew She Needed To Star In Uncoupled - Exclusive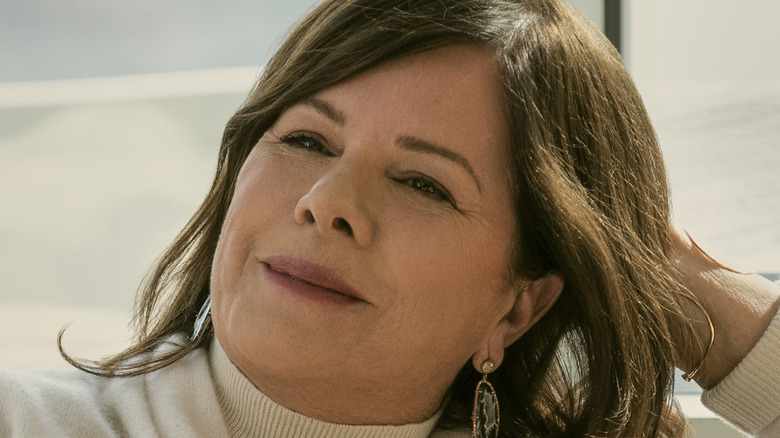 Sarah Shatz/Netflix
When Academy Award-winning actress Marcia Gay Harden first heard about the television series "Uncoupled," she immediately knew it was a project she needed to be involved in.
The new Netflix series — which follows a man entering the dating scene after the end of a 17-year-long relationship — was created by Darren Star and Jeffrey Richman, the masterminds behind shows like "Sex and the City," "Emily in Paris," and "Modern Family." "You know when they're behind any show, you want to take a first look, second look, third look at it, because it's going to be fun," Harden said during an exclusive interview with The List — and the list of reasons she wanted to say yes didn't stop there.
The cast attached to the project was full of acclaimed actors like Neil Patrick Harris, Tisha Campbell, and Brooks Ashmanskas. "Then, you read the script, and you're like, 'Okay. Who do I have to kill? Because I will,'" Harden laughed. "'Who do I need to shove off one of the expensive real estate buildings that we're representing here? Because I will do that to be in this.'"
Once she dived deep into the story, portraying a character like Claire was something that Harden knew the world needed to see.
Many people watching will be able to relate to Claire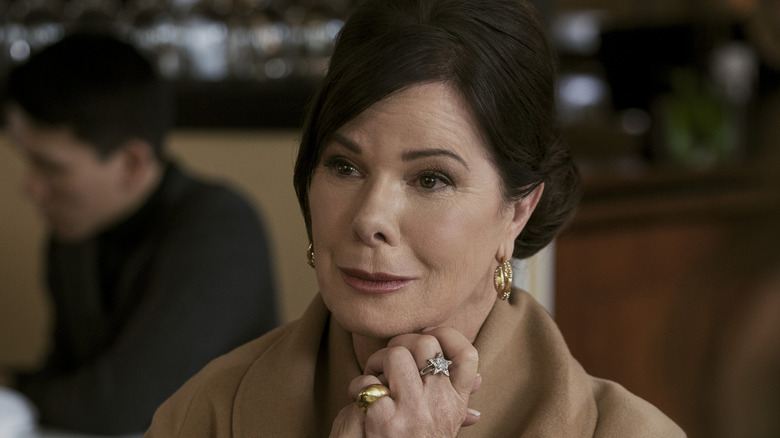 Barbara Nitke/Netflix
Though the character Claire may have a bit of a tough exterior, she's still struggling as she copes with a surprise split from her husband. "The interior motives of Claire, and the world that she's about to inhabit, were something that is familiar to a lot of people — and I'm sad to say a lot of women," Marcia Gay Harden told The List. "Because I literally feel like divorce is a pandemic for women between their forties and sixties. It's like the age."
Having to start over after having a partner for decades isn't easy for her character, who struggles throughout the season with the decision to sell the home she once shared with her husband.
While it may seem like a sad ending to this love story, Claire's heartbreak is only the beginning of a completely new journey. "That's what Claire's storyline had: this beautiful, disguised gift," Harden told us — and it's something she hopes any person watching will be inspired by, no matter what age they may be.
"Uncoupled" is available to stream now exclusively on Netflix.