If You've Never Read Anything By Philippa Gregory, Here's The Book You Should Start With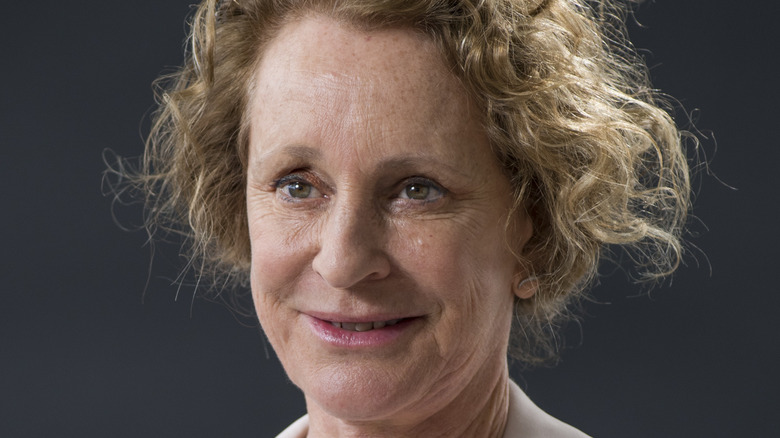 Awakening/Getty Images
Author Philippa Gregory is most known for her historical fiction books. Her career, which began in 1987 with the publication of her debut novel, has spanned over 30 years according to HookedtoBooks. Her first publication was the first in the three-book "Wideacre" series and introduced many to the world of Gregory as well as to historical fiction.
Perhaps surprisingly, Gregory's books have caused controversy due to their use of real historical events and figures. Whilst Gregory is referred to by some as "the queen of British historical fiction" (via AudioFile), she has also been criticized by notable historians such as David Starkey. Starkey has previously dismissed Gregory's work as "historical Mills and Boon," as The Times reported, putting her work into the same category as the popular romance novels that are fun to read but contain no real substance. 
Stilt, it cannot be denied that Gregory has a keen following, which is why you may be feeling overwhelmed at the thought of which Philippa Gregory novel to start with.
Her books often focus on famous historical figures like the Tudors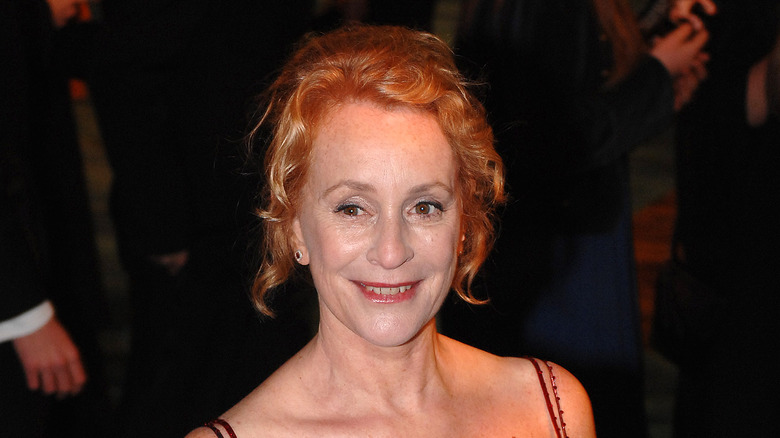 Samir Hussein/Getty Images
If you're new to an author, it's best to start with one of their most popular books or series. In Philippa Gregory's case, that would be her Tudor series.
The Tudor series began in 2001 (via Goodreads) with "The Other Boleyn Girl", one of Gregory's most popular books to date. The book focuses on Anne Boleyn, Henry VIII's second wife and another controversial figure in history, and her sister Mary Boleyn. Over the course of the novel, both fight for Henry's attention in the hopes of gaining more political power and advancing the Boleyn family. The book was made into a film in 2008, starring Natalie Portman, who underwent a stunning transformation to play Anne Boleyn. It also featured Scarlett Johansson playing the role of Anne's sister Mary (via IMDb). As of now, the book has a 4.7 average star rating on Goodreads, showing its enduring popularity over 20 years later. Though it isn't the most historically accurate, it's a great place to start if you like racy and fast-moving historical fiction.
However, as noted by the book blog Off The Shelf, this novel isn't actually the first when it comes to the historical order of events. That would be "The Lady of the Rivers," which centers around Jacquetta, the Duchess of Bedford, and sets up the backstory for the other events nicely. 
She is known for her detailed and in-depth character descriptions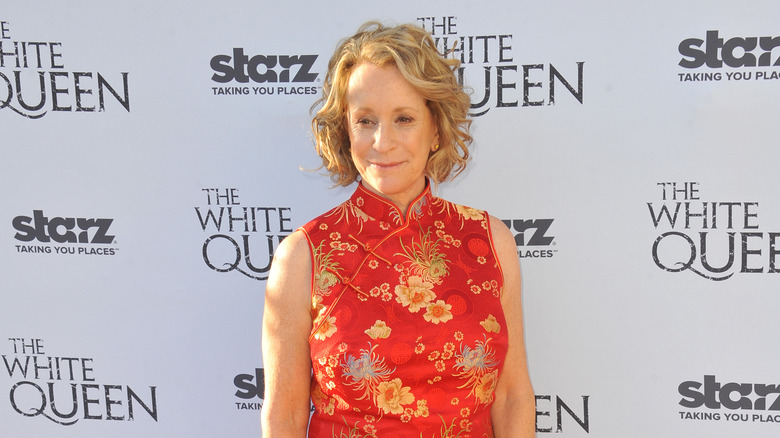 Jaguar PS/Shutterstock
"The Lady of the Rivers" leads into one of Philippa Gregory's other most known novels, "The White Queen." This novel focuses on Jacquetta's daughter Elizabeth Woodville and her rise to power as the wife of King Edward IV. Just like "The Other Boleyn Girl" sparked a film adaptation, "The White Queen" was adapted into a miniseries in 2013, with Rebecca Ferguson starring as the enigmatic Elizabeth Woodville (via IMDb).
Gregory's novels are also a guaranteed good pick if you're looking for your next summer beach read, as they never have a dull moment. Whether you're a fan of reading about real historical figures like Henry VIII or prefer Gregory's original characters and their stormy pasts, you're sure to find a favorite among the 40 books. No matter the novel you choose to read first, any Philippa Gregory novel will suck you in due to its detailed descriptions and morally flawed characters.