The Soap Opera You May Not Have Realized Nichelle Nichols Was On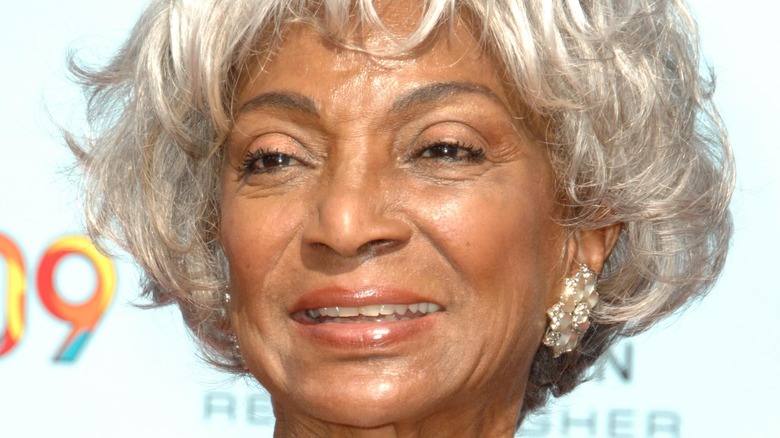 s_bukley/Shutterstock
In 1966, the science fiction series "Star Trek" premiered on NBC. According to History, the show was groundbreaking in several ways, including allegories to the Vietnam War, the presentation of a positive future despite being made during the Cold War, television's first interracial kiss, and the presentation of a multiracial, multicultural cast. The show was well ahead of its time, and one of its cast members was Nichelle Nichols, who played communications officer Lt. Nyota Uhura on the Starship Enterprise. Captain James T. Kirk (William Shatner) and Uhura broke the then-taboo barrier by being the ones who shared the first interracial kiss on national television.
In a similar fashion, as soap operas evolved over time, they began to tackle serious real-world issues in some of their storylines. Such topics as same-sex couples and marriage, gender issues, racial equality, health issues, and more have been tackled with great success. Delving into social issues that matter to audience members has helped these shows stay relevant throughout the decades, per Fame 10.
Continuing a successful acting career in the decades since the original "Star Trek" aired, Nichols was in several TV shows and movies, and did quite a bit of voice-over work for animated shows. She also ventured into the soap world by playing a character on a popular daytime drama that many people may not know about.
The groundbreaking actor took on a short, yet pivotal role on The Young and the Restless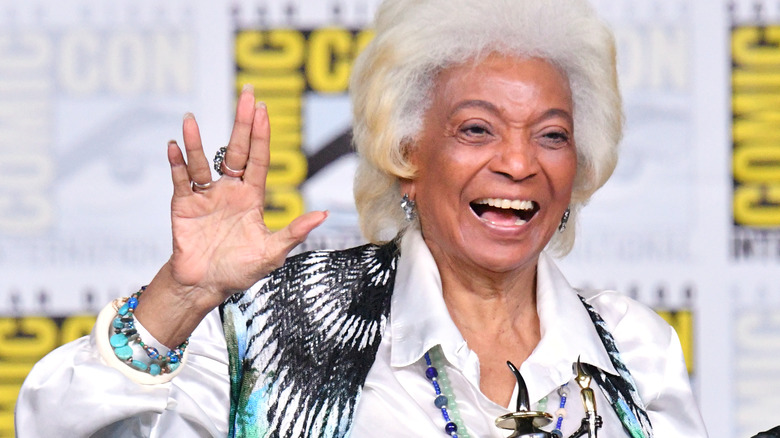 Mike Coppola/Getty Images
In 2016, Mashable reported that Nichelle Nichols would guest star on "The Young and the Restless," appearing in two episodes, the first of which was the 11,000th episode of "Y&R." Nichols played Lucinda Winters, estranged mother of Neil Winters (Kristoff St. John). In the storyline, Neil was finally able to make peace with his mother, but it was too late. Lucinda was dying — but clearing the air with her son allowed her to quietly pass away in a heartfelt scene (via Soap Hub).
St. John told Soap Opera Digest that he was completely "enthralled" the first time he met Nichols, and was "thrilled to be working with such an iconic actress." The site also confirmed that Lucinda would have an explanation as to where and why she had been away from Neil.
Soap Central reported in 2021 that Nichols planned to retire, but was going to give the fans one last treat — she would play an older version of the character Ominara on the "Star Trek" origin story "Renegades: Ominara." The story followed Ominara throughout her life with Loren Lott — who played Ana Hamilton on "Y&R" — playing the younger version of the character and Nichols playing an older version.
Sadly, Nichols' heartbreaking death in 2022 left a lot of fans reeling, but she will be remembered fondly for her groundbreaking roles and inspiration to others.