How Married... With Children Halted Ed O'Neill's Movie Career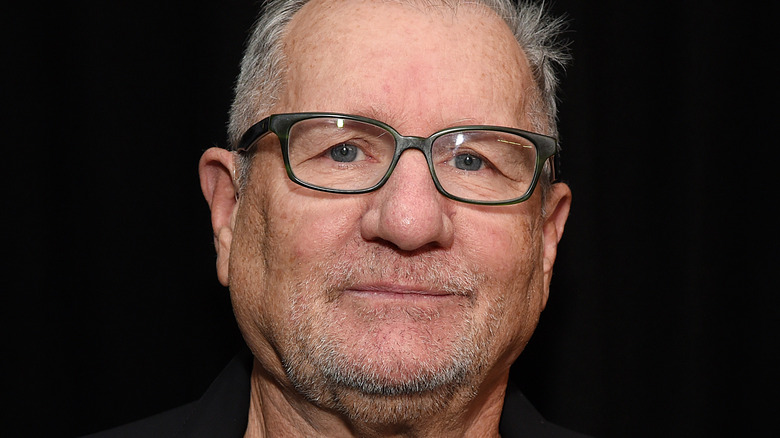 Michael Kovac/Getty Images
Ed O'Neill may forever be remembered as perfecting the portrayal of dysfunctional TV dads through Al Bundy on "Married... With Children" and Jay Pritchett on "Modern Family," but he has played many roles outside the sitcom world. Before he was cast as the Bundy family patriarch in 1987 (via IMDb), he starred alongside some of Hollywood's most well-renowned actors, like Al Pacino in "Cruising" and Christopher Walken in "The Dogs of War."
O'Neill set his sights on becoming a dramatic actor like Pacino and Walken, refusing offers like that of Sam Malone on "Cheers" and Steven Keaton on "Family Ties," according to BrainSharper. But with both shows being more comedy-based, O'Neill passed the roles as he wanted to concentrate on playing serious characters. This soon changed when he landed the role of Al Bundy, the sarcastic, witty, and exasperated dad on "Married... With Children."
While the actor obviously enjoyed this role, he was soon typecast and struggled to find work outside the comedy sphere — especially when it came to movies.
Ed O'Neill tried to play characters unlike Al Bundy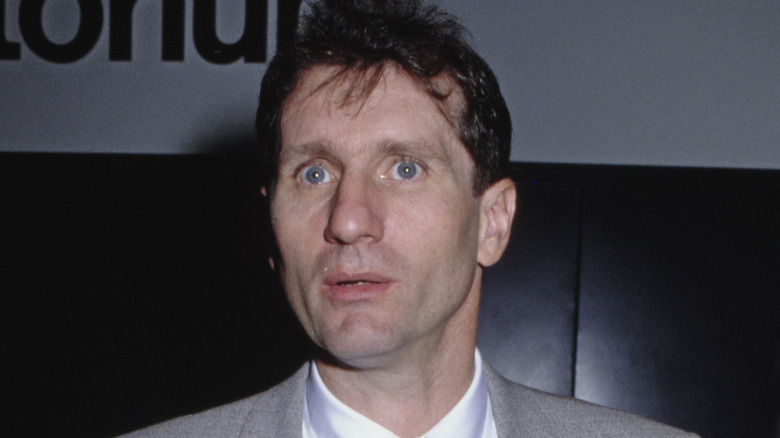 Michael Ochs Archives/Getty Images
Ed O'Neill's lucrative career certainly didn't falter while he starred in "Married... With Children," but as audiences became more familiar with his portrayal of Al Bundy, the more they wanted to see O'Neill's comedic side in other projects (via IMDb). This soon led him to broaden his comedic chops in several films in the late '80s and early '90s, including "K-9" with Jim Belushi, "Sibling Rivalry" with Kirstie Alley, Bill Pullman, and Carrie Fisher, as well as both "Wayne's World" films with Mike Myers, Dana Carvey, and Rob Lowe.
When "Married... With Children" ended in 1997, O'Neill did manage to play characters outside the realm of Al Bundy — like his role in the fantasy mini-series "The 10th Kingdom" as Relish the Troll King, or as Eric Baker, the governor of Pennsylvania, for four episodes of "West Wing" (via Insider). But nothing stuck until O'Neill decided to take on the role of a patriarch once again — this time for ABC's "Modern Family."
He couldn't pass the opportunity to play another patriarch
Ed O'Neill initially wasn't too keen on joining the "Modern Family" cast. Speaking to Woman's Day magazine (via Digital Spy), O'Neill explained that after spending so long on "Married... With Children," he was "more interested in carrying on with film and theater and spending time with my daughters" than playing yet another father figure. So when his agent brought up the possibility of being on "Modern Family," O'Neill "agreed to the meeting as a courtesy" but said, "there was no way I was actually doing it."
That all changed once he read the script. "I read it once, then a second time, and then completely surprised myself by deciding to do it," he explained. "I realized there was no way I couldn't do it." For O'Neill, "Married... With Children" would sometimes feel like a cartoon, while "Modern Family" was a more "classy" and "realistic" show, as he explained to non-profit publication Capital & Main.