If You've Never Read Anything By Nicholas Sparks, Here's The Book You Should Start With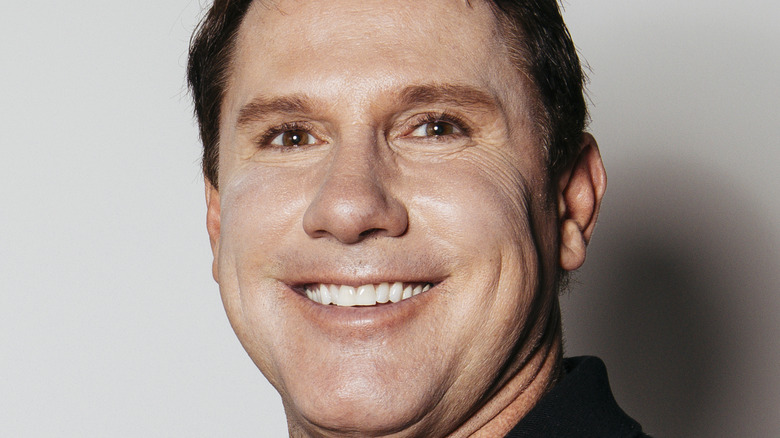 Rosdiana Ciaravolo/Getty Images
Nicholas Sparks is a gifted storyteller who has created some of the most beautiful and heartbreaking romantic stories of all time. Sparks was born in Omaha, Nebraska (via Biography). He attended college at the University of Notre Dame in Indiana, where he was offered a full scholarship for his athletic ability in track and field. However, Sparks was sidelined with an injury to his Achilles tendon in his first year.
Sparks' injury left him off his feet for a bit, but it also inspired him to begin his journey into writing. His first two novels went unpublished, but in June 1994, he started work on what would become his first hit book. The rest is literary history. Since becoming a household name, Sparks has moved to North Carolina, where he continues to write and also works on his charity endeavors such as The Nicholas Sparks Foundation, per his official website.
All of Nicholas Sparks' novels have been bestsellers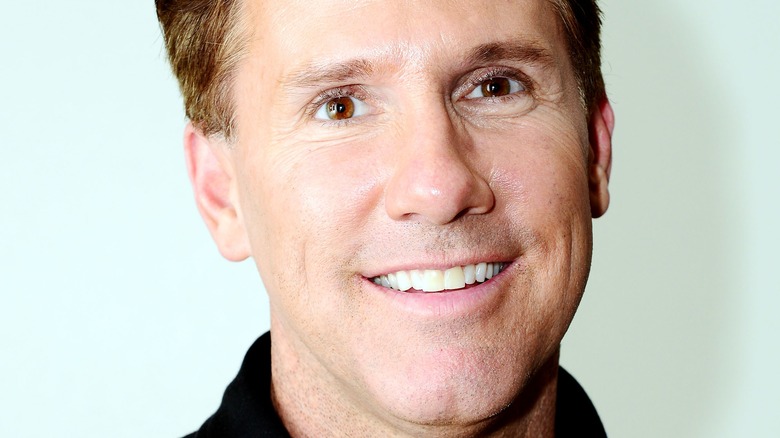 Vallery Jean/Getty Images
Nicholas Sparks' novels have become a staple in homes and bookstores around the globe and it all started with one of the author's most famous novels, "The Notebook." Sparks wrote the novel when he was 28 years old (via Nicholas Sparks). It was published in 1996 and went on to become a New York Times bestseller (via Biography). Over the years, every one of Sparks' books has made the bestseller's list and he's gained fans with novels such as "Two by Two," "A Bend in the Road," "At First Sight," and many more.
Many of Sparks' books have also been adapted into fan-favorite movies such as "The Notebook," "Safe Haven," "The Lucky One," "The Last Song," "Message in a Bottle," "Nights in Rodanthe," and more, per Rotten Tomatoes. Sparks has such a variety of books to choose from that it may be hard to figure out which one to pick up first if you're new to the author's work.
However, there is one book that you might want to pick up If you're looking for a sweet, warm, romantic, and deeply emotional read. Don't be afraid to check out "A Walk To Remember." The book is sure to have you nostalgic for your teenage years, while remembering what it was like to fall in love for the first time.
'A Walk To Remember' will remind you how precious love and life really are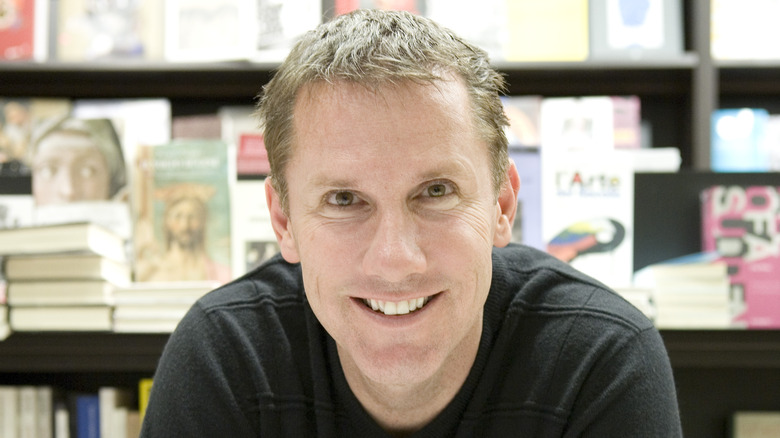 Leonardo Cendamo/Getty Images
Nicholas Sparks' "A Walk To Remember" is set in the 1950s and centers around high school students Landon Carter and Jamie Sullivan (via Cliffs Notes). Landon is the son of a wealthy man and Jamie is the daughter of a minister. The two couldn't be more different. Yet, they are forced together by fate. The couple fall in love only to discover that Jamie has a terminal illness. Landon then decides that he wants to marry Jamie and give her the one thing she's always wanted: to get married in the same church that her parents wed in. The book will bring you back to your teenage days when your first love consumed your life. It will also remind you just how precious life is, and how love can change everything.
To make the story all the more sweet and heartbreaking, it is based on real-life events. Sparks was inspired by the life of his own sister, who had cancer, and met someone who was willing to do anything for her (via Nicholas Sparks). The two got married, but Sparks' sister later died.
While all of Sparks' books will keep you hooked and have you laughing and crying, "A Walk To Remember" has a sweet innocence to it that will leave you wanting more. The book was also adapted into a film starring Mandy Moore, which has become a fan-favorite over the years.