The Real Reason Lindsie And Todd Chrisley Reconciled Might Come As A Surprise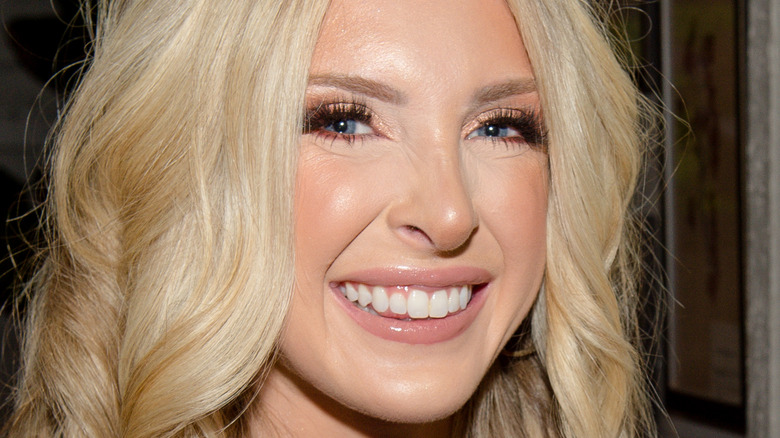 Marcus Ingram/Getty Images
The Chrisleys are reality stars for a reason. The family's reality show "Chrisley Knows Best" has had nine seasons so far — with a 10th season potentially on the way — and spawned the spin-off series "Growing Up Chrisley." The show focuses on patriarch Todd Chrisley along with his wife Julie Chrisley, three of his five children, and his granddaughter who he has full custody of, per Life & Style. Fans have watched the family go through a lot of drama both on and off-screen, from their tax evasion trial to the arrest of son Kyle Chrisley (via Us Weekly).
Todd's oldest daughter, Lindsie Chrisley, who has been notably absent in recent seasons of the family's reality show, has made waves of her own. Lindsie became estranged from the Chrisley clan following claims that she had been filmed having affairs during her now dissolved marriage — and that her father and step-brother were allegedly blackmailing her with a sex tape they obtained, per E! News. Later, she told Entertainment Tonight that "there will never be a reconciliation" with her father.
Following their 2019 tax evasion case, Todd and Julie faced a federal court in 2022 and were found guilty on federal charges including bank fraud and tax evasion (via U.S. News). During the trial, Lindsie raised eyebrows when she testified on behalf of her estranged father and told the jury that family was Todd's top priority, per Insider. Now, the two seem to be patching things up for a surprising reason.
Lindsie Chrisley got closer to her father after her divorce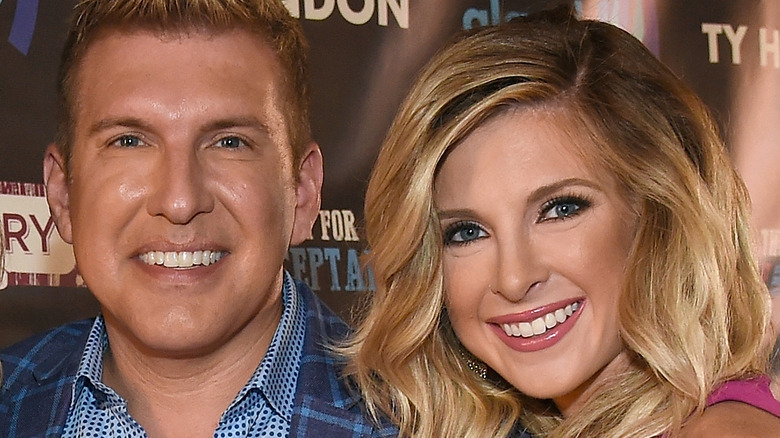 Rick Diamond/Getty Images
After Lindsie Chrisley testified in support of Todd Chrisley, some had speculated that the two had reconciled only for legal reasons, according to Us Weekly. Some online commenters even alleged that her testimony may have been dishonest and that her father could have pressured her to testify. She addressed the rumors in June on her podcast "Coffee Convos," saying that she wasn't ready to discuss the reconciliation because "it might come off that there is an agenda."
Now, she's spoken out on her podcast "The Southern Tea" about the real reason she mended her relationship with Todd. "I can confidently tell you there was no reconnection due to any legal reasons whatsoever. Nothing like that ever transpired," she explained. "After my divorce stuff had become public, my dad had posted, 'I'm here, I love you, whatever's going on in your life right now I see it' ... That's really more so how we were able to reconnect. So, to answer that question — in short, it was definitely because of my divorce."
Previously, Lindsie opened up about her ex Will Campbell, who she divorced last year, and the co-parenting struggles they've faced in an episode of "Coffee Convos." She claimed that Campbell showed no support during her family's trial, which may have only driven a wedge deeper between the two — and brought Lindsie closer to her reality TV family.