The Audiobook You Never Knew Anne Hathaway Narrated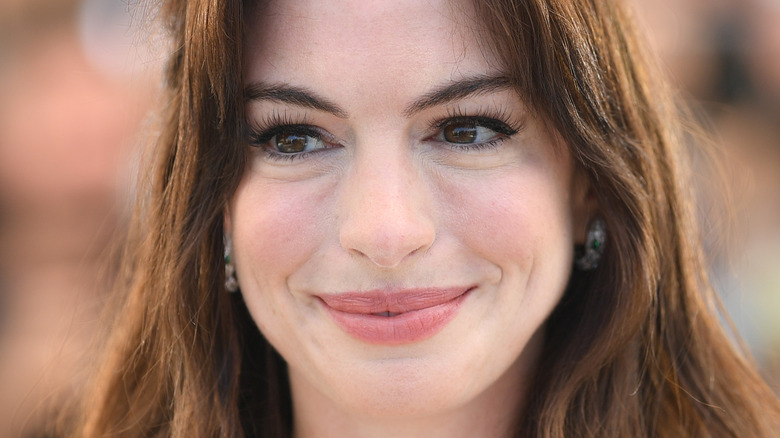 Pascal Le Segretain/Getty Images
We may receive a commission on purchases made from links.
In "The Devil Wears Prada," Meryl Streep stars as the editor-in-chief of a fashion magazine who has a personal assistant with no fashion sense scrambling around to meet the high demand of the job (via IMDb). Anne Hathaway transformed perfectly into her character Andy, embodying the determined hurriedness of the character — a role it turns out she wasn't sure if she was even going to get according to the New York Post. Her calmness that averted crises like no other only eclipsed her aptitude for dropping jaws with every outfit she donned, thanks to Nigel's expert styling (per IMDb). Hathaway made her film debut in "The Princess Diaries," where she took on the role of playing an awkward teenager who blossomed to find her calling as the Princess of Genovia. For her Oscar-winning role in "Les Miserables," the actress spilled forth anger and passion, as Vanity Fair reported, in ways that left audiences speechless.
While we may not get the entire visual element of the actress performing, Hathaway's innate ability to give emotive life to fantastic characters is all we need to guide us through an audiobook that has equal parts nostalgic storytelling and winding confusion.
Anne Hathaway narrated a well-known children's book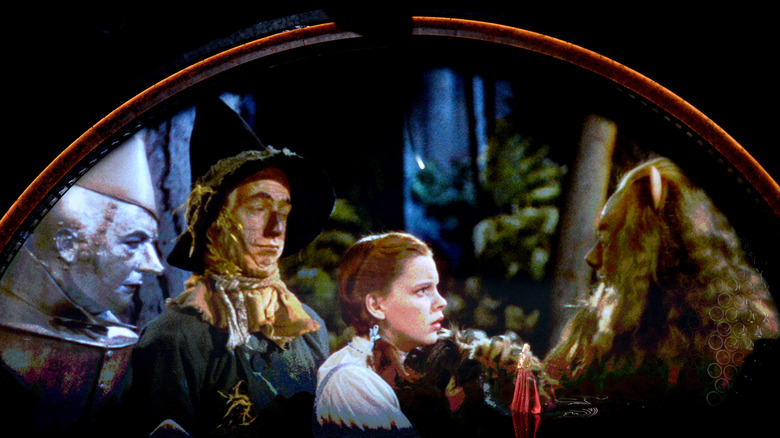 Kevin Winter/Getty Images
Anne Hathaway's versatility voices the characters of Dorothy Gale, The Tin Man, The Scarecrow, and a few wicked witches for a retelling of L. Frank Baum's "The Wonderful Wizard of Oz." The publisher's note mentions the actress' own feelings about narrating the story. "It's such a wonderful book and I was so happy to be a part of bringing it to life . . . There are a lot of great voices in it. The more fun you have with it, the sillier and the more free you get with it, the better it is because it's a story that can handle it. It's amazing to be able to discover something new about something you feel you know so well," she said (via Audible).
The 4-hour-long audiobook was received well, with over 8,400 people giving it 4.5 stars out of 5 on Audible. Hathaway herself was nominated for an Audie Award for female solo narration. Critics in Audio File Magazine also wrote, "Anne Hathaway is nothing short of masterful in her narration of Baum's beloved classic. As she guides listeners through the world of munchkins, winkies, and quadlings; witches; and the humbug Oz, Hathaway's impressive vocal repertoire shines."
Listen to Hathaway's version of "The Wonderful Wizard of Oz" on Amazon for $12.99.