The Real Reason Days Of Our Lives' Joey Johnson Ended Up Behind Bars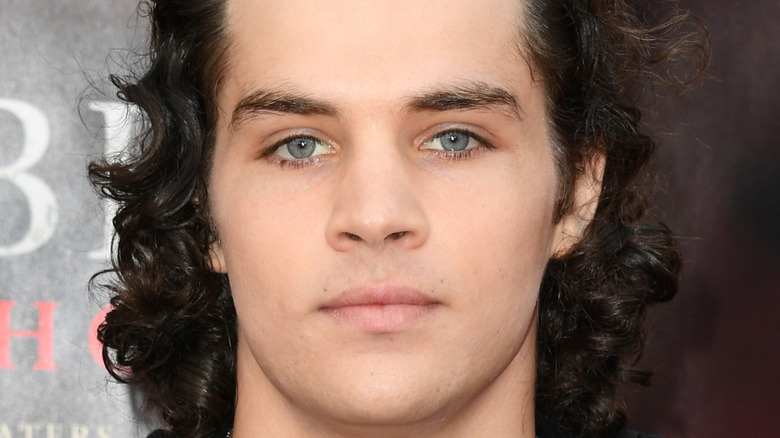 Jon Kopaloff/Getty Images
"Days of Our Lives" viewers know that the character of Joey Johnson is no stranger to drama. In fact, Joey's life started off chaotic as he spent the first days of his life in the NICU, per Soap Central. Later, he was kidnapped by one of Salem's biggest villains, Stefano DiMera. Thankfully, he was safely returned to his parents Steve Johnson (Stephen Nichols) and Kayla Brady (Mary Beth Evans), and just one year after his birth the family decided to leave Salem and move out of the country so that Kayla could use her medical skills to help people in need. When Kayla finally returned to Salem, she brought Joey back with her, as Soap Central reported.
Not long after their return, "Days of Our Lives" opted to rapidly age Joey into a teenager and actor James Lastovic stepped into the role, per Soaps in Depth. However, things between Steve and Kayla were rocky at that point. Joey opted to leave boarding school and set out to find his father. When Joey and Steve finally reunited, they came home to Salem to see Kayla. Joey's parents decided that they needed to work together to raise their son, and the couple eventually got back together.
However, trouble was just around the corner for the Johnson family.
Ava used Joey to get close to his father Steve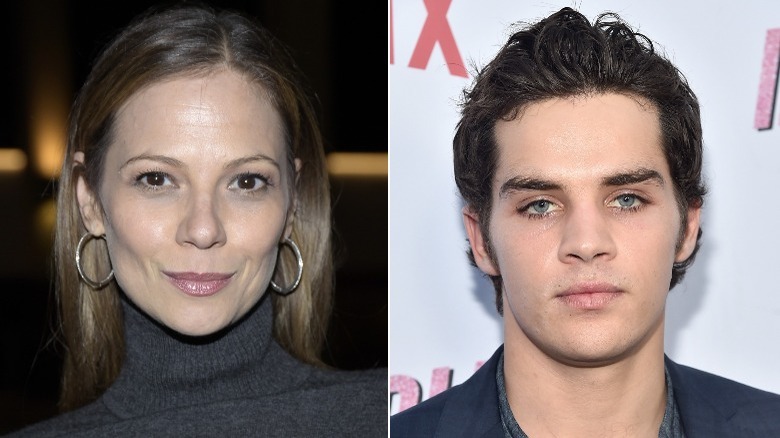 Michael Tullberg/Getty & Alberto E. Rodriguez/Getty Images
When Ava Vitali (Tamara Braun) returned to Salem, "Days of Our Lives" fans knew that there would be trouble for Steve Johnson and Kayla Brady. Steve and Ava had a past relationship that she never really moved on from. Ava seemed obsessed with splitting up Steve and Kayla and decided to target their son, Joey Johnson. Ava used Joey as a pawn to break up his parents, which she hoped would help her get closer to Steve, per Soaps in Depth.
Joey began working with Ava under false pretenses not knowing what her true plans were. During their time working side-by-side, the young Joey started to develop feelings for Ava and fell in love with his father's much-older ex-girlfriend.
Eventually, Ava kidnapped Kayla and held her prisoner. Ava refused to give Steve his wife's location unless he slept with her. Steve was forced to get intimate with Ava and afterward, she gave up Kayla's location (via Soap Central)
The entire situation embarrassed and hurt Joey, who believed that Ava was trying to help his parents get back together. Joey's heart was broken after learning the truth about Ava, and he became furious with her for what she had done, according to TV Overmind. Joey eventually snapped and did the unthinkable amid his anger.
Joey eventually turned himself in for Ava's murder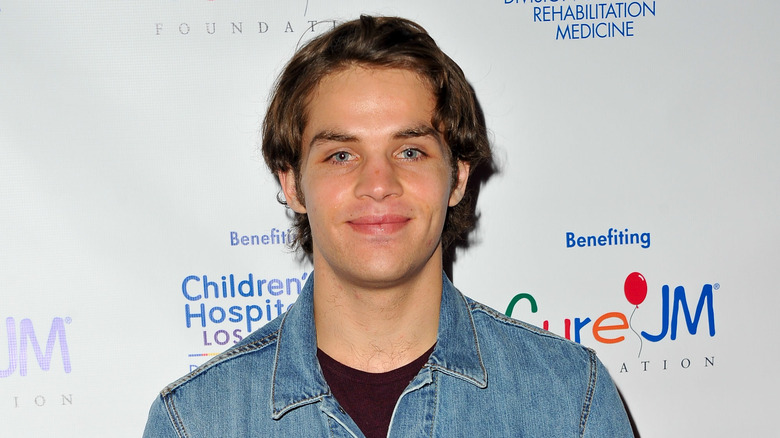 Allen Berezovsky/Getty Images
"Days of Our Lives" viewers watched as Ava Vitali caused chaos for Joey Johnson and his family. After things began to settle Ava was hospitalized, where Joey took out his frustration on his mother's captor. Joey lost his cool and smothered Ava, convinced that killing her was the only way to ensure that she could never hurt his family again (via Soap Central). After Ava's death, an investigation began, and Steve Johnson took the blame for his son's crime. He claimed it was self-defense and was given no jail time.
However, after meeting Steve and Ava's long-lost son, Tripp Dalton (Lucas Adams), Joey knew that he had to tell the truth about the murder. Joey told Tripp the truth about what really happened to his mother and then turned himself into the police. Joey went to prison in 2017 (per Soaps in Depth). However, in 2020, when it was revealed that Ava was brought back to life by Dr. Rolf, Joey was released from his cell and able to return home to Salem, according to Soaps.
Eventually, Joey and Tripp got close and during Season 2 of the "Days of Our Lives" spin-off series "Beyond Salem," it was revealed that Joey and Tripp were living together in Seattle with their older sister, Stephanie Johnson, per Daytime Confidential.
Although Joey did serve time for a crime he committed, Ava's resurrection allowed him a second chance at life with his family.