Kathy Griffin Adds Another Name To Her Burn Book After Donald Trump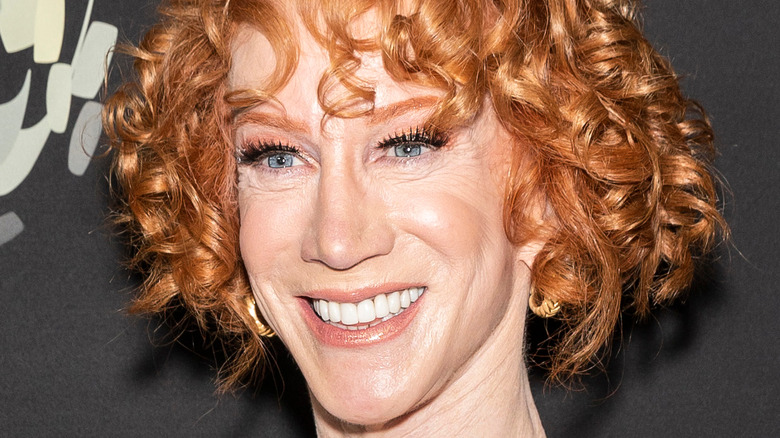 Ovidiu Hrubaru/Shutterstock
Who could forget Kathy Griffin's infamous 2017 photo shoot that saw the comedienne holding up a bloody, severed head made to look like that of former president Donald Trump (via Los Angeles Times)? The controversial image quickly decelerated the reality star's career, with Griffin telling The New York Times in 2022, "I wasn't canceled. I was erased."
Indeed, according to her, not only did posting the offensive photo get her canned from her job hosting CNN's New Year's Eve celebration, but her comedy tour was promptly scrapped. On an even more personal note, Griffin received death threats and says she was investigated by the U.S. government (via People).
It's worth noting that despite the fallout from the photo, Griffin, who was recently treated for lung cancer, reposted it in 2020. And now, she is going after another person whom the "My Life on the D List" star claims may even be more dangerous than Trump.
Kathy Griffin is coming for Joe Rogan and his fans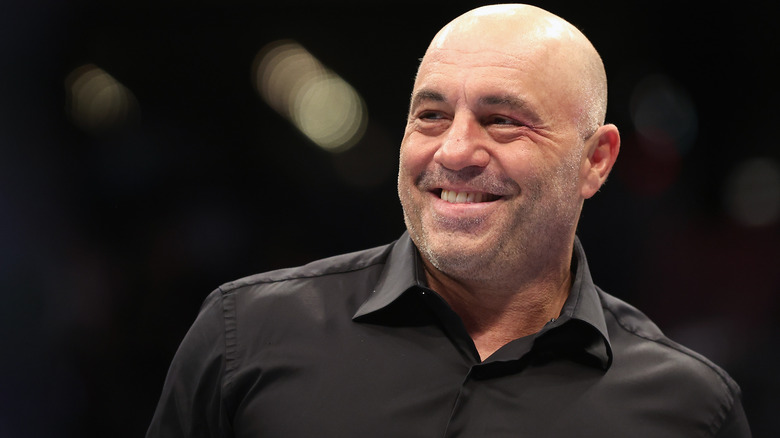 Christian Petersen/Getty Images
Kathy Griffin has never been one to shy away from sharing her views, no matter how incendiary. The star essentially told Jesus to "suck it" at the 2007 Emmys (via Fox News). Then of course there was the Donald Trump severed head fiasco. Now, the comic is taking podcaster Joe Rogan to task.
The New York Times called him one of "the most consumed media products on the planet," largely due to his Spotify contract. It's this rampant popularity in fact that Griffin is sounding off over, taking to Kara Swisher's podcast, "Pivot," to opine on the Rogan phenomenon (via Newsweek).
"It's kind of the Roganization of America that I now am more worried about than Trumpism," Griffin said during the podcast. She went on to call his fans "frightening" and misogynistic.
"When I make fun of his show, the Elon Musk army comes after me, the Rogan army comes after me," the controversial commentator added. Griffin also opined that it would be best to stay away from Rogan, despite her public criticism of him, declaring, "There are other people that can get in the arena with him."