Monica Lewinsky Has An Unusual Request For Beyoncé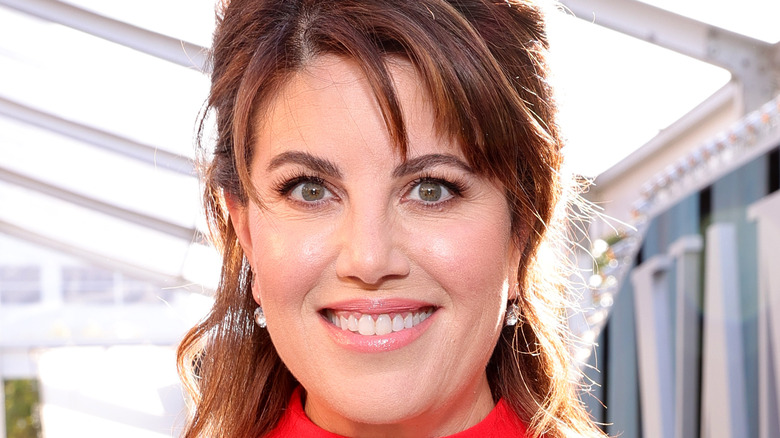 Rich Fury/vf22/Getty Images
Since Beyoncé's latest album "Renaissance" dropped, summer's gotten a little hotter and has given listeners a bit more pep in their step. PopSugar reported that celebrities like SZA, Lil Nas X, Kelly Rowland, and Quinta Brunson have praised Queen Bey's seventh studio album, but the reception hasn't been overwhelmingly positive from everyone.
Singer and ex-wife to Nas, Kelis, took to Instagram to react to the Destiny's Child front-woman interpolating her 2000s hit "Milkshake" on the track "ENERGY" without her permission. She also called out producers Pharrell Williams and Chad Hugo of The Neptunes.
"Milkshake alone is one of the most licensed records of our generation," Kelis wrote in the caption of her post. "I am a creator , I'm an innovator, I have done more [than] left my mark on an era of music and style that will go down in history . But there are [bullies] and secrets and gangsters in this industry that smile and get away with it until someone says enough is enough . So I'm saying it today . I'm coming for what's mine and I want reparations."
Just days later, Beyoncé removed the interpolation from the song on all streaming platforms, People reported. People also noted that she vowed to remove an ableist slur from the lyrics to "HEATED." Now, another woman in the public eye who has been name-dropped in more than one song is taking a page out of Kelis' book.
Monica Lewinsky urged Beyoncé to take her name out of Partition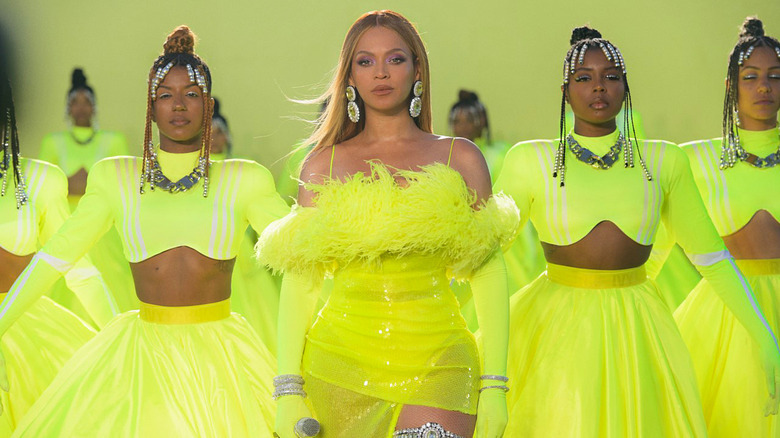 Handout/Getty Images
It may come off as strange to some to see Monica Lewinsky and Beyoncé mentioned in the same sentence; however, the duo is making joint headlines. TMZ noted that Beyoncé's fanbase, the Beyhive, went after Lewinsky after she retweeted an article addressing Beyoncé's removal of an ableist slur on one of her "Renaissance" tracks. Lewinsky's tweet read, "uhmm, while we're at it... #Partition."
It appeared that she was asking Bey to update a lyric. The lyric she's referring to is on her 2013 song "Partition" off of her self-titled album. Lewinsky is mentioned when Beyoncé sings, "He Monica Lewinski'd all on my gown" (via Genius). The lyric is in reference to Lewinsky's affair with then-president Bill Clinton while she was a White House intern in the 1990s. 
Some fans were not impressed with the request. "Monica girl be realistic... You're saying that Beyoncé should remove a line from her song that came out 9 years ago," one user tweeted. "And why are you only talking about Beyoncé, there were plenty of other artists who were more disrespectful." In fact, this Beyoncé fan isn't wrong. At a Forbes event in 2014, Lewinsky jokingly thanked musicians like Eminem, Nicki Minaj, and even Beyoncé for shouting her out in their songs in connection to the affair between her and Clinton (via YouTube). Oh, how the tables have turned.