Celebrity Esthetician Elina Fedotova Reveals If It's Possible To Reverse Sun Damage - Exclusive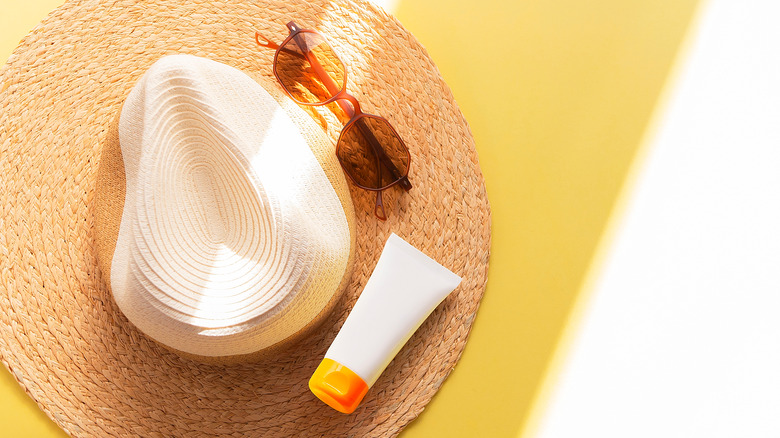 KaryB/Shutterstock
Spending time in the sun can give you an amazing tan — but it can also cause serious skin damage if you aren't careful. If you're someone who has developed dark spots from prolonged sun exposure, you may be wondering if it's possible to ever get your skin back to the way it was before.
According to celebrity licensed esthetician Elina Fedotova, there are, in fact, many ways you can restore your natural complexion and remove dark spots once and for all. How long it takes, however, depends on the kind of skin damage you have experienced from the sun. "Skin discolorations could be just on the surface from sun damage or affect very deep layers of the skin," Fedotova said during an exclusive interview with Health Digest.
Surface spots require little effort to remove. If you have melasma, which affects deeper layers of tissue, getting rid of those spots can be much a lengthier process. But whichever kind of skin damage you may have experienced from the sun, "when you approach any hyperpigmentation — surface or deep inside — we must work in two directions simultaneously," Fedotova said. 
She also shared what this two-step process entails in order to say goodbye to your dark spots for good.
Elina Fedotova details exactly how to reverse damage on the surface of your skin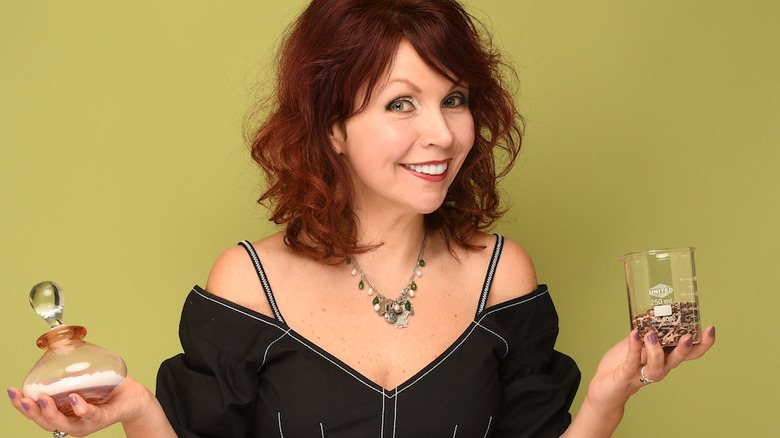 Merlo Media
The first step to officially making your dark spots disappear is to turn to a topical prescribed by your dermatologist. "To reduce discoloration, we may use topicals containing ingredients like mandelic, kojic, or azelaic acid, some of the most potent acids to lighten up hyperpigmentation," Elina Fedotova explained.
As far as over-the-counter products, hydrogen peroxide is one concoction she also often suggests to her clients for any kind of discolorations on the skin — as long as it's a highly concentrated formula.
If you suffer from skin damage that doesn't run into deep tissue, permanently removing it is generally a quick fix. "Surface spots are very easy to remove with gentle exfoliation using a natural enzyme peel or microdermabrasion," Fedotova said.
Both of these procedures can be effortlessly done in either a dermatologist's office or by purchasing specialty products to use in the comfort of your own home.
Here's how you can heal deeper skin damage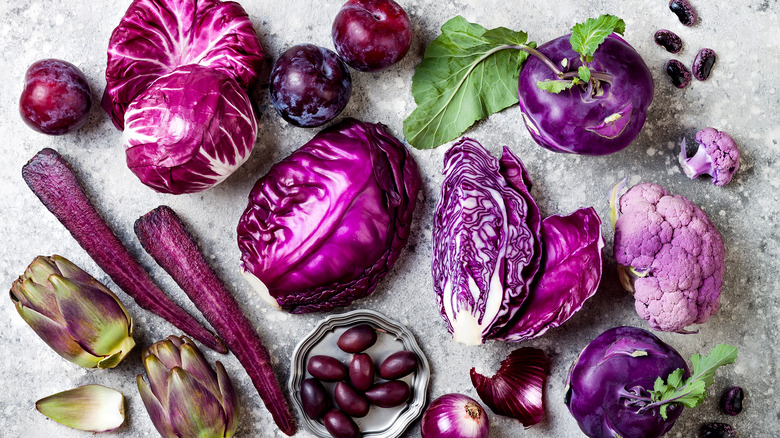 zarzamora/Shutterstock
In addition to topicals, the celebrity esthetician also recommends altering what you eat to help heal deeper skin damage internally. Adding fruits and vegetables that are purple into your diet can help slowly fade away harder-to-remove dark spots. "They contain anthocyanosides, one of the most potent antioxidants," Elina Fedotova explained.
In fact, many organic spas around the world apply eggplants and mushrooms directly to a client's face to help remove discolorations on the skin. "Mushrooms naturally contain kojic acid, which helps to reduce discoloration to lighten the skin," Fedotova said. "All mushrooms you can find in the store also have a very high concentration of antioxidants which also lighten spots and help restore skin cells from oxidative stress."
If your skin does suffer from deeper damage, it's important to add antioxidants into your daily diet. "If you do not use antioxidants and only topically bleach, the hyperpigmentation will return because the skin regenerates from the inside out," Fedotova advised.
Any mole or dark spot that you notice has changed color or size should always be inspected by a medical professional.
Learn more about Elina Organics Holistic Clinical Skincare at www.elinaorganics.com, and follow along on Instagram @elinaorganics.