Marcia Gay Harden Takes Us Inside That Sledgehammer Scene In Uncoupled - Exclusive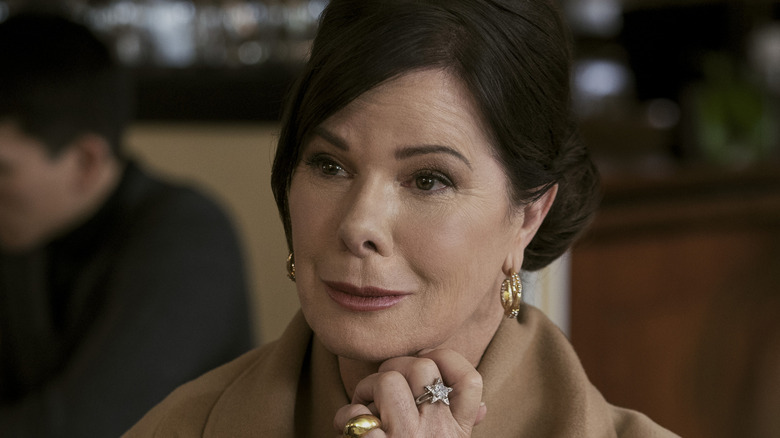 Barbara Nitke/Netflix
This article contains spoilers for the third episode of "Uncoupled" Season 1.
If you ask actress Marcia Gay Harden what her favorite scene from "Uncoupled" is, she will have a hard time answering. "Every one," the Academy Award-winning actress said during an exclusive interview with The List — and it makes sense why.
Between being able to take a sledgehammer to everything in an office or enjoying a night out at one of New York City's hottest clubs, filming the series in the Big Apple was an enjoyable time for Harden. Developing a special character like Claire made it even more special. "Women my age — maybe any age, but certainly my age — are always looking for roles that are fun, smart, sassy, well-spoken, fleshed out, [and] taking risks," Harden told us. "We're always looking for that, and it is rare. It's few and far between that we find them."
Comedies are something that the actress now wants to dive deep into after starring in "Uncoupled." Depicting some of the hilarious aspects of heartbreak with a sledgehammer just may have inspired it all. As soon as Harden heard about it, her first thought was: "This is so great. Oh, my gosh. She gets to do this. Okay, she has a sledgehammer. Okay, I'm in," she laughed.
The actress had to skillfully hide Claire's sadness to start off the scene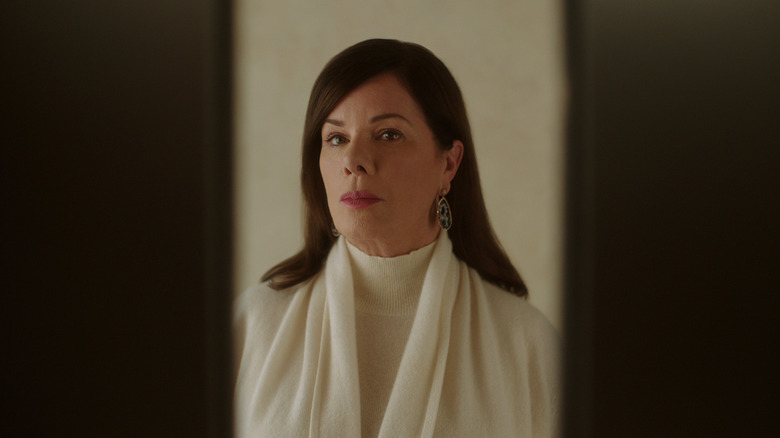 Netflix
In the third episode of "Uncoupled," Claire is at her breaking point — and that's when she begins breaking stuff. When she texts Michael (Neil Patrick Harris) and asks him to come over, he appears in her home only to see her ex-husband's office completely in ruins. She had ordered a sledgehammer off the internet in order to expel her rage on all of her ex-husband's favorite things. "They built special trophies for me to break," Marcia Gay Harden told The List. That's when the true fun began.
While Harden was able to enjoy smashing everything in sight, there was also a purpose to her every move in the office. Although the scene is filled with all kinds of rage, Claire is filled with sadness and is only looking for a friend in Michael at that moment. "You get to figure out with the writers how not to give away the very first moment," she explained.
By the end of the scene, everything is destroyed — including Claire, who begins to cry as she confides in Michael. "They've written something that starts off in such a large, dramatic, fantastically over-the-top tragic way, but it ends on this real note of connection between the two who thought they were so different," Harden said. "They're really not all that different."
"Uncoupled" is available to stream now exclusively on Netflix.