What We Know About The Tragic Accident That Killed Congresswoman Jackie Walorski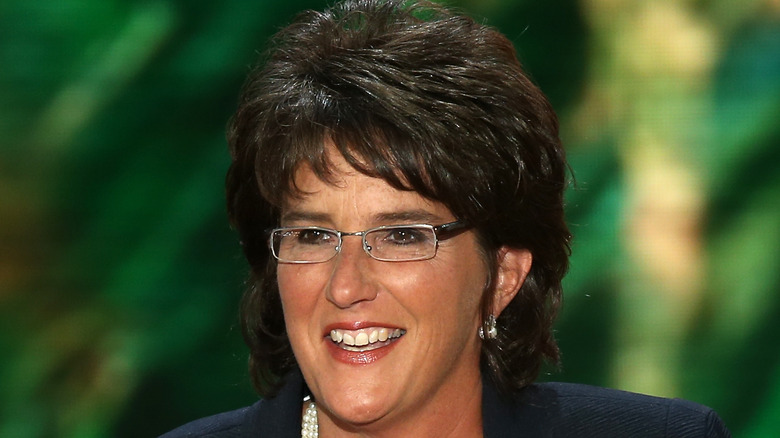 Mark Wilson/Getty Images
​​Congresswoman Jackie Walorski, who represented the state of Indiana in Washington, D.C, died in a car crash on August 3. Business Insider reported that the car accident that killed the Republican congresswoman also killed two members of her staff. Walorski was elected to Congress in 2012 and became the ranking member of the House Ethics Committee in 2021. NBC News reported that Walorski's staffers killed in the car accident were District Director Zachery Potts, 27, and Communications Director Emma Thomson, 28. According to NBC News, the Elkhart County Sheriff's office told Walorski's husband, Dean Swihart, the news on Wednesday afternoon. The death of the 58-year-old congresswoman and her staffers was confirmed by the Elkhart County Indiana Sheriff's Department in a Facebook post.
House Speaker Nancy Pelosi was traveling in Asia at the time of the accident. Her spokesperson tweeted, "Speaker Pelosi has ordered the flags at the U.S. Capitol to be flown at half-staff due to the passing of Congresswoman Jackie Walorski of Indiana." Fellow Republican Rep. Liz Cheney of Wyoming tweeted, "Heartbroken to hear the terrible news about Jackie Walorski, Zachary Potts, and Emma Thompson. There was no more dedicated or effective member of Congress than Jackie. I was proud to be her friend. Phil and I are keeping Jackie, Zachary and Emma's families in our prayers."
The tragic accident that killed Congresswoman Jackie Walorski and her staff members is an evolving story, but here is what we know now. 
Indiana Congresswoman Jackie Walorski and two staffers killed in car accident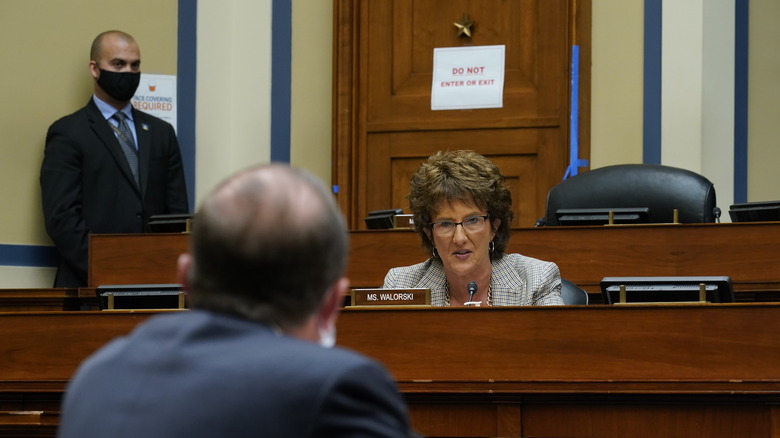 Pool/Getty Images
Elkhart County Sheriff's Office confirmed the deaths of Congresswoman Jackie Walorski, Zachery Potts, and Emma Thomson on social media, writing: "On August 3, 2022, at approximately 12:32 PM, the Elkhart County Sheriff's Office responded to a two-vehicle crash ... a northbound passenger car traveled left of center and collided head-on with Walorski's vehicle." According to the Facebook post, the other car's driver was Edith Schmucker of Nappanee, Indiana. The 56 year old was also declared dead at the scene of the crash. Politico reported that Walorski's death marks the third member of Congress to die in 2022.
President Joe Biden's Chief of Staff Ronald Klain paid tribute to Walorski by tweeting, "Hoosiers everywhere mourn the loss of Rep. Jackie Walorski and her staffers Zachery Potts and Emma Thomson. Condolences to their families." Republican leader Steve Scalise tweeted, "Devastated to hear the horrible news of the passing of Jackie Walorski and her two staffers. She was a dear friend who loved serving the people of Indiana in Congress."
The Indiana congresswoman last posted on Instagram on July 17, writing, "Indiana is blessed with incredible natural beauty across our great state. Dean and I have harvested some amazing flowers from our garden this year. Hope you get out and enjoy this weekend in the Hoosier State." 
Condolences to the families of those killed, and to Walorski's constituents.