Wedding Season's Relatable Take On The Pressure To Be Perfect Will Have You Nodding Your Head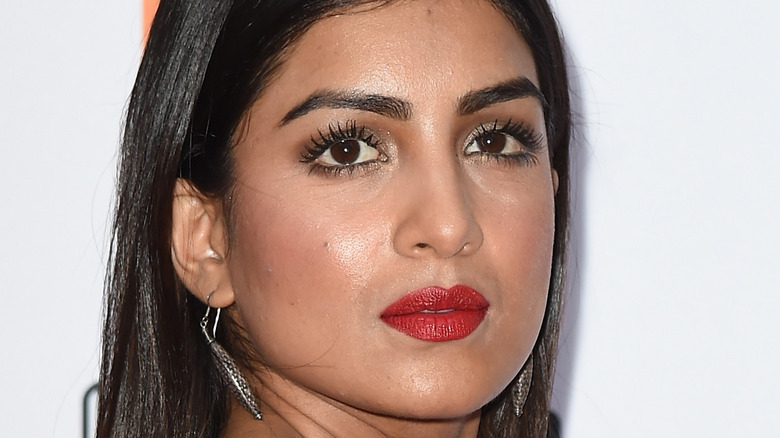 Kevin Winter/Getty Images
From family to career, to how you look, what you eat and how dedicated you are to those workouts, it's all-too-easy to fall into a trap of feeling like you have to be perfect in every area of your life. There's no doubt that social media makes this mission seem even more pressing, with 45% of Gen Z users agreeing there's pressure to on-point every moment (via Statista).
If you can relate hard to this statistic, then Netflix's new romcom "Wedding Season" will have you nodding along from start to finish. First, you'll meet Asha, played by Pallavi Sharda, an overachieving finance executive who wants to get ahead so badly, she takes her laptop with her to weddings. Outside of the career pressure she puts on herself, Asha's parents are dead-set on getting her married off, so much so, that her mom creates a phony dating profile for her daughter to make her life seem, well, perfect.
Enter Ravi, played by Suraj Sharma, who feels equal pressure from his parents to get married. Like Asha's folks, Ravi's are determined to see him coupled up, and likewise, create an exaggerated dating profile for their son, which matches Asha's not-so-real profile. 
What happens next only underscores how much these two Indian singles feel like they can't be themselves in a world full of pressure to be perfect.
This movie offers twists you won't see coming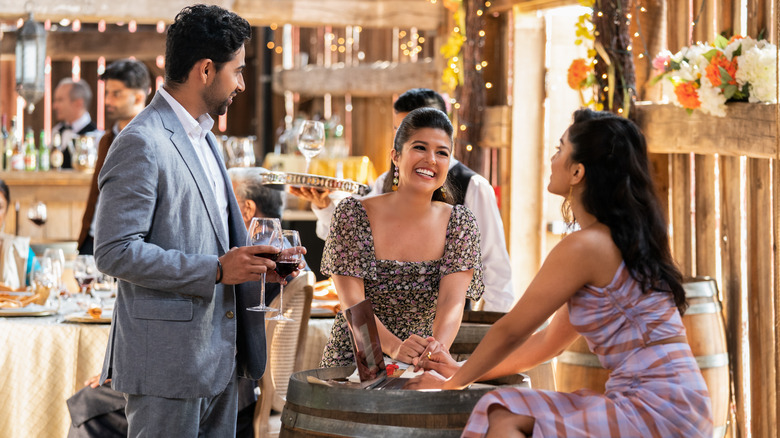 Ken Woroner/Netflix
As you tuck into "Wedding Season," you may think that Asha and Ravi will hit it off despite being matched by their parents, essentially. Wrong! Instead, the two 30-somethings make a pact to pretend to be a couple through wedding season so that their moms and dads will stay off of their backs (sounds like a solid plan, right?).
All the while, as this "couple" emulates a perfect relationship — or at least what that would look like to their families — we see ways in which they as individuals also struggle to fit into a mold of what their lives are supposed to be. Asha feels pressure not to want career success as much as she does. 
Meanwhile, Ravi is facing pressure of a different kind, which sees him lying about his job to please his parents and Asha, at least at first.
Asha and Ravi aren't the only characters who feel pressure to be perfect for others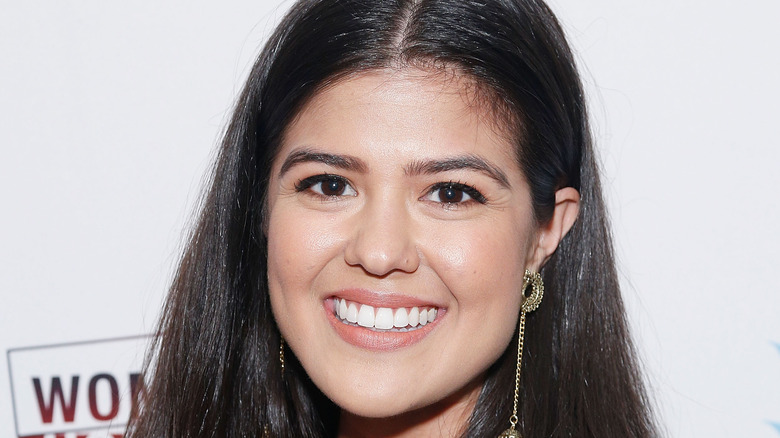 Lars Niki/Getty Images
Every character in this relatable movie is feeling a unique pressure to be perfect, from Asha and Ravi's parents — who worry how they'll be perceived in the community if their kids don't marry ASAP — to Asha's sister, Priya (Arianna Afsar) and her soon-to-be husband, Nick (Sean Kleier), who struggle with how to please one another and Priya's parents as their wedding approaches.
In the end, there's a very powerful message about perfection in this Netflix gem — what we give up when we strive to achieve someone else's view of what a perfect life looks like, and how liberating it can be to embrace our own conception of a life well-lived. This can only happen when we block out the noise, and it's the perfect message to take from a romcom. 
You can stream "Wedding Season" starting August 4 on Netflix.